Since appearing on 'Australian Idol' two decades ago, Shannon Noll has played some pretty impressive venues. But, according to the singer, some of his favourites can be found right here in Penrith.
"[Penrith] is really up there I reckon," he said.
"Penrith has always been really great to me, and I've got some fond memories of some things I've done out there, like playing at the football and a couple of big gigs at Panthers as well. It's always really exciting to get back to Penrith!"
This time around, Noll will be joined by some other big names as part of Sunset Rocks – the newest music festival to hit The Backyard.
No stranger to the festival sphere, Noll said he can't wait to see himself amongst great Aussie acts like Thirsty Merc, The Badloves, Mark Gable from The Choirboys, and Caitlyn Shadbolt.
"Festivals are such a great concept. You get a bit of a mixture of bands on there as well, so there's all different tastes for the individual," he said.
"It's fun for me as well, because you get a broader grab of people – there'll be Merc fans there, Badloves fans, and Choirboys fans, so it's a great opportunity to show the people who aren't necessarily your fans what you do live."
For Noll, festivals are just as much about enjoying the music as it is playing it, and catching up with some longtime friends.
"I know everyone on the line-up pretty well actually, so it'll be great to catch up and watch some really great sets as well," he said.
"I'm really looking forward to seeing the boys from Thirsty Merc – they're really good friends of mine, and they're just such an amazing band live, too, so I'm really looking forward to getting the chance to watch them."
But, that doesn't mean his setlist will be lacking, instead set to be stacked with many of his first hits, like 'What About Me', 'Shine' and 'Drive'.
"We've got a great set at the moment, but I guess that's what happens after you've been around for 20 years!" he said.
"Most of the songs are all singles that I've released over time, which is really great, because then there's not a lot of songs in the set that people won't know, which is the best part."
Noll said he's also keen to be bringing some new stuff to the table.
"We're going to put in a new one called 'Believe It', which is a new single I released a couple of months ago that I wrote with Benji and Joel Madden," he said.
"It's really exciting, because I've had it up my sleeve for a number of years now, and we finally found a home for it and got it recorded and released. It's a really fun one to have in the set, and it's a song I'm really proud of, so hopefully people will like that on the night."
With a stellar line-up, Noll said the best part of Sunset Rocks is clear – the hits.
"Choirboys and Badloves, they've been around for a long time and had some massive, massive songs over the years, and so has Thirsty Merc, so I think that's the best drawcard of the line-up," he said.
"Instead of just seeing one band and the handful of hits that they may have, you've got four bands there that have all had major success, so the hits should be rolling in on the night!"
Sunset Rocks will be on at The Backyard on Saturday, December 2 at 4pm. Tickets are $69 for children and $89 for adults. To book, visit penrith.panthers.com.au.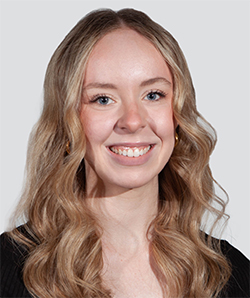 Cassidy Pearce is a news and entertainment journalist with The Western Weekender. A graduate of the University of Technology Sydney, she has previously worked with Good Morning Macarthur and joined the Weekender in 2022.