In the lead-up to the NRL Grand Final, you wouldn't blame people for giving all their attention to the coaching staff and players who'll be leaving it all out on the field.
But, for the ones who drove them to training, cut up oranges and washed jerseys all those years ago, it's on another level.
According to Maxine Martin, being known as 'Liam Martin's mum' has become the norm – though it has helped her to gain popularity with her students.
"I've gotten used to it, and I teach, so some of that gives you a bit of a 'tick'," Maxine told the Weekender.
"Liam is just Liam, and our family just loves getting together and being a part of it. I'm so glad Liam says he enjoys us being there."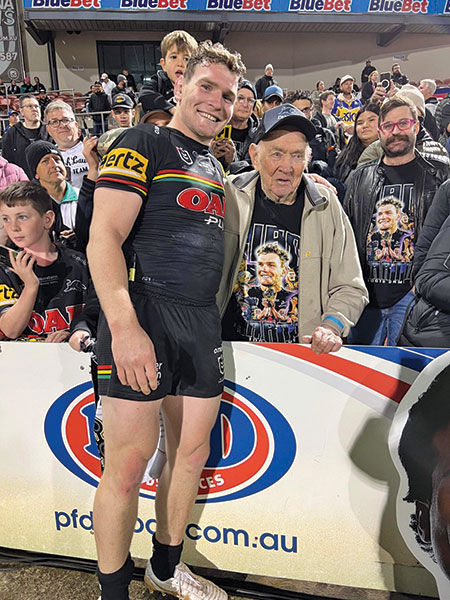 Before COVID, Maxine would drop everything to be there at every home and away game, no matter how far. Although she said she doesn't travel as much anymore, the break has made coming to Sydney even more special throughout the 2023 season.
"I think COVID's given us a real sense of appreciation for these moments, because those couple of years were very challenging for me, because I think football is my hobby!" she said.
"It gives you a sense that you need to be grateful, because we've got this opportunity, and we're able to be a part of it."
High on Maxine's list of game day highlights is being there with the families and friends of the other players – a group which she says has become a community.
"I love being with the families that are there, the mums and dads of the boys, and now their partners that we're starting to get to know," she said.
"It certainly feels like a community, and to see the energy that's there now at the ground, it's what galvanises people, it's that thread, sometimes, that's needed. I guess success helps, but to see the number that are now there, and the excitement and joy that it brings, because that's what it brings for me, is just wonderful to be a part of."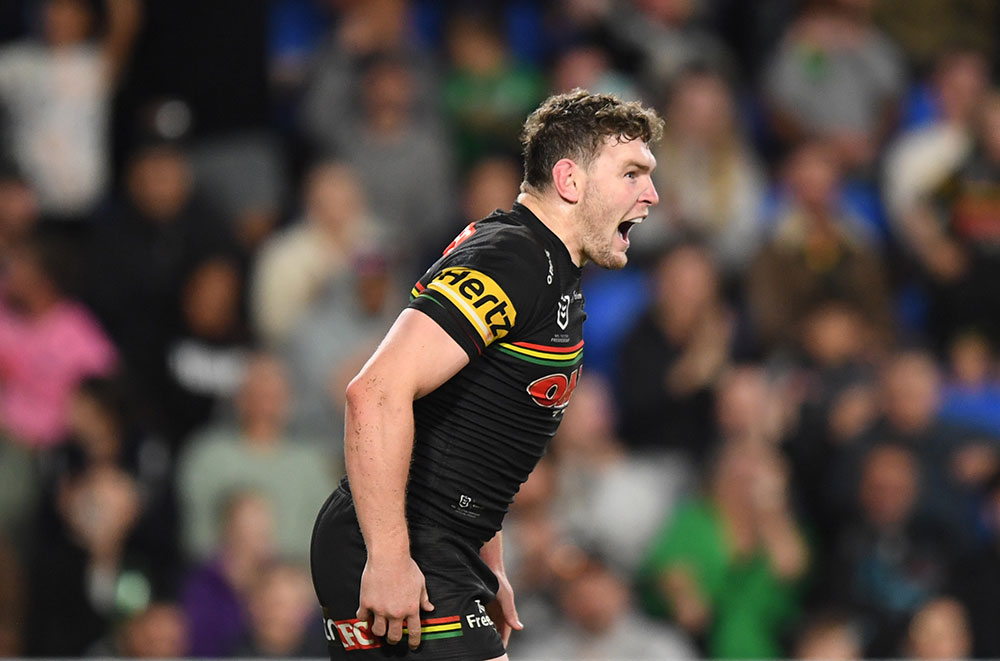 This Sunday, Maxine will be heading to Accor Stadium with a pack of her own.
"I've got the family coming, and the extended family," she said.
"The logistics of all of this sometimes becomes the challenge, but we're all going to be there! We all get together, and that's the fun bit."
Despite acknowledging that this year will likely be a tougher game for the boys than their previous two Grand Final victories, she said she's not going to be a nervous viewer, instead opting to take in the incredible atmosphere.
"I always think anything can happen – it's the bounce of the ball, the football gods play a part, all of those factors – but I just get excited for the game," Maxine said.
"Some games go incredibly quickly, some games aren't as quick, but I think it'll be a really quick Grand Final because it'll be so intense."
But, of course, Maxine sees a three-peat in the Panthers' future, with hopes she'll be able to get a photo with her son and the premiership trophy for the very first time.
"A three-peat would be incredible," she said.
"I spoke to some parents about it last week, and I said we don't ever take it for granted, because you're part of it, and I think if you can step out and reflect on it, it's incredible.
"I think a three-peat would be a reflection of how hard these boys work, because they're incredibly hard-working."
Family means everything at foot of the mountains
Penrith's back-to-back Premierships have been the catalyst for a surge in support and regular sellout games.
With such a huge junior district, parents and kids themselves can now see the legitimate pathways through to NRL stardom.
And the family nature of the club is helping too.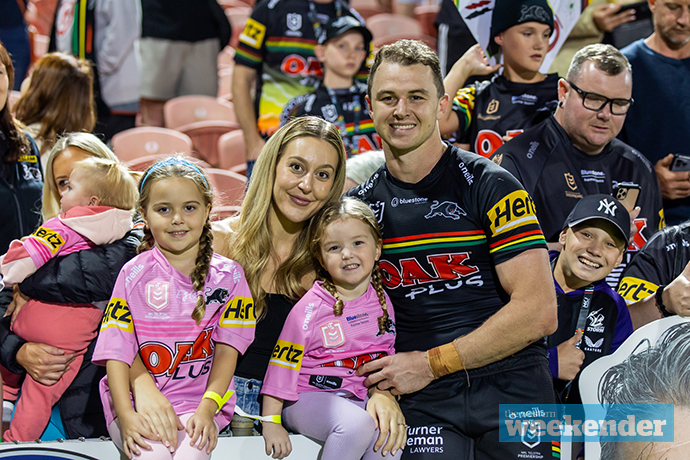 After matches, players quickly rush over to see their partners and young kids. Many have had children young, helping to ground them in the whirlwind that can be the NRL.
The fact the players so closely share their footy journey with the families, and so publicly, has won plenty of people over.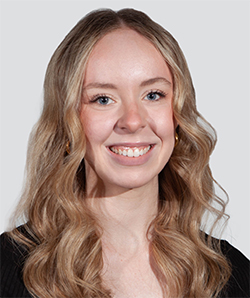 Cassidy Pearce is a news and entertainment journalist with The Western Weekender. A graduate of the University of Technology Sydney, she has previously worked with Good Morning Macarthur and joined the Weekender in 2022.