While he hasn't played a game since early August, Panthers utility Jaeman Salmon says he's ready for whenever Ivan Cleary needs him during this year's NRL Finals.
The 24-year-old, who was 18th man in Penrith's huge victory over the New Zealand Warriors last Saturday afternoon, said his week remains the same whether he's playing or not.
"When I'm named 18th man, I'll do everything with the team," Salmon told the Weekender.
"I'll train with the team, sit in the same meetings, I'll do Captain's Run, I'll warm up with the team then sit on the bench – the exact same things."
After 25 games, including the Grand Final in season 2022, Salmon has only played 17 NRL matches this season – mostly via the bench.
While his year has taken a different path to perhaps he would have wanted, he's been nothing but supportive of the players that have taken his spot on the pine.
"I think there's been a lot more competition for bench spots this year," he said.
"A lot of the boys have been playing well – Peach, Hosko – they deserve the spot.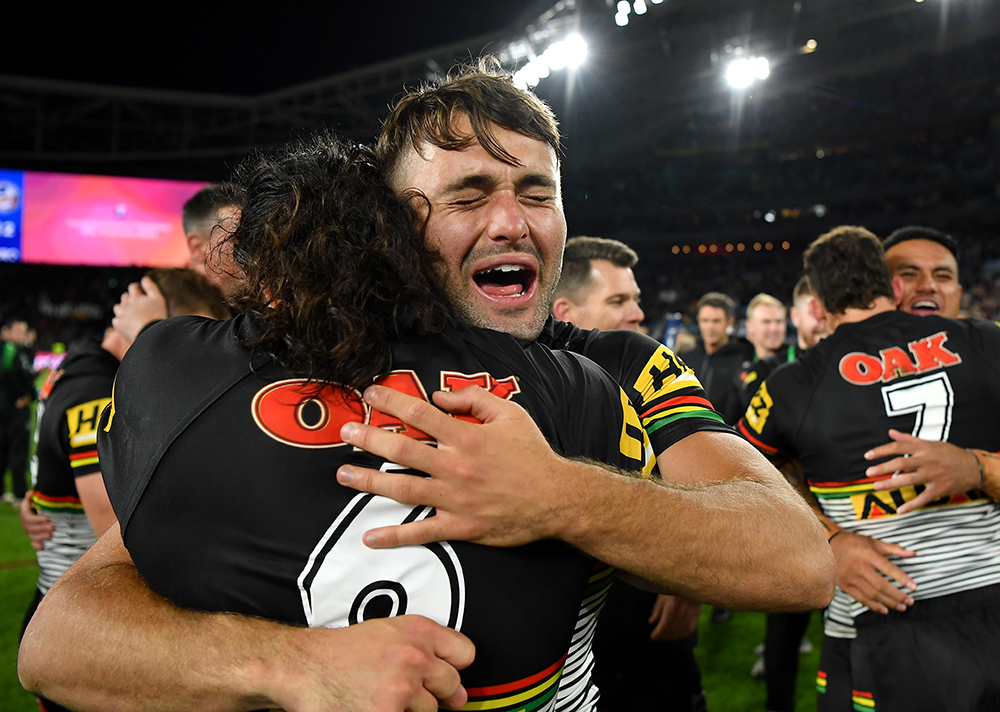 "It is a bit different this year but I'm happy for those boys that are playing. Obviously, I'd like to be on the bench, but that's just the way it goes. I'm happy for the boys and I'll still do anything that the team needs me to do to prepare the 1-17 for the game."
Making things a little harder for Salmon is the fact that he may have played his last game in Panthers colours. With Penrith flushed with players for next week's Preliminary Final, there's a strong chance Salmon may not get on the field again in 2023.
Salmon will link up with the Canterbury-Bankstown Bulldogs next season after signing with the struggling club last month until the end of 2025.
"It hasn't really hit me yet that I'm leaving this group but I'm sure it will after the Grand Final, if we make it," Salmon said.
"We're a close bunch of boys and it will be hard leaving, but it's just the way footy goes unfortunately. I'm sure we'll catch up in the future."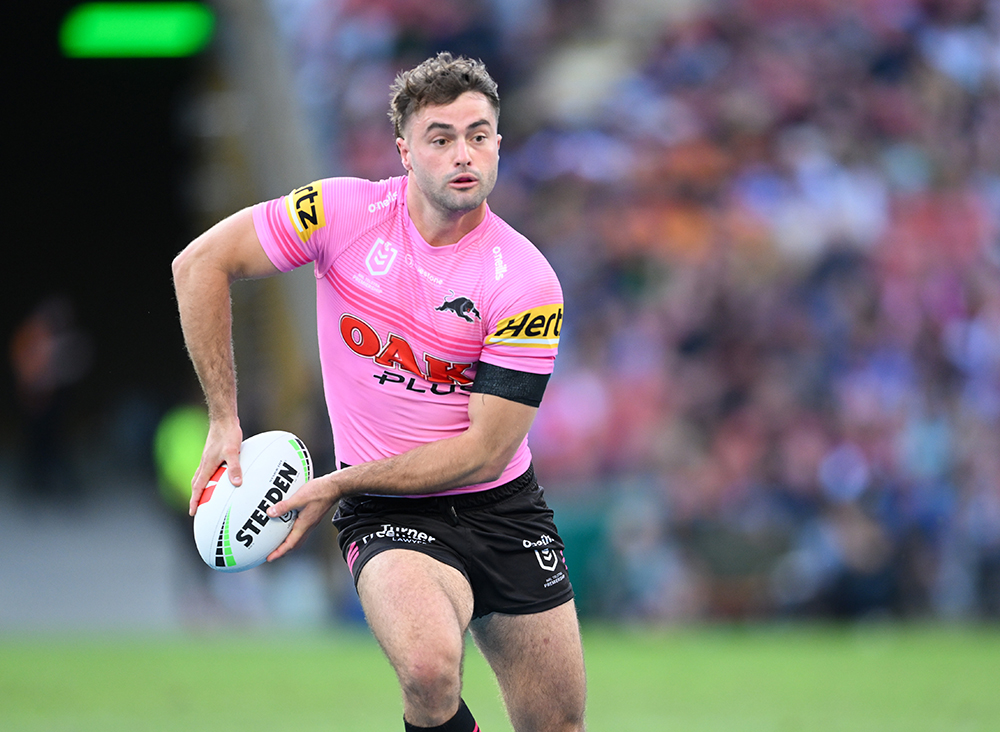 Salmon said he has no regrets leaving the Minor Premiers' penthouse for Phil Gould's dog house, and thanked everyone at the Panthers for turning his career around after he was shown the door by Parramatta in 2020.
"I've got a lot of close mates here, but it just didn't work out. I'm keen for the Dogs next year and to try something new," he admitted.
"I can't thank the club and coaching staff here at Penrith enough for the work they've put into me over the past three years.
"They've turned me into a first grader and that's what they do here at Penrith – they turn footy players into first graders."
Salmon said his favourite moment throughout his 61 appearances with the Panthers was last year's Grand Final victory over his former club.
"It has to be!" he said.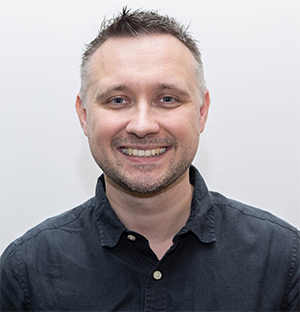 Nathan Taylor is the Weekender's Deputy Editor and Senior Sports Writer. He also compiles the weekly Chatter on the Box TV column. Nathan is an award-winning journalist, who has worked at the Weekender for a decade.