Nepean FC are still on a massive high this week after winning promotion into the Football NSW League One Men's competition.
For the first time in the club's history, Nepean FC will play in the state's second tier comp in 2024 after winning their playoff tie against the Mounties Wanderers 3-2 on aggregate.
Nepean FC finished the 30-week regular season of the League Two Men's competition in second place and were tasked to play the second last placed Wanderers of the League One competition in a two-game playoff series.
In the first game earlier this month, Nepean FC defeated Mounties 3-2 in St Marys before both sides played out a 0-0 draw last Saturday at Cook Park in Mount Pritchard. The result meant Nepean FC would be promoted to League One next season, while Mounties were relegated and will play in the League Two Men's competition in 2024.
Head of the Senior Men's Program at Nepean FC, Joe D'Ermilio, said it was a monumental achievement led by the club's co-captains Eddie Stewart and Mitchell King as well as experienced coach Stephen Appleby.
"For many of the team, it's been a three-year process," he told the Weekender.
"The relief, the elation, the emotions after the game were on another level.
"These are very accomplished footballers that took a leap of faith by coming down to our division to try and make a difference and it paid off. There were lots of tears of joy after the game."
D'Ermilio said without the support and guidance of Nepean Football's Executive, the club wouldn't be in the position it is today.
"It's not just about pulling together a capable and competent football squad, there's a lot of moving parts to it," he said.
"I must certainly recognise Nepean FC's Executive, who gave us the platform to work off, and allowed me to appoint some quality coaches and medical staff."
While many local juniors have left the area over the years to play for higher tiered clubs, what made D'Ermilio proudest was the amount that returned in recent years to be part of this rewarding journey they're on today.
"Three quarters of our squad are Penrith juniors that have returned to the area – 12 of the 16 players last Saturday night were Penrith juniors. We've managed to pull together a fantastic group of young gentlemen who have performed over a 30-week competition," he said.
"They didn't back off, they were completely motivated, and they did not wane at any point."
Helping Nepean FC get across the line last weekend was the support of their incredible fanbase, who travelled to Mounties' home ground to cheer on their team.
D'Ermilio believes they made the difference last Saturday night.
"Even though Mounties hosted the second game, the Nepean supporters outnumbered them considerably and Mounties felt like they were playing an away game," he said.
"Those supporters made a hell of a difference."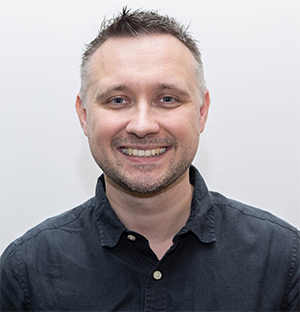 Nathan Taylor is the Weekender's Deputy Editor and Senior Sports Writer. He also compiles the weekly Chatter on the Box TV column. Nathan is an award-winning journalist, who has worked at the Weekender for a decade.