Crazy Digital Creative has been named as a finalist in two categories at this year's Australian Ladies in Business Initiative (ALIBI) Awards.
Now in its second year, the awards recognise and celebrate the achievements of women in business.
The small business, from Cambridge Park, is nominated for both Online Business of the Year and ALIBI Business Lady of the Year.
Founder Rachel Amies said it's exciting to see how much her digital marketing agency has grown.
"I've had many challenges and successes over the past 12 months," she said.
"My nomination for not just one but two categories has made me realise how far my business has come."
This year's awards will shine a spotlight on the women who persistently overcome challenges, achieve their goals and shatter barriers.
Kylie King founded ALIBI in 2020, a community where women can come together to educate, empower, and motivate each other to reach success.
"These awards are here to support these outstanding women and let them know that we see them, they're not alone, and they're doing an incredible job," she said.
"It's been a tough few years and many businesses didn't survive.
"We want to reassure our community members that we will continue to be here to support them and celebrate their perseverance and resilience along the way."
Following a successful inaugural event, this year's nominations have surged by 45 per cent, drawing entries from all corners of Australia. The winners will be announced on October 27.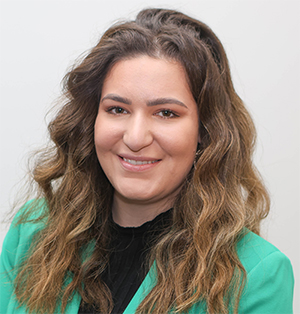 Formerly with the ABC, Makayla is a graduate of Western Sydney University. She covers a variety of news topics for the Weekender, including courts.