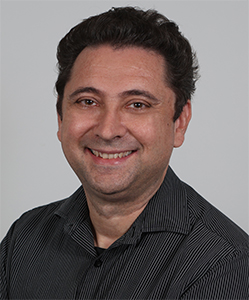 It is said that a "captain's job is to make everyone around them better".
Over the years the Panthers have had some outstanding captains lead them.
I'll look at past Penrith captains and then tell you why I think the current Panthers duo of Nathan Cleary and Isaah Yeo, could end up becoming the best leaders the club has ever had.
The modern day NRL club captain has a lot more on their plate than just performing on the field. Nowadays a captain must also do plenty of media and represent their team at numerous corporate functions throughout the year.
He also needs to lead at training, for this is where habits are formed both good and bad. He needs to make sure all players are at the intensity level they need to be, as mistakes and a poor attitude at training will often translate to poor performances on the field.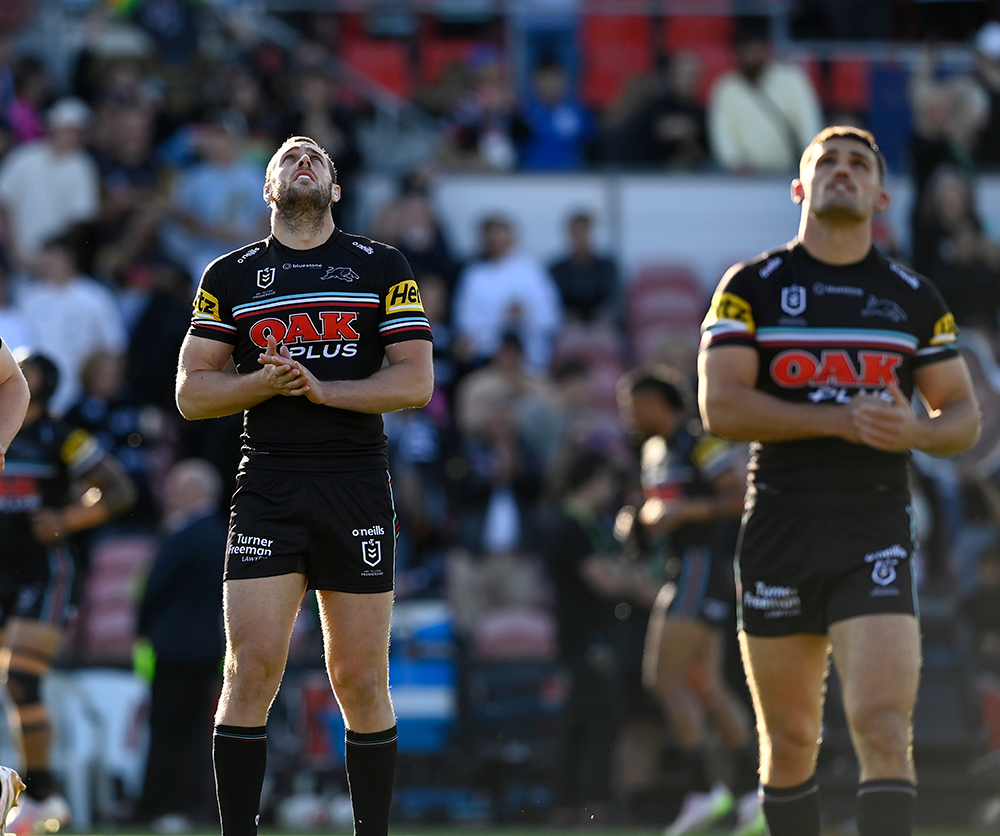 Back in the summer of 2008, during a pre-season trial game against the Eels, the Panthers were well behind on the scoreboard with three-quarters of the game gone. It was then that Petero Civoniceva, only new to the club himself and recently anointed captain, came on for the final 20 minutes of the game.
Penrith went on to win that trial game 30-28 and it was Petero who led the way.
"I was bought back on because I wanted to show the boys that the game is never over," he said.
One time, while 'mic'd up for TV' captain Peter Wallace could be heard telling his players behind the goal line to 'stand up! hold your head up, don't lean over, don't let them see you're tired, that you're down.'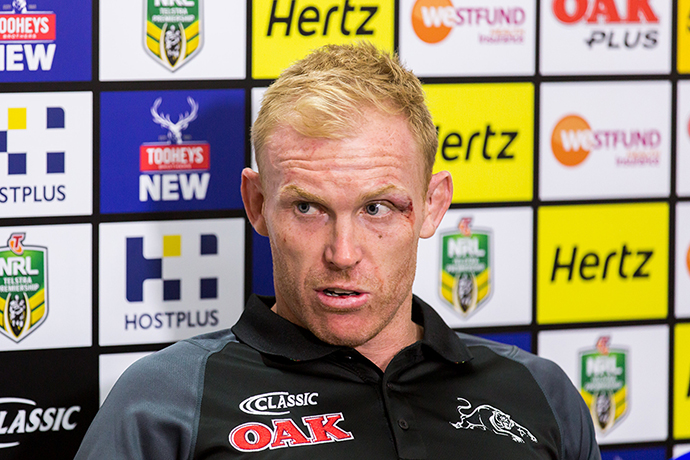 From Greg Alexander's heroics in the 1991 Grand Final to Craig Gower playing with a bruised sternum and not telling any of his teammates he had the injury, a captain leads in so many ways.
In the off-season of 2020 just after James Tamou left the club, both Nathan Cleary and Isaah Yeo were named as co-captains of Penrith.
Nathan at 23 and Isaah at just 25, were now the leaders of the club.
It's fair to say their list of achievements as captains so far are impressive. They have already led the side to back-to-back premierships with another one, possibly only a few weeks away.
They also complement each other so well and they know when to talk and when not to.
As Cleary takes a kick at goal, it's Yeo who can be seen addressing the team in a huddle. While during the game, Cleary can often be seen barking orders at the players, marshalling them into position.
It's a partnership that works because there are no egos at play. Neither see their voice as more important than the other.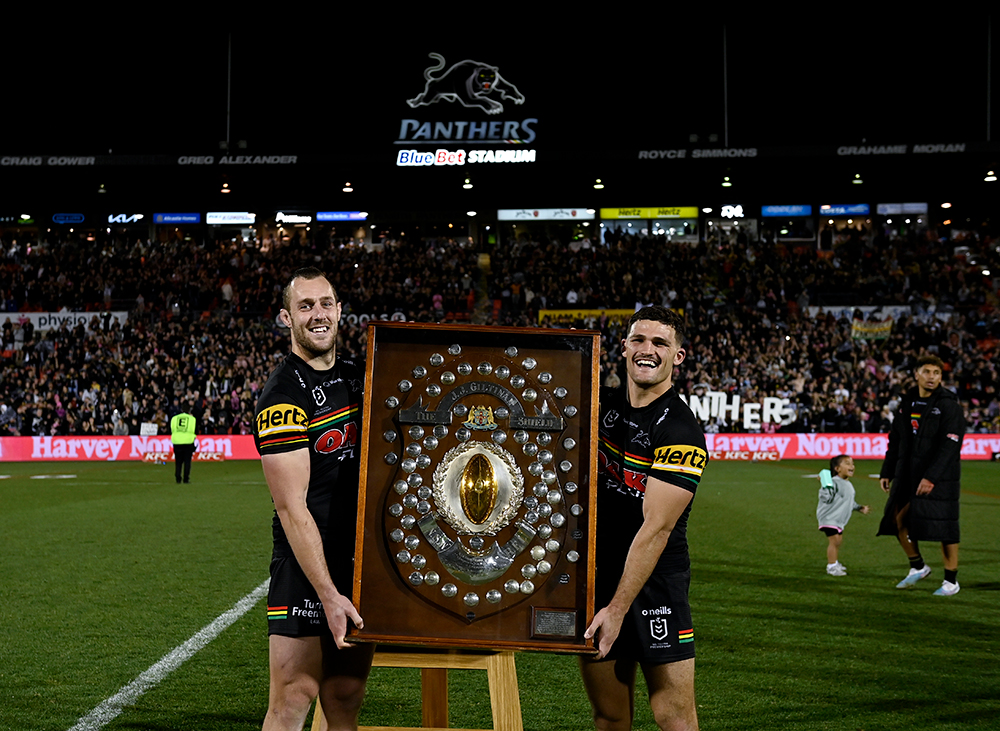 Along with coach Ivan Cleary and senior players like Jarome Luai and James Fisher Harris, Nathan Cleary and Isaah Yeo set and maintain high standards not only for themselves but for the entire team and club for that matter.
With both players still only in their mid to late 20s, this could end up being the most successful co-captaincy the game has ever seen.
It's a pleasure watching them go about their work.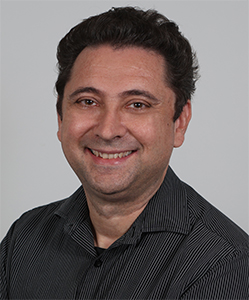 Peter Lang is an experienced sports writer, who has been covering rugby league for several decades.