Penrith coach Ivan Cleary has declared his side wants to win the Minor Premiership – a feat possible if his side can overcome North Queensland tomorrow night.
Brisbane's loss to Melbourne last night means the Panthers only have to win to claim their third Minor Premiership in four years.
"I think it's important and I think the fact it's back on the table is quite cool," Cleary said.
"There's something about finishing at the top that you should be proud of. It's also a trophy and financially good for the club.
"It definitely matters, but it might not count."
Cleary said he hasn't changed his plans for tomorrow night's team line-up as a result of Brisbane's loss last night.
"We're still preparing to be at our best when the pressure is on and I don't think we're there yet," he said.
"The boys are really keen for another game. They love playing footy together and we get a few guys back too."
Less than 1,000 tickets remains for tomorrow night's match with a sell-out crowd expected.
Penrith will host a Finals match at BlueBet Stadium next weekend.
Should the Panthers win the Minor Premiership, their Finals match will likely be scheduled for Friday night – but there's an added complication if the match ends up being against the Warriors. The NRL may be keen to schedule a Panthers v Warriors match in the early Saturday timeslot, to allow a better broadcast time in New Zealand.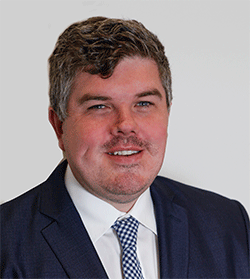 Troy Dodds is the Weekender's Managing Editor and Breaking News Reporter. He has more than 20 years experience as a journalist, working with some of Australia's leading media organisations. In 2023, he was named Editor of the Year at the Mumbrella Publish Awards.