On Saturday afternoon, Jarome Luai will kiss his partner and three children goodbye before, as he describes it, he goes to war alongside his teammates.
The battle between the NRL's two best teams – Penrith and Brisbane – will be one for the ages and the fans, along with the players themselves, are salivating ahead of Sunday's match-up.
This will be Luai's fourth consecutive Grand Final, with the build-up very different for all four of them.
In 2020, the pandemic was in full swing while in 2021, the team were isolated from the rest of the world in Queensland. Last season, things turned to normality somewhat, while this year excitement is at fever pitch like never before.
Speaking with the Weekender on Tuesday, Luai said Grand Final Day flies by so fast.
"It's obviously a night game but it tends to go faster than the usual night games, which is probably a good thing because you are so nervous thinking about outcomes and results," he said.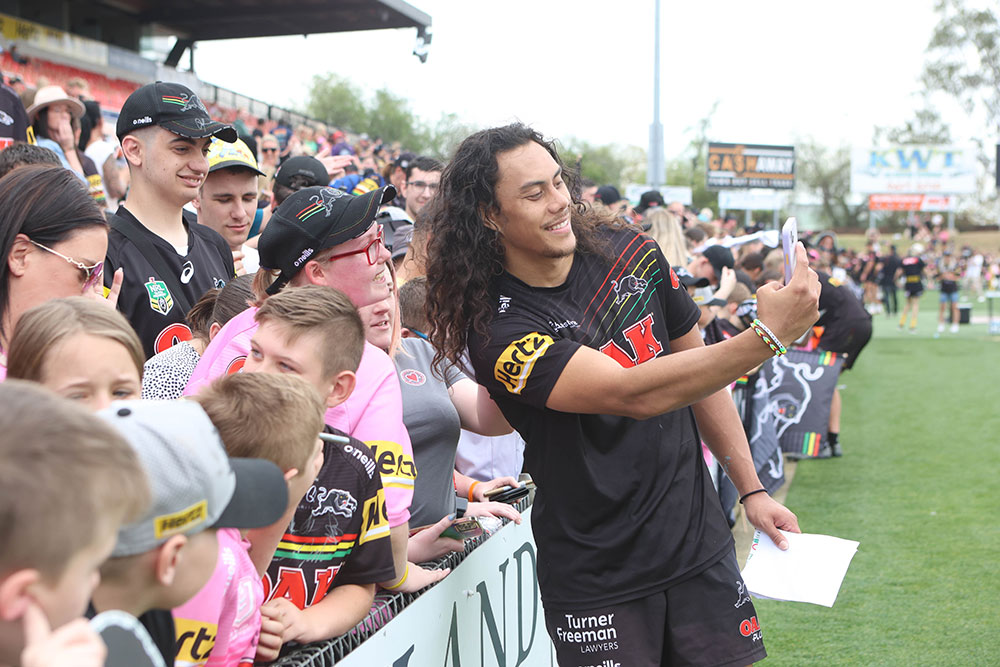 "You just have to remind yourself of the job at hand and what you need to do to get there and just keep reminding yourself to stay in the present and soak in every moment."
Like they did for last week's Preliminary Final against the Storm, the Panthers will go into camp on Saturday and stay overnight in a hotel close to Sydney Olympic Park.
The mini-camp is designed to bring players together, free from distractions at home, or anything else that might take their mind away from the job.
While Luai admits it's always sad to leave his family behind, he very much likes the camp concept for big games like this.
"I think it's a cool thing… you are going to war. It's sort of that last goodbye to your family before you see them after the game," he said.
"I think it's a pretty cool strategy to do that and narrow your focus and be around the boys leading into the game.
"My partner and I will send a few texts on game day and the kids love Facetime. I miss my kids every night that I leave them, so it's one more night away and then I'll be home for a while."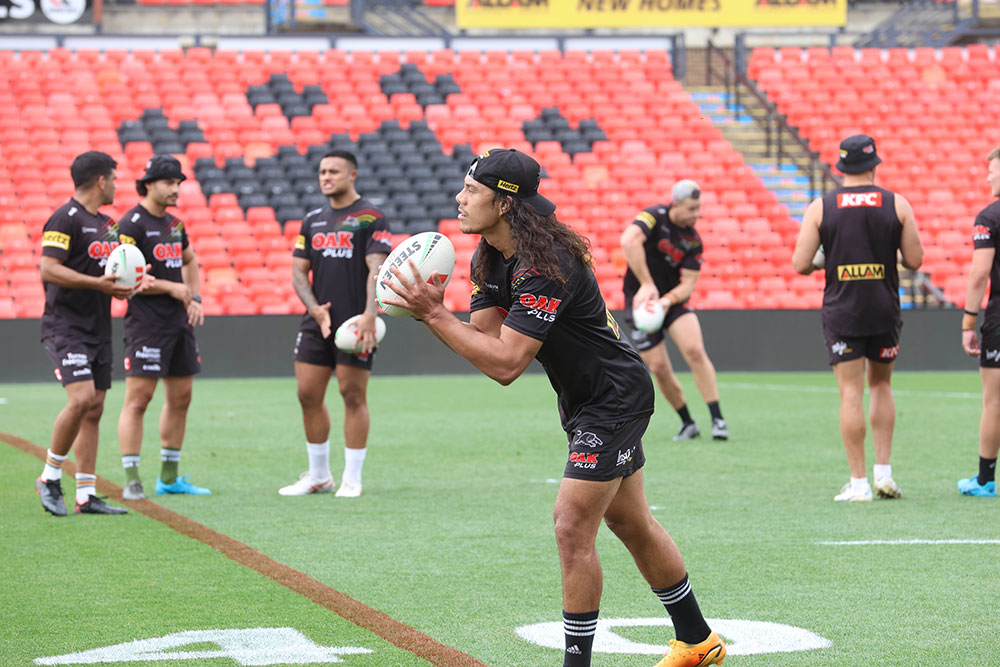 After getting through his first game back from a dislocated shoulder unscathed last week, Luai said it's all systems go for this Sunday's decider against the Broncos.
The 26-year-old said he's grateful for his coach for believing in him and his recovery.
"I was grateful that Iv gave me that opportunity to put myself in the driver's seat and I was able to pull through – God's will – and play alright, I guess," he said.
"I pulled up really well and we got the job done."
While the punters can't split the Panthers and Broncos ahead of this weekend's match, Luai agreed that it is the Grand Final that everyone wanted and that Brisbane could perhaps be Penrith's biggest challenge of the coveted three-peat so far.
"Souths were a gun team. Parra beat us twice that year. They're obviously a different challenge but the way the Broncos have been playing, they're definitely a threat and we're going to have to be at our best to beat them," he said.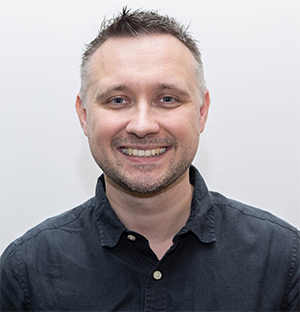 Nathan Taylor is the Weekender's Deputy Editor and Senior Sports Writer. He also compiles the weekly Chatter on the Box TV column. Nathan is an award-winning journalist, who has worked at the Weekender for a decade.