Research suggests that social media may be responsible for driving book sales, with young people reading a lot more thanks to a 24-hour book club on TikTok.
BookTok is a community of TikTok creators who upload short videos talking about and recommending books, using the hashtag #BookTok.
In fact, it's a growing trend that's inspiring teens to get back into reading during their free time instead of endlessly binge-watching shows.
According to Harry Hartog Penrith's Assistant Manager Kayla Potts, the online community is "incredibly influential" and helps readers to find their "niche".
"Social media, like BookTok, can help young people develop their interests and allow them to meet others that share the same hobby," she told the Weekender.
"Young people thrive when they find like-minded peers in these online communities, especially when they're also trying to figure out their own identities.
"Having others that make you feel safe and supported is what BookTok does best."
According to Potts, it is important that young people have the opportunity to hear new stories. For children in particular, she believes books can be a constant comfort that allows them to feel.
"All children should have the opportunity to learn how to read and love where stories take them," she said.
"Characters invoke dreams and inspirations that can be turning points for kids. Without Alice, we wouldn't be able to dream of a place that allows us to talk to animals."
Potts said she set up her own BookTok account because she has always loved books and writing.
She said she has always been interested in getting into publishing or journalism, but BookTok has been her creative outlet to connect with other like-minded people.
"I just wanted to be a part of that community," she said.
"I just wanted an account where I could talk about things I love."
According to Potts, people are becoming "obsessed" with the books appearing on their TikTok feeds.
She said a lot of teenagers come into Harry Hartog's with their parents to pick up copies of trending titles, including 'It Ends with Us' and 'Haunting Adeline'.
However, Potts is concerned that some of the books landing on teens 'for you pages' should come with a content warning because they are "too dark" for readers between the ages of 12 and 15.
She said some of the dark romance books, which are now very popular on TikTok, deal with "very adult themes".
"Anytime someone who's younger comes in, I kind of like to keep an eye on what they're looking at," she said.
"People can read what they want to read but I think it's really important to educate children."
Potts said it is fantastic to see social media being used in such a positive way to make reading and books cool again.
"It's very exciting stuff," she said.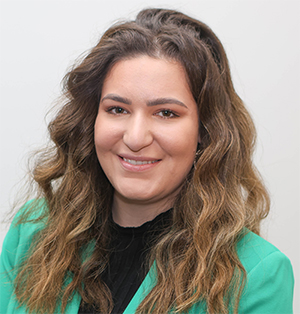 Formerly with the ABC, Makayla is a graduate of Western Sydney University. She covers a variety of news topics for the Weekender, including courts.