Australia is one of the most magical continents on earth. It is rife with incredible and extremely unique wildlife endemic to the country; it's rich with stunning scenery, packed with wonderful people, and bordered by a seemingly endless stretch of pristine beaches that meet the warm and inviting seas. It would stand to reason then the cities developed by this breathtaking country would be just as wonderful, and indeed they are. 
Australian cities are places of deep culture, fueled by awesome foods which blend the tastes of Asia with the flavours of the Western world. Fantastic coffee greets you around every turn, incredible attractions beg to be enjoyed, and oceanside living and relaxed vibes are abundant. Enjoy surf culture in some of the best surf havens in the world, head into the mountains for some winter sports, explore the staggering National Parks, and get acquainted with the paradisiacal islands that dot the coast. 
Australia is not all late-night parties and world-class clubs, although this is readily available and the nation has a well-earned reputation for being able to let loose and have a good time! Instead, Australia's iconic cities offer so much more, like fantastic experiences, attractions, and full days of family-friendly fun. Let's take a look at some of the country's most iconic cities, and what exactly they can offer to families looking to explore this sublime continent.       
Sydney
Sydney is one of the country's most well-known locations and is often mistaken for the capital which of course, as we all know, is Canberra. Sydney can be found in the southeast of the continent, on the coast of the territory called New South Wales. It's a truly wonderful city with plenty to offer people of any age. Its location on the shores of the world's largest natural harbour means it's the perfect starting point to jump on a cruise and explore more of Australia's iconic cities. Here are some of the top things to enjoy in stunning Sydney with the whole family. 
Sydney Harbour Bridge 
Sydney Harbour Bridge is one of the most iconic structures known to mankind. Its arches soar high above the harbour and the city itself, and seem to frame the area; couple this with the Sydney Opera House jutting out into the bay and you've got yourself a properly iconic sight. 
If you and your family find yourself looking for a little adventure then check out the Harbour Bridge Climb for an unforgettable and adrenaline-charged afternoon. If you want to enjoy the views safely from the ground then there are plenty of wonderful viewpoints; head to the Barangaroo Reserve for a stunning view of the bridge and city. 
Sea Life Aquarium Sydney 
Everyone loves an aquarium, and Sydney's is a real show-stopper. With the whale-packed Indian Ocean, the crystal clear Tasman Sea, and the iconic Coral Sea encircling the country, it should come as no surprise that some pretty incredible creatures call the area home. This aquarium has it all, from the cute clown fish that live on the Great Barrier Reef, to the ultimate predators that patrol the coasts.
Bondi Beach 
Bondi Beach is yet another icon of the city, and probably one of the most famous beaches on the planet. Take the kids for a family surfing lesson, enjoy the pristine white sands, try a deep-fried Mars bar on the promenade, and soak up the sun in this truly beautiful place.
Ferry Hopping 
If you're looking to explore as much as possible, then take advantage of the fare cap and explore the harbour. You can spend around $16 on fares at which point you don't pay any more for your travel around the harbour; including bus and train travel. There are 35 wharfs and hundreds of destinations to choose from so get out there and explore; Manly is a particular favourite amongst visitors for its chilled beach and plentiful cafes. 
Melbourne 
Melbourne is the place to be if your kids are a bit older, or even teens. It's arguably the home of youth culture in Australia and is packed to the brim with artists, musicians, artisans, street artists, sporting events, wonderful restaurants, and much more. St. Kilda is the place to be if you're looking for a seaside haven of culture, music, and all-around good vibes, The central business district is full of attractions and the city's parks are pretty special to boot. 
Queen Victoria Market
This market has been the beating heart of the city for over 140 years, and is home to a staggering 600 vendors! It's a maze of incredible goods sourced from all over Australia including fine foods, artisanal handmade products, vintage clothing, bric-a-brac, jewellery, souvenirs, and plenty more. It's a great place to get lost and pick up some unique items to remember your trip by.    
Melbourne's Blue Penguins 
St. Kilda is packed with incredible culture and attractions, so should be explored properly, but one of the absolute must-see things here is the return of the Blue Penguins to their rocky nests after a day of hunting the ocean. The adorable little birds make their way home to rest and attract plenty of adoring fans.  
Sports in the City 
Melbourne is home to some wonderful sports teams and world-class sporting events. Catch a cricket match at the Melbourne Cricket Ground for an electric atmosphere, catch an awesome AFL match and support the hometown 'Demons' against rivals the Giants, watch tennis dynamos go head to head at the Australian Open, or head to Albert Park for a city centre Formula 1 race; there really is something for everyone! 
Chinatown
If you're a family of foodies then Chinatown is simply unmissable; in a city of good food, this place shines like a diamond among jewels. There are hundreds of places to choose from, and nowhere will be bad so don't panic. If you're a fan of dumplings then try one of the famous dumpling houses, where dumplings are handmade fresh to order; it's a life-changing experience! 
Gold Coast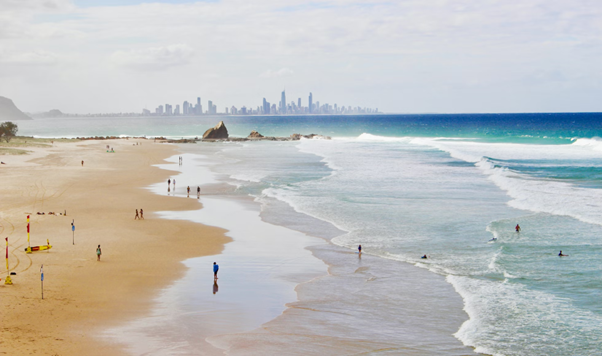 If you've ever seen pictures of stunning Australian coastal cities with gorgeous azure waters, miles of pristine white sand, and endless sunshine, it's more than likely you were looking at pictures of the Gold Coast. Confusingly the name of a city, not an entire area, but what else could they have called it? If you're looking for fun in the sun and a great time for families of any age, then this is the place for you. Stunning beaches, great surfing, relaxed lifestyles, and wonderful places to sit and eat on the coast; what more could you want? 
Whale Watching 
As you can probably imagine, life on the Gold Coast revolves around the coast, so make the most of your opportunity to see nature's most majestic creature in its natural habitat; there is probably nowhere better in the world than here, as an estimated 35,000 whales swim past every year as part of their migratory patterns. Give your family a moment they will never forget as they see a mighty humpback enjoying the ocean. 
SkyPoint Observation Deck
Australia's tallest building is actually found right here, on the Gold Coast. The Q1 Tower Is actually the world's tallest residential building at 322.5 metres, and the observation deck offers truly unbeatable 360° views over the Tasman Sea. It's also home to Australia's highest external building climb for those adrenaline junkies out there! 
Currumbin Wildlife Sanctuary 
One of the things you must tick off your list when travelling to Australia with the family is experiencing the stunning wildlife. You need to come face to face with a kangaroo, a koala, a wombat, and a wallaby; it's pretty much the law. And you can do all of this at the Currumbin Wildlife Sanctuary; give your kids the gift of wildlife! 
Australia's Most Iconic Cities
For a country that does not have that many large cities, it would be fair to say that each one of Australia's metropolises packs a real punch. The ones discussed above are just a small sample of the amazing locations you and your family could enjoy on your next trip, so be sure to look into everything else this amazing country has to offer. 
From the Great Barrier Reef and the golden sands and perfect surf of the Gold Coast to the modern metropolis cities like Sydney and Melbourne, there is something for everyone. Culture, world-class food, incredible beaches, unique and wonderful wildlife, experiences galore, and memories with family that will last a lifetime. Don't miss out on the pure magic of Australia.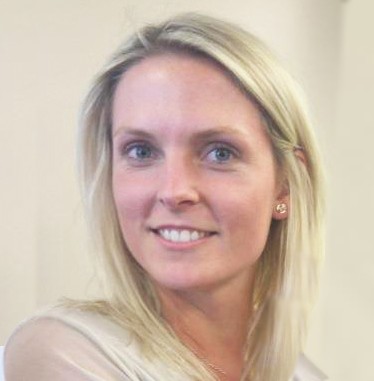 Kate Sheppard is a mum of two from the UK. Kate enjoys writing about all things parenting, lifestyle and travel.