A fundraiser has been set up for a single mum with a rare and aggressive jaw tumour.
Tara Cameron is a Penrith local who was diagnosed with Ameloblastoma back in May.
She said she initially dismissed the pain in her gum, thinking it was related to a tooth she had removed, before finding out it was something much more sinister.
After several scans and a biopsy, the diagnosis was confirmed and Cameron was told the tumour would continue to grow if it wasn't removed.
Last week, her high school friend, Heather Johnson set up a GoFundMe to try and ease some of Cameron's financial stresses caused by the diagnosis.
She said the mum of three will undergo a complex surgery at the end of next month to remove seven teeth and the lower left section of the jawbone, requiring her to take six weeks unpaid leave from her work as a mental health and disability support carer.
She also said, after losing both her parents, Cameron is no stranger to hard times.
"We are rallying together in hope that with community support we can look back at this hard and challenging time as just a small bump in the road," Johnson told the Weekender.
"I hope we can make this time a little easier for Tara and get her back on her feet in no time."
So far, Cameron has attended a number of appointments at Chris O'Brien Lifehouse which have been very "overwhelming".
In a video, uploaded to the GoFundMe page, she said the surgeon has recommended that they take the fibula from her leg and use that to replace her jaw bone.
She also said it's "really scary" to think that she'll likely lose the feeling in the left side of her face and a quarter of all her teeth.
"It's very emotional," she said.
"The cost of replacing those teeth is astronomical."
Johnson said she hopes to raise some funds which will go towards Cameron's surgery and covering some of her other expenses while she's recovering.
"Tara is a loving and devoted single mum of three beautiful children, including a special high needs son who has a rare chromosome disorder," she said.
"Even the smallest donation can make a world of difference and ease the pressures with Tara's surgery."
To donate, visit www.gofundme.com/f/czea7a-support-for-tara.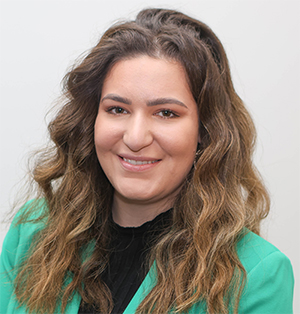 Formerly with the ABC, Makayla is a graduate of Western Sydney University. She covers a variety of news topics for the Weekender, including courts.