The NSW Teachers Federation's Executive has reached an in-principle Heads of Agreement with the NSW Government to tackle the teacher shortage by making beginning and top of scale teachers the nation's best paid.
This includes the withdrawal of the Government's previous four-year proposal with a 2.5 per cent increase in years two, three and four.
The starting salary for a NSW teacher will increase from $75,791 to $85,000 and the salary for a top of the scale teacher will increase from $113,042 to $122,100. All teachers will move to a new higher paying step.
The deal is almost certain to be approved by teachers, averting future actions such as strikes.
"This is a historic advance. Our children are the ultimate beneficiaries of this agreement if it is approved," said NSW Teachers Federation Acting President, Henry Rajendra.
"The agreement we struck with the government has been resurrected and honoured. The teacher shortage is a crisis that brewed for 12 long years. It can only be tackled by paying teachers what they are worth.
"The proposed agreement is a breakthrough moment. We will attract and retain more hardworking teachers and prevent them drifting to other professions or states."
Education Minister Prue Car said she was hopeful the deal would be finalised.
"The Minns Labor Government is hopeful this agreement will be made, so NSW teachers can get the pay rise they so urgently deserve," she said.
"Negotiating an outcome that demonstrates respect to teachers has always been my highest priority.
"In order to tackle the teacher shortage crisis we must restore respect to the teaching profession, so teachers are free to do their jobs without additional stress.
"While there is much more to do, today marks an important step forward as we continue working to rebuild our state's education system."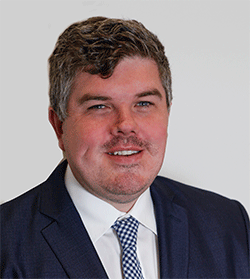 Troy Dodds is the Weekender's Managing Editor and Breaking News Reporter. He has more than 20 years experience as a journalist, working with some of Australia's leading media organisations. In 2023, he was named Editor of the Year at the Mumbrella Publish Awards.