With Penrith on the brink of rugby league immortality, three Panthers greats have shed light on what it was like to be part of this memorable dynasty from the very beginning…
"I played in Nathan Cleary's first game, which was also my last" – Jamie Soward.
Former Penrith five-eighth Jamie Soward rode the highs and lows during his three-year stint at the Panthers between 2014 and 2016.
From miracle field goals in Qualifying Finals to being dropped to reserve grade and later released mid-way through his playing contract, Soward was a polarising figure at Penrith at times.
And while the now 38-year-old NRLW coach has been retired from the game for seven years, he still looks back on his time at Panthers fondly and remembers being there for the embryonic stages of the dynasty.
"I still tell people that want to listen to me, that I played in Nathan Cleary's first game, which was also my last in the NRL. I saw guys like Jarome and Dylan come through the system," Soward told the Weekender.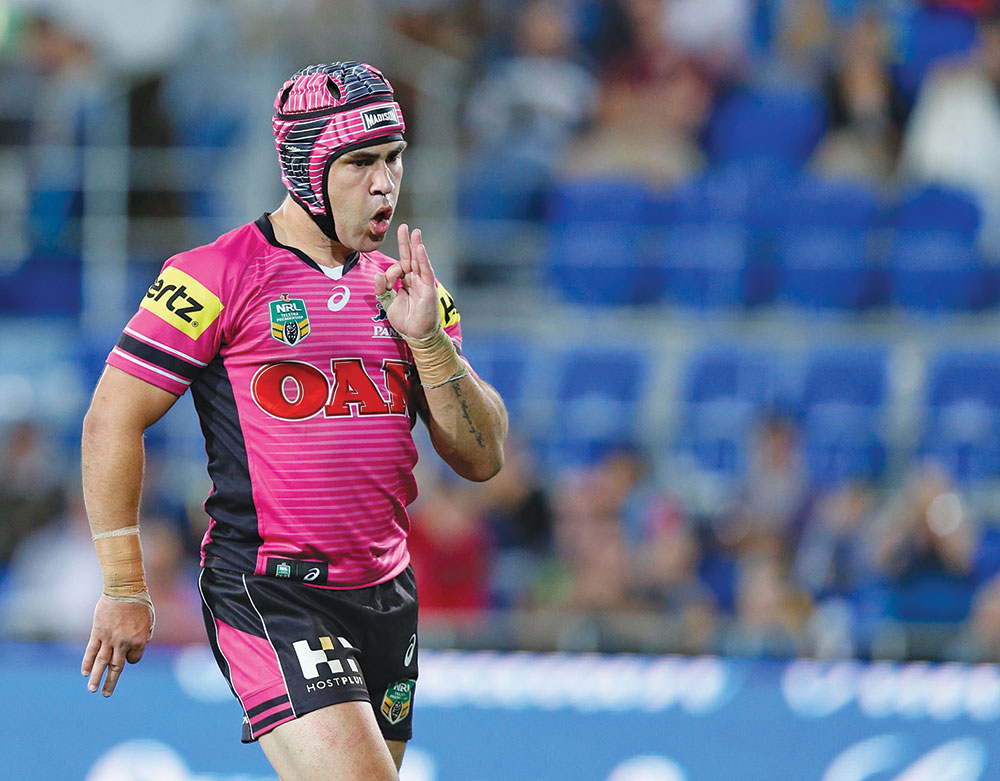 "The way that they play their footy is so cool to watch. The precision and how they know each other's games. If you go out there, you instantly become a better player, which I think is the ultimate credit to Ivan and people like Jim Jones (recruitment officer)."
Ivan Cleary was Soward's coach at the Panthers for two years before he was moved on by Phil Gould at the end of the 2015 season for famously being "too tired".
After the Panthers reached the Preliminary Finals in 2014, things took a turn a year later with Soward – Penrith's star half – dealing with injury and personal issues, while Cleary was unable to get his troops back to the Finals after such a sensational, yet surprising, season the year prior.
"I've got a lot of respect for Ivan," Soward said.
"Whatever happened with me and him in '15, I wasn't the best version of myself… I was going through some stuff.
"To see him and Wal (Peter Wallace and current Panthers assistant coach) winning together now is pretty special. They both tried to help me, even though I didn't want to be helped at the time."
Now a member of the Dragons coaching staff, Soward said he admires the way his former club goes about their business even though it frustrates him as a competitor against them.
"I have a lot of respect and admiration for what they've done in the last couple of years. The way that Nathan and Isaah have led the program with such distinction, they have a real understanding of how each other plays," he said.
"If I'm talking as a former player, it's awesome to watch. If I'm talking as someone who is competing against them, it's really frustrating.
"However, it is really cool to see it all unfolding to a point where they may be the greatest team ever. I mean, they probably already are."
"I'm grateful to have experienced it for a short amount of time" – James Tamou.
Penrith's 2020 Grand Final captain James Tamou always believed his former club were on the verge of greatness.
Tamou captained Penrith for two seasons and led them to their first Grand Final since 2003.
While Penrith were outclassed by the much more experienced Melbourne Storm back in 2020, Tamou always had a sense that they'd be back on the NRL's grandest day again.
"I remember doing a speech to the playing group after the 2020 Grand Final and I said, 'what you guys have got going on is something special, you guys will be here for a very long time. I'll be watching from afar," Tamou told the Weekender.
"It's one of those things where you just knew."
After departing the Panthers following the 2020 decider, Tamou spent two years at the Wests Tigers before finishing his career back at his beloved North Queensland Cowboys this season.
Tamou said it was always fascinating to hear how other teams and players perceived the back-to-back Premiers once he left.
"Other teams looked up to Penrith, they saw them as the pinnacle," he said.
"Penrith have created such a strong identity around the NRL that other teams look at them and think, 'we've got to be at our best against them'.
"Even players around the competition ask me what James Fisher-Harris is like or what Nathan Cleary is like. I used to get that about Johnathan Thurston."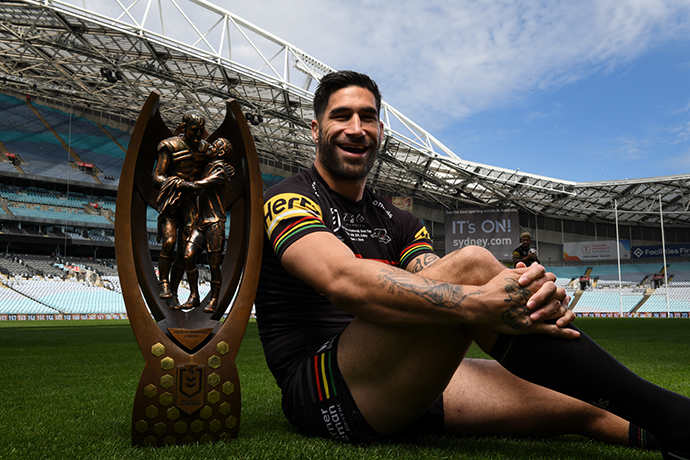 After 307 NRL games including one Premiership with the Cowboys, Tamou announced his retirement from the game recently. On Sunday, he'll be at Accor Stadium as part of the retiring players' parade.
While he was only coached by him for two seasons, Tamou said he'll be forever indebted to Panthers coach Ivan Cleary and believes he's the catalyst for Penrith's recent success.
"This all started from Ivan, it definitely started from Ivan. He's got this ability where he knows who's bought into a team and who hasn't," he said.
"I've learned so much from Ivan, like when you recruit, you recruit from character. He would rather recruit someone on character than on talent and would rather teach the skill later on.
"That's where I learned that from, and every single one of those boys that he's got under him are all team first – whatever the team needs first, that's what they are willing to do.
"To experience that and learn from that, it's been a pleasure and a pleasure to watch."
"If you cut my chest open, you'll see a Panther engraved on my heart" – Josh Mansour.
Even though he was a member of the Rabbitohs at the time, Josh Mansour couldn't help but smile when the Panthers – a club he spent nine years at – beat South Sydney on Grand Final Day 2021.
"Part of me was gutted that I didn't win at Souths, but I was torn because, at the same time, I was happy to see the boys win it. I was at Penrith for so long, it's just natural to feel that way," Mansour told the Weekender.
The winger spent nearly a decade at the foot of the Mountains, debuting in 2012 and remaining at the club until the end of the 2020 season.
The 33-year-old well and truly saw it all during his time at Penrith. He had multiple coaches, multiple captains, multiple bosses in the front office but, despite all the chop and change, his confidence in the club and its ability to be a powerhouse one day never wavered.
"I always believed in where the club was going and that's why I kept re-signing with the club," Mansour said.
"Everyone made fun of Gus' five-year plan but he had a dream and a belief that the club was going somewhere special and I was always on board with that.
"To see where the boys are at now, obviously I'd love to be involved in it, but to be honest I'm happy because this is what I envisioned the club to be, and this is what I was striving for."
Mansour said the COVID-affected 2020 season – his last at the club – was one he'll never forget. The Panthers went on an historic win streak that year before reaching the Grand Final and ultimately losing to the Melbourne Storm.
"I feel like that 2020 season really set the foundation for this amazing run they are going on at the moment," Mansour said.
"I was with the club for nine seasons and the group I was with in that 2020 year was really special. Everyone was on the same page, they really wanted to make something great, make something special, a legacy and we drew a lot of inspiration from big sporting clubs like the New England Patriots and we even took a leaf out of the Melbourne Storm's book and how they created their own legacy.
"I feel like that's what the Panthers are doing now."
While part of Mansour wishes he was still at Penrith and enjoying everything they've achieved so far, he's just grateful he was there at all and nothing will make him happier than seeing them achieve an historic three-peat on Sunday night.
"Close friends say, I could've played a few more years and been part of this amazing run but it wasn't my time," Mansour said.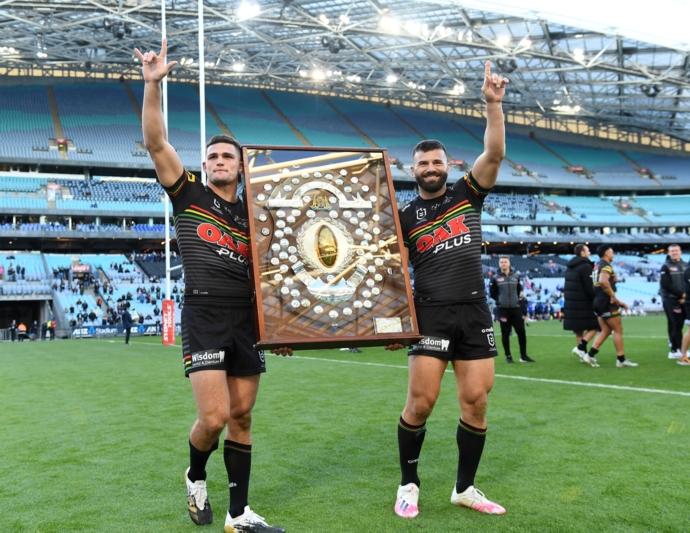 "In saying that, I'm a fan, I'm an ex-Panther and if you cut my chest open you'll see a Panther engraved on my heart – that's the honest truth.
"The biggest thing for Penrith is, you can't break that team. They are so tight; they are like brothers and culture trumps talent, and I feel Penrith have that in spades."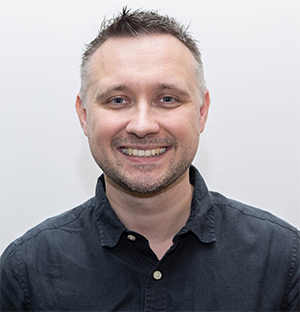 Nathan Taylor is the Weekender's Deputy Editor and Senior Sports Writer. He also compiles the weekly Chatter on the Box TV column. Nathan is an award-winning journalist, who has worked at the Weekender for a decade.