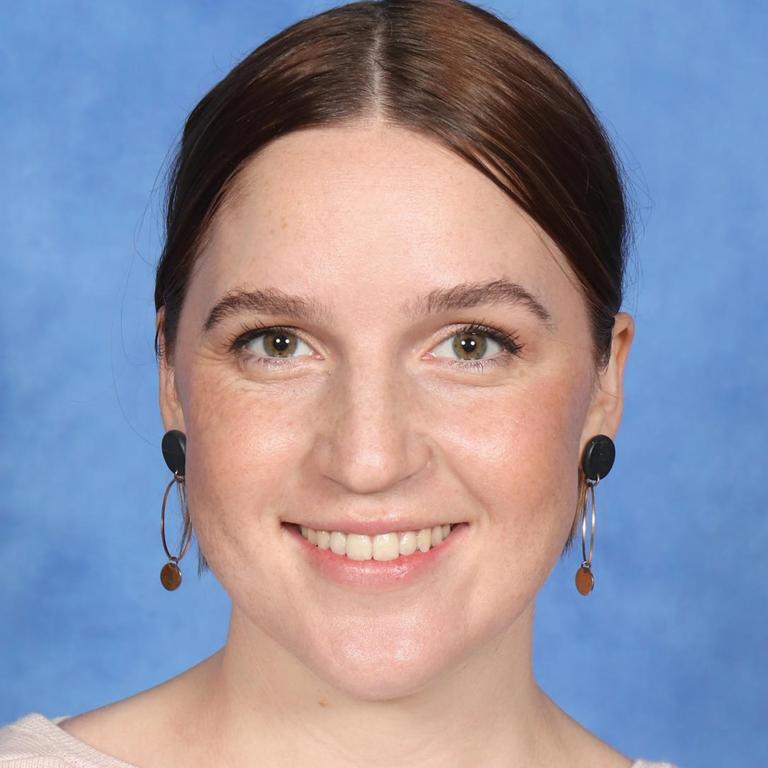 A p-plater will spend at least 17 months behind bars for his role in a crash that killed a beloved school teacher at Llandilo two years ago.
Bailey Camilleri, 22, was sentenced at Penrith District Court on Thursday after previously pleading guilty to dangerous driving occasioning death.
In November 2021, his work truck collided with an oncoming car, killing 28-year-old school teacher Gemma Thompson.
During a three day hearing, Camilleri disputed some of the allegations about what had occurred in the lead-up to the crash, maintaining he had fallen asleep behind the wheel.
Forensic analysis of his phone revealed that he had been streaming 'The Big Bang Theory' on Netflix.
On Thursday, impact statements written by Thompson's family described their immeasurable grief and trauma, with the court hearing she was just 16 days away from her wedding.
Her fiance, Max Cunningham, described the day he received the devastating call from St Marys Police Station, saying his life was instantly ripped out from beneath him.
"I had to attend the mortuary to formally identify Gemma's body, as I waited to meet the doctor I was thinking about our wedding," he said.
"We were both sure that this was not just one of the greatest chapters of our lives, but the start of something bright and everlasting.
"I don't have the words to do Gemma justice."
Thompson's sister, Clare, recalled the pain of packing up the dress and shoes her little sister had chosen for her wedding.
"She was truly overjoyed to be marrying the love of her life," she said.
"One of our biggest sources of pain is knowing that she was robbed of this day.
"By cruel contrast the songs we chose for her wedding were instead played at her funeral, the flowers we chose for her wedding bouquet were placed next to her photo at the memorial."
Clare was halfway through her pregnancy when Thompson was killed.
"I cried so much and so often that I asked my obstetrician if my baby could somehow be damaged by my grief," she told the court.
"Three months after my daughter was born, I was diagnosed with postpartum anxiety.
"I felt so alone so much of the time, and so desperately sad."
Thompson's mother, Jocelyn, said she lives in "a cloud of sadness".
She recalled seeing Thompson two days before the crash, saying she visited her Blaxland home to talk about the wedding.
"Chris and I have lost our caring, thoughtful daughter," she told the court.
"I would give anything to get Gemma back.
"I miss her inclusive nature, her love of people, her empathy… I miss that softness that was so much a part of Gemma's personality.
Thompson's dad, Chris, described his grief as a "continuous nightmare".
He told the court that the thought of Thompson's death was painful, like looking into the sun.
"I can only do it for a very short time before I have to look away and try and think of something else," he said.
"There was no natural order to it. No logic. No rhyme or reason, other than Gemma was in the wrong place at the wrong time. And that five seconds either way, would have saved her life.
"I will never feel the same joy in my life that I felt when Gemma was alive, she missed out on so much of what her life surely promised."
The court heard Camilleri suffered from serious mental health issues since the crash, and has been hospitalised for attempts at self-harm.
Judge Sophia Beckett said the young father had good prospects of rehabilitation and was unlikely to reoffend, having shown serious remorse and insight since the crash.
In sentencing, Judge Beckett told the court in cases such as these, "there were no winners, only tragedy".
"The sentence given should be reinforcing to the community that driving is a privilege and irresponsible driving can cause great tragedy," she said.
Camilleri was convicted and sentenced to two years and four months prison, with a non-parole period of 17 months.
He will be eligible for release in December 2024.
After his release, he will be disqualified from driving for two years.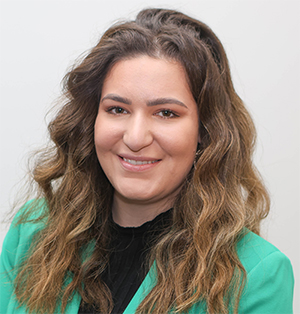 Formerly with the ABC, Makayla is a graduate of Western Sydney University. She covers a variety of news topics for the Weekender, including courts.