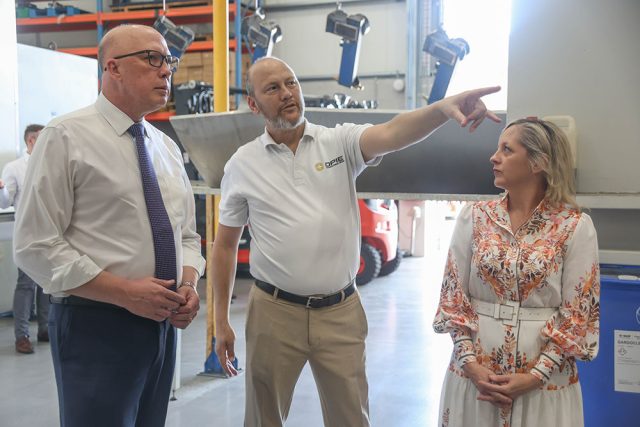 Holding the Albanese Government accountable and listening to business owners will be key as the Liberal Party tries to rebuild over the next term.
Opposition Leader Peter Dutton visited Emu Plains on Wednesday, joining Lindsay MP Melissa McIntosh at Opie Manufacturing Group.
After a tour of the family owned steel fabricator, Dutton spoke about a number of key issues, including manufacturing, defence and the upcoming referendum.
He said it was good to see a world leading plant in operation, which will help the economy grow.
"Western Sydney, as we know, is one of the economic manufacturing powerhouses of our country," he said.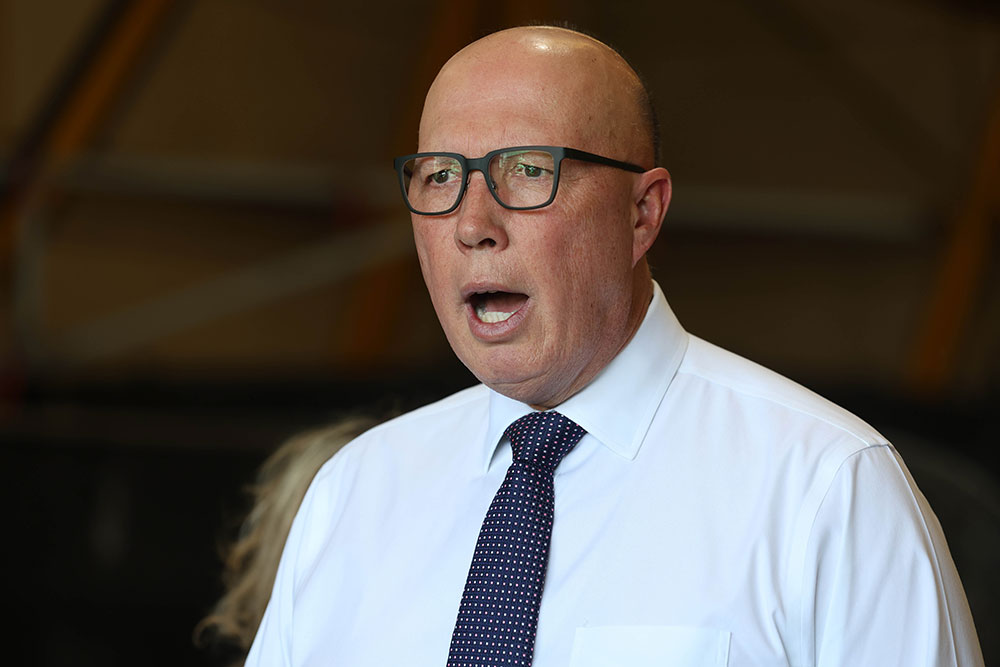 "Workers who are here are involved in a process which is allowing Australian companies to continue to buy Australian manufactured products, and I think that's incredibly important.
"I want manufacturing to grow in this country, I don't want to see it have to go offshore."
According to Dutton, the Prime Minister is "clearly distracted" and taking our country down "a very dangerous path".
He said Labor was "slowly choking" the economy through bad decisions which are making it harder for families.
"Australians just can't afford this Labor government, so I really worry about what's happening in our country's economy at the moment," Dutton said.
"I don't think there's an Australian family at the moment, certainly not one in western Sydney, that could say they're better off today than they were 15 months ago.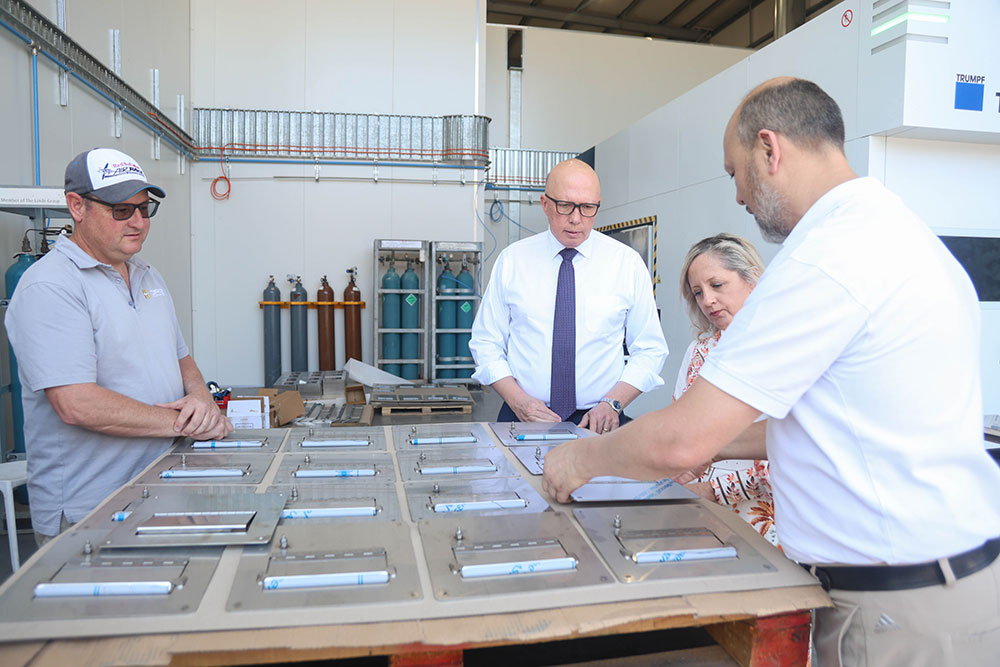 "The modern Labor Party is more interested in people living in leafy suburbs in inner cities… we have policies which support workers and families and small businesses."
In relation to the Voice, Dutton said Albanese has put Australia in a "very precarious position" by setting it up to be divided ahead of the October 14 vote.
He said democracy is sacrosanct to our way of life and what's taking place at rallies around Australia is unacceptable.
"I think it's appalling that people would gather to call other Australians names and threaten people," he said.
"If you have something to say in our country in any debate or political forum, you say it in a peaceful way."
However, Dutton was unsurprised that people are angry.
"I think the average mums and dads out in the suburbs are the ones who are voting 'no', and they understand that they haven't got the detail," he said.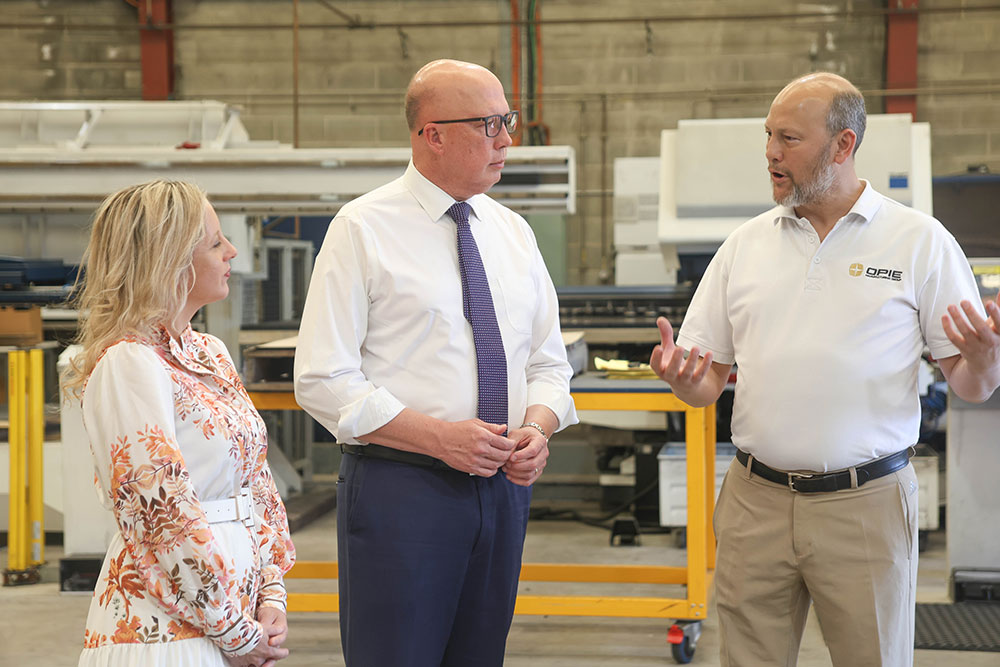 "They want the best outcome for Indigenous Australians, but they're not going to sign a blank cheque. I think most ordinary Australians at the moment are just getting frustrated that the Prime Minister is deliberately withholding the detail, that he won't give the detail and that the design doesn't start on the Voice until after people vote on October 14."
On the cost-of-living crisis, Dutton said he is concerned that the current government is driving up power prices and inflation, which will have a dire impact.
"The decisions they've made are making it harder for families, they're making it harder for regions, and, as we know, as electricity prices continue to go up, families and small businesses are the ones who are suffering," he said.
"Under Labor, interest rates will always be higher because they're fuelling inflation and they're keeping inflation higher for longer."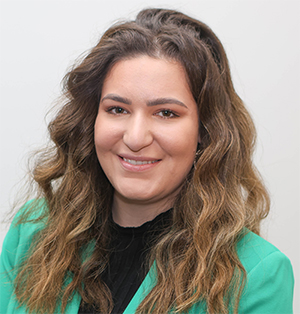 Formerly with the ABC, Makayla is a graduate of Western Sydney University. She covers a variety of news topics for the Weekender, including courts.