Long-time Penrith Giants volunteer Julie Chard isn't one for the spotlight, preferring to see those around her shine rather than herself.
The local mum is a big advocate for inclusiveness in sport. In fact, for about a decade, she's worked tirelessly making sure all kids are treated equally and children with disabilities have the same opportunities to play sport like everyone else.
She became passionate about the cause after her son Zach, who is non-verbal, wasn't afforded the same opportunities to play sport like kids without a disability, so she took it upon herself to seek change.
With the assistance of the Penrith Giants Junior AFL Club, Chard put together an inclusive program called Kickability, which allows kids aged 5-16, who identify living with disability, to learn and play Aussie Rules without the contact.
Since then, Kickability has gone from strength to strength and is now implemented right around the country.
Last week, Chard was one of a dozen people bestowed a 2023 Volunteer of the Year Award by AFL NSW/ACT. She took out the AFL Disability Inclusion Volunteer Award for initiating and leading the development of the Club Kickability Guide and assisting several clubs set-up a Kickability program.
Speaking with the Weekender, Chard said she was proud to be named a AFL NSW/ACT Volunteer of the Year despite not doing it for the accolades.
"The problem with contact sport is parents are nervous that their child is going to get hurt because of the disability or illness that they have, so the reason I received this award is because, with the help of the AFL, I wrote a whole new game, which is a safe version for children that have a disability," she explained.
"The best part now is that more clubs are getting involved and it's already up and running in other states. There are four other clubs that I've helped this year alone."
Chard, who has been volunteering for most of her adult life, wants parents to know that AFL can be a sport for everyone thanks to the Kickability program.
"When it comes to contact sport, parents can be hesitant, but I want them to know that there is a new, safe version of the game," she said.
"It's a non-contact version and it's aimed at children that have disability or children that just don't want to tackle – it's not limited to kids with a disability and that I am proud of."
A record number of nominations were received by AFL NSW/ACT this year, with Chard collecting a certificate of appreciation and a $200 e-gift card for her work.
"Volunteers are the heartbeat of our football community and each of these amazing winners have proven themselves deeply committed to their clubs, schools and community football groups," Head of AFL NSW/ACT, Tiffany Robertson said.
"Congratulations to all the winners and thank you, on behalf of everyone involved in AFL in NSW and the ACT, for all you have done to enhance footy in this region."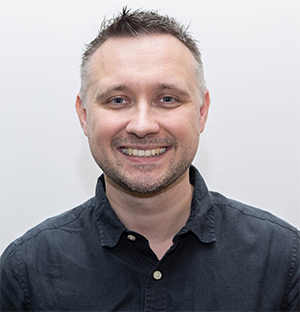 Nathan Taylor is the Weekender's Deputy Editor and Senior Sports Writer. He also compiles the weekly Chatter on the Box TV column. Nathan is an award-winning journalist, who has worked at the Weekender for a decade.