As they embark on their second consecutive Finals appearance, the Penrith Ramettes haven't let the loss of some "crucial" players heading into the 2023 season affect them.
Last year the Ramettes returned to the Finals of the AFL Sydney Women's Division Two competition after six seasons in the wilderness, reaching the Grand Final in spectacular fashion.
Following another third-place finish after the home-and-away season, the Ramettes are aiming to go one better and take out this year's title.
The fun all starts this Sunday afternoon with an Elimination Final against the UNSW-ES Bulldogs at Rosedale Oval.
A win over the fourth-placed Bulldogs will see them advance to the Preliminary Final, while a loss will end their dream of winning Penrith another title.
Ramettes coach Nathan White said it's been a strong season despite the absence of some key players from last year.
"We lost some really good and crucial players but picked up a lot of new players this year too," he said.
"Also the skill level of our junior girls has really improved. A lot them of them worked hard this year and I was super impressed with how they were able to improve their skills, fitness and footy brains.
"It made it a lot easier to coach this year with not having to explain where to be, they naturally went to their roles."
Strong leadership is the mark of a successful team and White couldn't have been more complimentary when speaking about his skipper Lauren Russell.
"Our captain was massive. Lauren had a really good off-season, she got very fit and sets a very high standard both on and off the park.," he said.
"We did lose some quality players but, to be honest, our leader and step-in vice-captain have been the difference. They are so fit and run all day. They've bonded this team like nothing else… it's been fantastic."
White will be looking at his leaders as well as the rest of the Ramettes to put in a massive performance this weekend to avoid elimination and advance to the next stage of the competition.
After the Ramettes knocked off the South West Sydney Blues 29-20 in the final round last weekend, White said the team are primed for the upcoming post-season.
"We had a tough game last Saturday at Greygums. We weren't at our best, but we certainly found a way to grit and grind out a win, which is more important than blowing away a team coming into the Finals," he said.
"Despite some niggling injuries, we've got a full squad going into the weekend, so we give ourselves a very good chance of getting through this one."
The first bounce is at 1pm.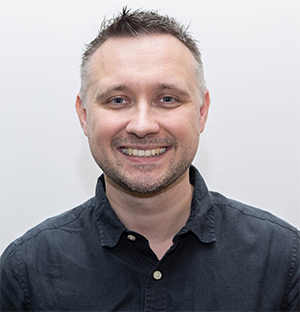 Nathan Taylor is the Weekender's Deputy Editor and Senior Sports Writer. He also compiles the weekly Chatter on the Box TV column. Nathan is an award-winning journalist, who has worked at the Weekender for a decade.