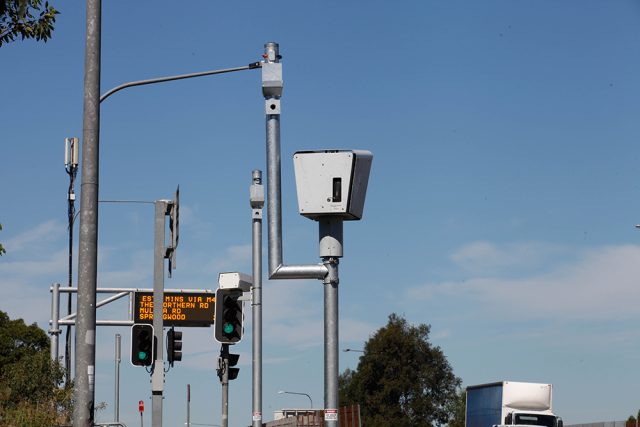 A new red light speed camera will be officially turned on in Penrith next week.
The camera, at the intersection of Mulgoa Road and Ransley Street, will be in operation from August 29.
Sally Webb, Deputy Secretary of Safety, Environment and Regulation at Transport for NSW, said the new camera will improve safety in the area.
"We know that running red lights can lead to serious T-bone crashes or vehicles hitting pedestrians," Webb said.
"In 2022, about 40 per cent of red light speed camera offences are from people running red lights so we are addressing this problem head-on.
"In the five years from 2018 to 2022, seven crashes occurred at this intersection and 12 people were injured, five seriously."
The new camera will operate in warning mode for one month during which time drivers caught speeding or running red lights will be sent a warning letter to encourage them to change their behaviour.
"Road crashes claimed the lives of 288 people on NSW roads last year with speed the biggest killer. This red light speed camera will help to reduce risk in Penrith," Webb said.
"The most recent speed camera review found fatal and serious injury crashes fell by 35 per cent at red light speed camera locations, and pedestrian casualties fell by almost 60 per cent."
The Mulgoa Road and Ransley Street intersection is a busy section of road that encompasses traffic coming in and out of Panthers Leagues Club, Penrith Paceway, the new Pullman Hotel and BlueBet Stadium.