The NRL Minor Premiership will come down to the final round of matches and Penrith's fate relies on two critical games in Round 27.
Penrith will finish first or second on the ladder, guaranteeing a Home Final. It's possible the Warriors could finish on equal points to Penrith but the for-and-against equation would ensure Penrith remain in second spot at worst.
How the Panthers can finish first
Penrith will win the Minor Premiership if Melbourne topple Brisbane at Suncorp Stadium on Thursday night, AND the Panthers go on to beat the Cowboys on Saturday.
The NRL will likely take the J.J. Giltinan Shield to Brisbane on Thursday night but send it back to Sydney should the Broncos lose.
How the Panthers can finish second
Penrith's fate will be sealed if Brisbane beat Melbourne on Thursday night.
Regardless of the result of the Panthers v Cowboys game on Saturday, the Panthers would not be able to advance higher than second.
Likely Finals opponents
The Panthers will likely face the Warriors or Storm in the first week of the Finals.
Should Penrith finish first, they'll likely face Melbourne in the opening weekend of Finals. There's still a slight chance they could play Cronulla – if the Sharks win their final two games, the Storm lose to Brisbane and the Sharks bridge a 28-point for-and-against gap.
If Penrith finish second they will face the Warriors.
If Penrith finish first, they'll likely play on Friday, September 8. But a second place finish could see the match played on Saturday, September 9.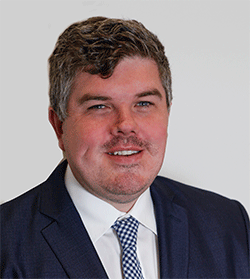 Troy Dodds is the Weekender's Managing Editor and Breaking News Reporter. He has more than 20 years experience as a journalist, working with some of Australia's leading media organisations. In 2023, he was named Editor of the Year at the Mumbrella Publish Awards.