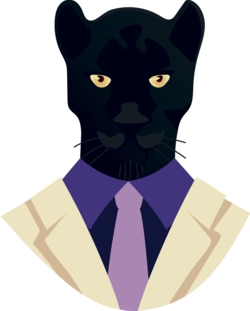 Home Final locked in
The Panthers have secured a home Final at BlueBet Stadium, and the usual ticketing fiasco is about to ensue.
As I understand it, the NRL and Ticketek have made no progress on allowing Members to purchase their own seats for the home Final. Surely the two organisations could work with Panthers to ensure their most loyal supporters are looked after.
Instead, all Members will be issued a code for a pre-sale and will have little choice over where they sit.
This isn't a Panthers issue – the NRL runs the Finals, and while Members understand they have to pay outside of their package to attend the Finals, all they want is the ability to sit around the people they've cheered the boys on with all year. Surely it's not that hard.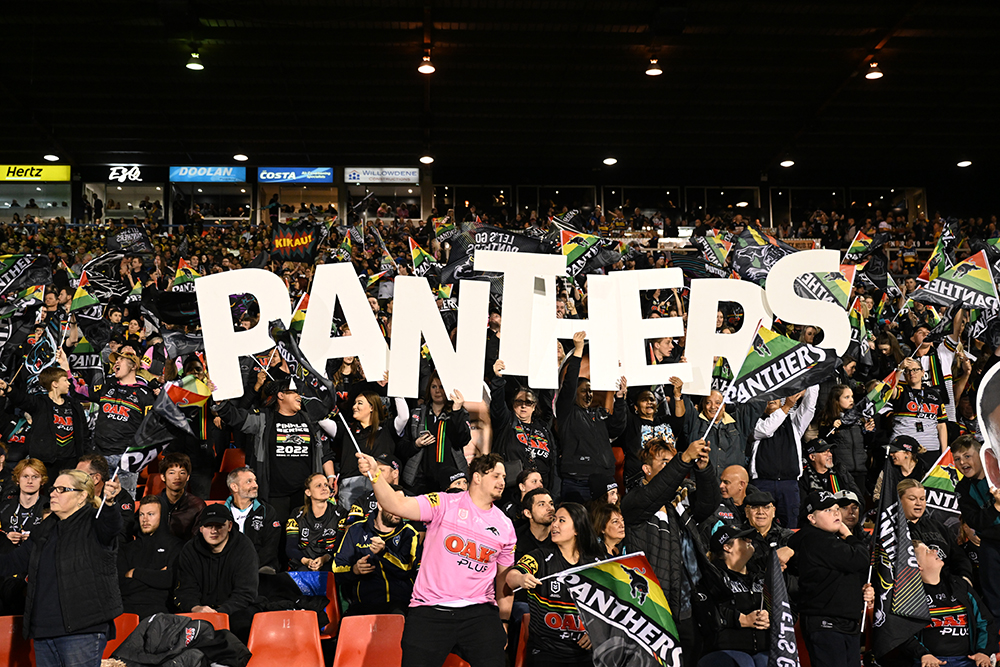 Shirts on
Make some room in the cupboard because the Panthers will soon reveal their 2023 Finals shirt, along with a new slogan for their Finals campaign. The shirt will likely be available at the match against the Cowboys in Round 27, as well as from the Panther Shop and online.
Our team, our beer
Talking of shirts, fans are able to get their hands on a rare long sleeve Panthers shirt at BlueBet Stadium for the clash against the Eels.
The shirts are free with every four Tooheys New beers purchased.
A Tooheys New mural is also being revealed at tonight's game.
Honour for Yeo
Penrith co-captain Isaah Yeo's incredible season has been recognised with a major media award.
Yeo has taken out the ABC Grandstand Rugby League Player of the Year Award with two full rounds still to play. Yeo now sits on 31 points – seven clear of Shaun Johnson – putting him in an unbeatable position.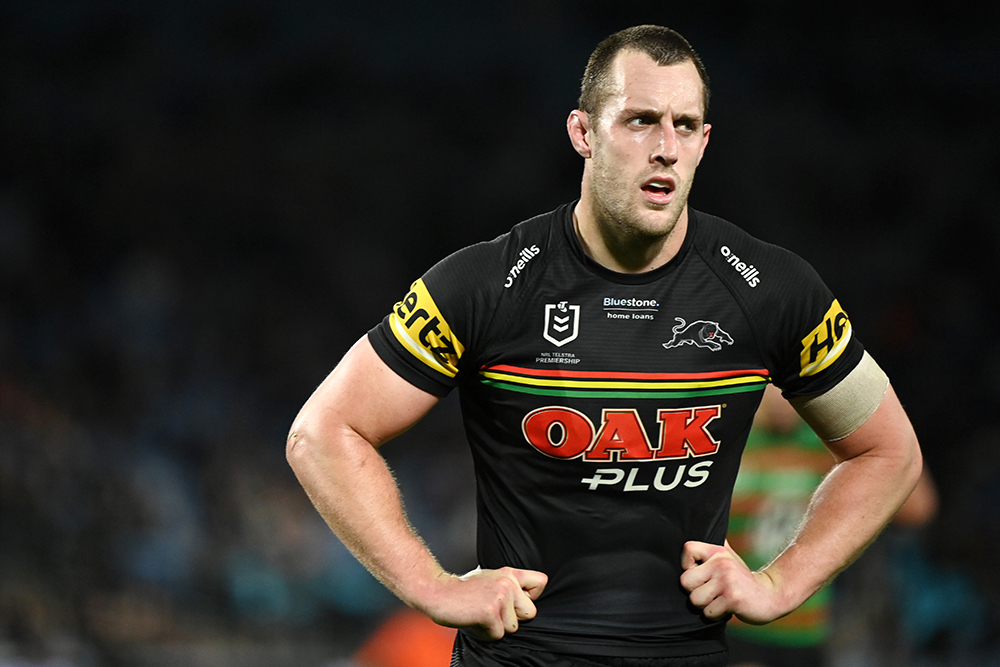 Merv on the move
The Merv Cartwright Medal is moving back to after the Grand Final this year. Penrith's end-of-season presentation night will take place on Wednesday, October 4 – three days after the season decider at Accor Stadium.
The event has moved around on the calendar a fair bit over the years, and last year was held between weeks one and two of the Finals. The venue is also changing this year – moving from the EVAN Theatre to the new Western Sydney Conference Centre.
Spotted
Panthers legend and Director Greg Alexander wearing a Sydney Roosters cap during his SEN radio show last week.
Not half bad
Former Raiders halfback Brad Schneider is poised for a return to Australia to be the latest back-up half at the Panthers.
With Jack Cogger headed to Newcastle, the Panthers are again in the market for a fill-in for Nathan Cleary during the Origin period and to cover for injuries. Schneider, who is currently playing in the UK Super League, would be superb to cover that role.
With Daine Laurie also heading back to Penrith next year, the Panthers' back-up halves combination would suddenly loom better than some clubs' first choice halves.
Member concerns
Success can often breed complacency and it would appear a review of how things operate from a Membership perspective is required at Panthers.
As the old saying goes, you can't please everyone.
But I'm receiving consistent feedback over a range of issues, relating to everything from Ultimate members feeling unappreciated and value being poor to membership packs and the timing of VIP events.
Case in point is the 2020 Members Pledge event – three years in the making yet scheduled at 2pm on a Friday on relatively short notice. That's pretty ordinary no matter which way you look at it.
A few years ago, a committee of members that reported direct to Panthers was quietly disbanded. It may be time to bring it back.
Push for Atkins
I'm told there was a push in some corners of the NRL for referee Grant Atkins to take charge of this year's Grand Final.
Origin referee Ashley Klein would be considered the favourite to take charge of the season decider on October 1, while Gerard Sutton also has big game experience.
But Atkins is considered the leader in the next generation of big match referees and some feel it's time to push the button, rather than wait for Klein to retire. However, the push is likely to be a lot quieter now after Atkins was axed from on-field duties in Round 26 over that eighth tackle try blunder in Newcastle last weekend.
Still, it's worth noting there's a push for a new era to begin as far as big games are concerned.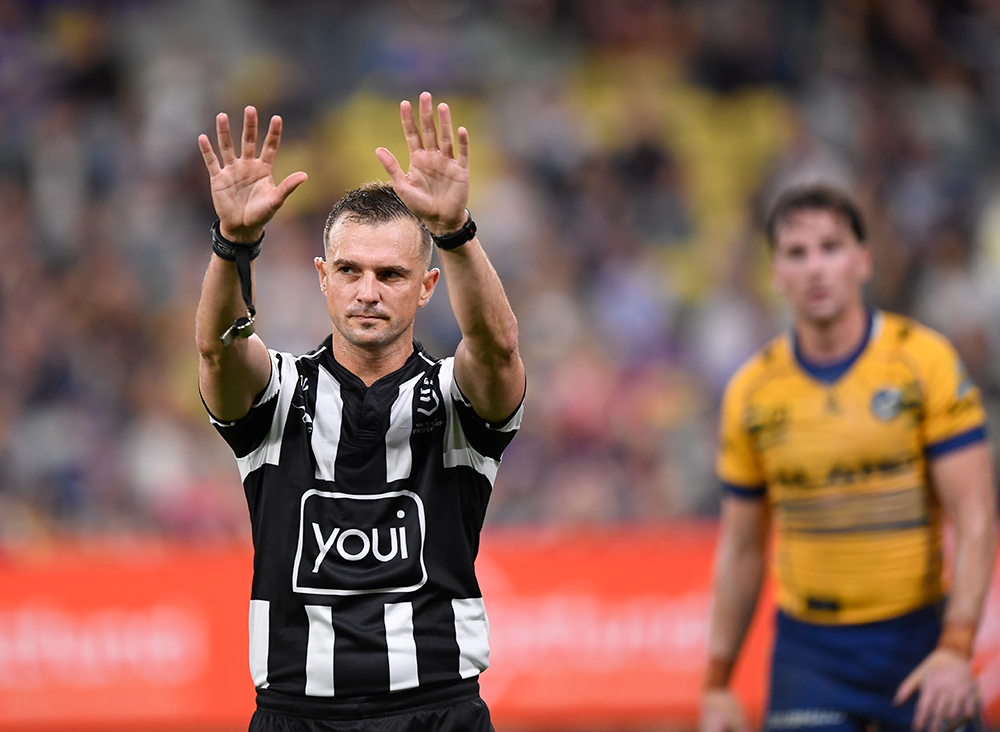 Spotted
Panthers legend Mark Geyer soaking up plenty of memories at North Sydney Oval last weekend. He was there to watch son Mav go around in the NSW Cup clash against the Bears.