Liam Martin's NRL debut in 2019 wasn't the prettiest of occasions.
It was a chilly March evening in Bathurst when the boy from Temora entered the playing field in jersey number 21 after 31-and-a-half minutes.
37 seconds into his debut game, Martin made an error and Penrith's opponents that night, the mighty Melbourne Storm, ran riot on their way to a convincing 32-2 victory.
"I think the first six NRL games I played I lost, and I was thinking to myself, 'Oh Jesus, is this what it's going to be like for the rest of my career?'," the 26-year-old said on Tuesday.
Fortunately for Martin, he was wrong… very, very wrong.
In fact, since that challenging 2019 season, where the Panthers finished outside the top eight, Martin has only lost nine games whilst playing for Penrith.
Nine.
In his debut season alone he tasted defeat 10 times.
"Fortunately, we turned it around pretty fast, so I'm very lucky to be here," Martin said.
Lucky, indeed.
Martin plays his 100th NRL game on Thursday night when the Panthers tackle old foes Parramatta at BlueBet Stadium.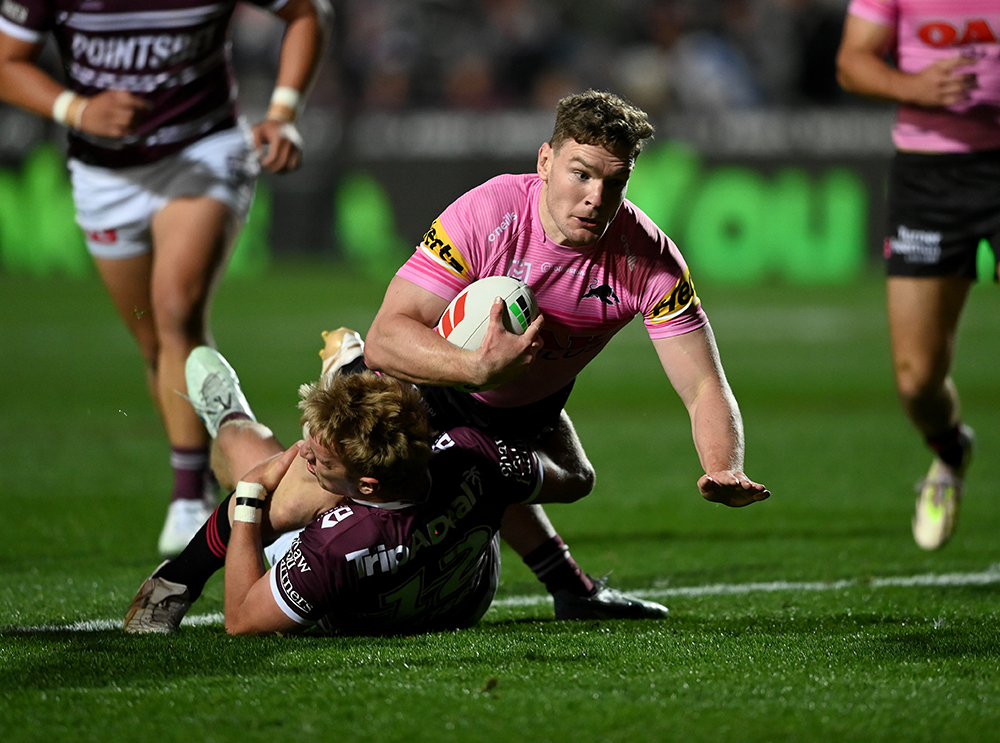 The Weekender caught up with the NSW Blues and Australian backrower in the lead up to his milestone match, reflecting on the journey he's been on since that Round 3, 2019, fixture at Carrington Park.
"It's gone so quick! It feels like yesterday that I played the first one in Bathurst and they've just flown since then," Martin said.
"I'm just grateful for everyone that's helped me along the way. I certainly wouldn't be where I am today without a lot of people. I'm just thinking about all the support I've had over the years."
Martin said his mum Maxine and his late brother Jarred are always on his mind whenever he's out on the pitch, giving it his all whether it be for Penrith, his state or his country.
"Most games I just play footy but milestones like these give you an opportunity to think about loved ones, like my mum and how much she sacrificed for me and my brother," Martin said.
"Playing for those sorts of people is the reason why you play footy."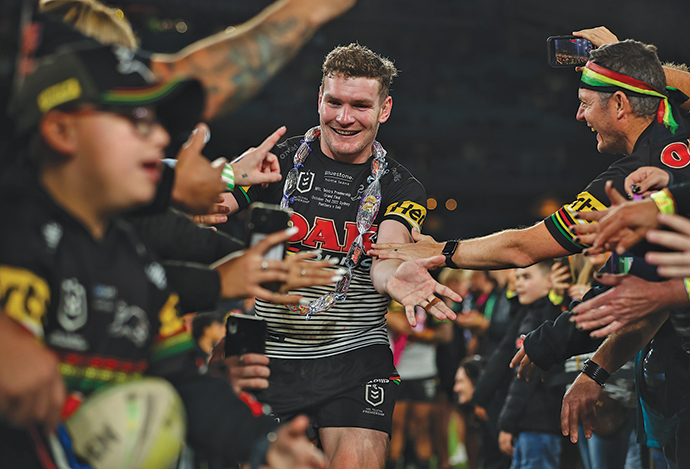 It's hard to find many players who have enjoyed a century of games quite like Liam Martin.
He's played in three Grand Finals, won two Premierships and, although they don't count towards his tally, played in nine games for NSW and won a World Cup with Australia.
"My proudest achievement so far is definitely the back-to-back premierships – that's what everyone dreams of," Martin said.
"There's a lot of players that play 200, 300 games and don't even get one. So, to have two by 100 [games] and be in contention for another is pretty incredible."
Last month, Martin re-signed with Penrith until the end of 2027, meaning his next century of games will be with his beloved Panthers. He believes his best is yet to come.
"I'm so grateful for what this club has given me so far and hopefully I can repay them with even better footy in the coming years," Martin said.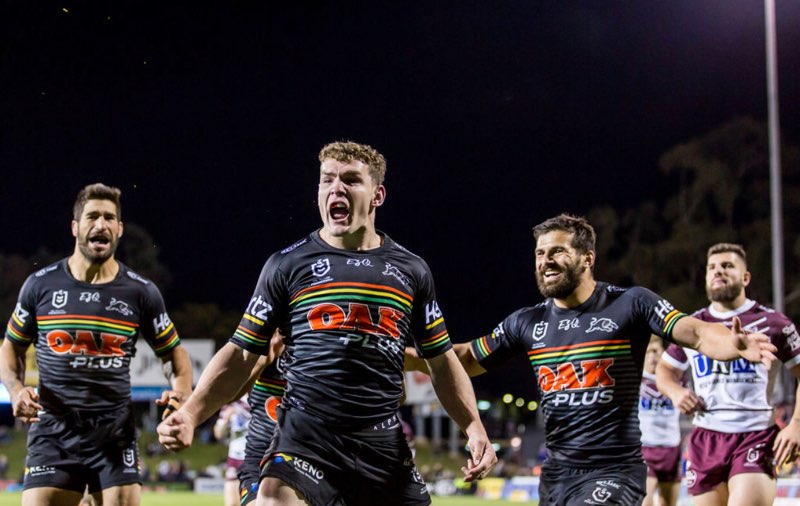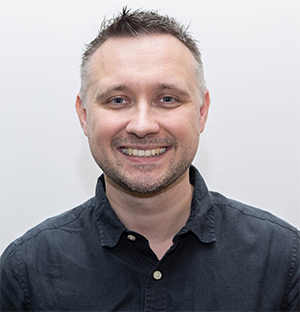 Nathan Taylor is the Weekender's Deputy Editor and Senior Sports Writer. He also compiles the weekly Chatter on the Box TV column. Nathan is an award-winning journalist, who has worked at the Weekender for a decade.