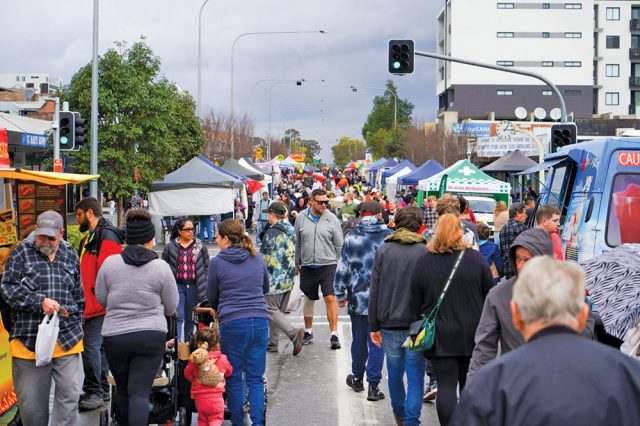 The St Marys Spring Festival is returning to Queen Street this weekend!
For almost five decades, St Marys Town Centre has been running this event, which showcases the best of St Marys.
Faye Aboghazaleh said she is excited for the community to come together and celebrate the day.
"We do things differently each year, there may be some similarities, but we have different performances and different stall holders," she said.
"We've got a town crier for the first time, that's something new that's been incorporated.
"We will also have different people and organisations be part of the parade, which will be led by the Bennett Wagon."
Between 6am and 5pm, the main street will be closed to make way for three stages, hundreds of stalls, and around 20,000 festival goers.
The event will officially begin at 10am with a speech by Penrith Mayor Tricia Hitchen.
Faye said this year's festival will see people from all walks of life work together to deliver a fun day for the entire family.
"This is what the Spring Festival is all about," she said.
"We gather to celebrate the rich diversity of who we are and what St Marys is all about: the local community, our people, the businesses along Queen Street and other vendors that also attend. We showcase different talents, dance schools and cultural groups through performances.
"When you start promoting young people in a positive light, doing great things at a community event, that's when you start breaking down barriers."
According to Faye, it's the longest festival in the area and St Marys Town Centre wants to show people that their town is "thriving".
She said they utilise the services within the area to put on an event that supports and stimulates the local economy.
"We support local business, and that's what St Marys Town Centre is all about," she said.
"We are about supporting local businesses and showcasing the different service providers we have in Queen Street, whether they're government or non-government.
"We, as the Town Centre, work collaboratively with business owners, landowners and developers."
Faye thanked the hard-working staff, volunteers, and community groups, who all play a crucial role in bringing the festival to life each year.
"We want people to come together and celebrate positivity in our small-knit community," she said.
"Let's show that western Sydney's not as bad as it seems."
The St Marys Spring Festival will run from 10am to 3pm on Saturday, September 2.
There will be road closures in place, so look out for the signs!