Meet Penrith Valley Regional Sports Centre's newest employee.
He's hardworking.
He's reliable.
He's a team player.
And he never gets tired.
Say 'hello' to Dr Dish.
Beloved by NBA and top-level basketball players from around the world, Dr Dish is the most efficient, advanced and user-friendly basketball shooting machine on the market – and now Cambridge Park is home to one.
Penrith Valley Regional Sports Centre (PVRSC) landed Dr Dish earlier this month after a successful grant application through the Federal Government's Stronger Communities Programme, and he's already a "huge hit" with the locals.
"With Dr Dish, you can get 1000 shots up in an hour and you can't get that from regular training unless you've got a whole bunch of people rebounding for you," PVRSC General Manager, Luke Hepburn said.
For the affordable price of $10 per 30 minutes, basketballers – or anyone for that matter – can work on their shooting technique with Dr Dish, to ultimately get better.
It's the only one in Penrith, and most likely western Sydney, of its kind.
"Ours is the CT model, which tracks all of your shots," Hepburn explained.
"The user logs in with their mobile phone number and it records everything you do – every shot, every drill.
"We've got a group of kids using it at the moment and they're working on their three-point shots. I believe it creates better shooters through a fun, competitive environment."
But it isn't just the local basketball community obsessed with Dr Dish, some of the best NBA players on the planet have been acquainted with one too. Dallas Mavericks superstar Luka Doncic is a huge fan of his.
"When thinking of the best ways to train in the off-season I immediately wanted a Dr Dish at my home in Slovenia… I use it nearly every day," he said.
"It's the best machine I've ever used and I'm getting up more reps than ever without leaving home."
Hepburn is hoping some of Penrith's best basketballers take advantage of having the doctor in the house.
"We're going to let all of our senior players, who make it to the Youth League level and above, use Dr Dish free of charge during the day," he said.
"That's our reward to them for making it to that level, and we want to keep it as accessible as possible."
Dr Dish is now available to hire Monday to Friday at PVRSC. To book your appointment with the doctor, call 4731 3222.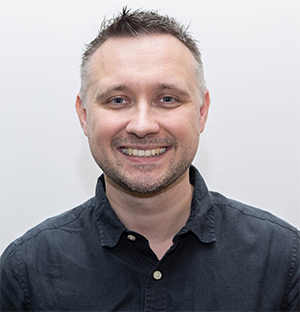 Nathan Taylor is the Weekender's Deputy Editor and Senior Sports Writer. He also compiles the weekly Chatter on the Box TV column. Nathan is an award-winning journalist, who has worked at the Weekender for a decade.