As far as I'm concerned, there are few things better than being a tourist in your own city. Within an hour's travel, there are endless options for day trips and staycations – but one of the best might be closer than you think.
Leura is undeniably one of the prettiest areas in the Blue Mountains, complete with picturesque streetscapes, heritage buildings and breathtaking views. When I finally got the opportunity to visit for an overdue long weekend, I was lucky enough to stay at Leisure Inn Spires.
Set on three acres of beautifully landscaped grounds, Leisure Inn Spires has options for every combination of travellers, with studio rooms, as well as self-contained, one- and two-bedroom apartments.
Upon entering my room, I was immediately surprised by how spacious it was. It had all of the basics, including a full kitchen and bathroom with a bathtub, as well as a private balcony with beautiful views. But, its main asset was the location.
Conveniently placed at the top of Leura Mall, right across the road from the train station, Leisure Inn Spires is surrounded by endless boutique stores and dining options, all within walking distance. On my first day there, I was able to cover the entire street, with highlights including lunch at Lily's Pad Café and a delicious hot chocolate from Josophan's Fine Chocolates.
Those who've grown to love their newest location in Mulgoa will also be happy to know that The Bunker's Leura location is directly across from Leisure Inn Spires. A quaint and homely venue which comes to life as the day goes on, The Bunker is the perfect solution to an enjoyable and convenient meal at any time. During my stay, I was able to enjoy a delicious breakfast there, and it proved to be the perfect way to start my morning.
The best part, however, of taking a few days to yourself, is that you get the chance to properly explore. Luckily, Leisure Inn Spires is the perfect base for all things Blue Mountains.
Instead of driving, I opted to let the Blue Mountains Explorer Bus do all the work for me on my second day. With an explorer bus pass, travellers are able to hop on and hop off at any of the 37 stops, at any time of day.
Conveniently, I was able to get on right across the road from my accommodation to take my first trip of the day, heading to Katoomba, and then Echo Point lookout.
One of the most famous lookouts in the Blue Mountains, Echo Point lookout has panoramic views of the Jamison Valley and the iconic Three Sisters, and is also the gateway to many great walks. I, however, was much more interested in the food.
The Lookout Echo Point is Katoomba's hidden gem, boasting great food and drinks with incredible views. With a few different venues inside, you'll find almost anything you can think of to order, all served swiftly and with a smile.
After heading back to the apartment briefly, I moved on to my next journey to one of the Blue Mountains' most popular tourist attractions – Scenic World.
Scenic World is home to countless unique experiences that can't be found anywhere else on the planet, including the world's steepest railway, and the southern hemisphere's steepest aerial cable car. But, when the opportunity came about to take part in their newest insane experience, I couldn't turn it down.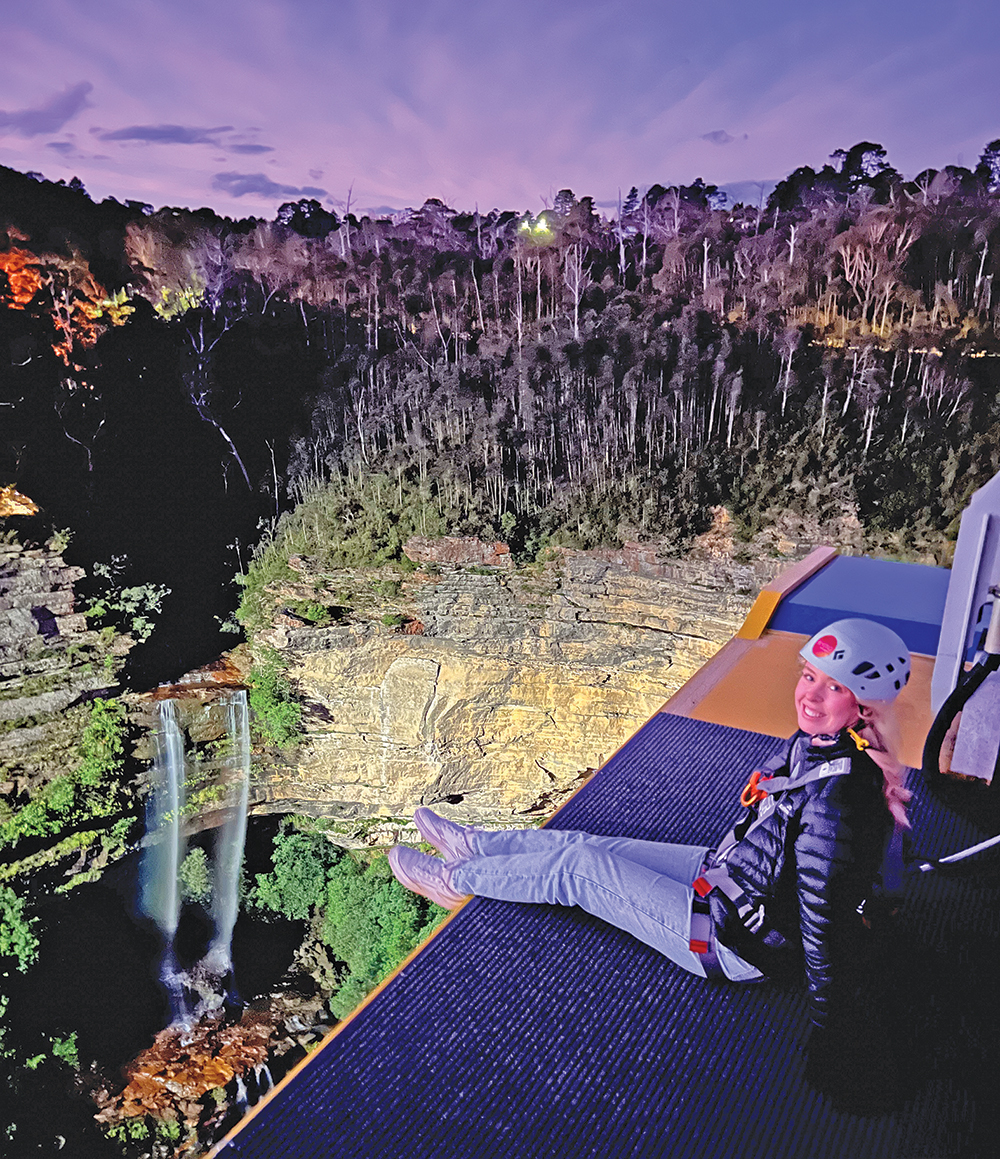 Now, I feel I need to start this off by clarifying that I am not great with heights, so the idea of standing 270m above the canopy of the Jamison Valley on Beyond Skyway was more than a little bit terrifying.
Thankfully, my fears were met with understanding from the friendly and attentive staff members, who ensured my harness was secure, and my hair was still photo ready.
The rooftop cable car experience is a world first, which sees participants soaking up the unimpeded, 360-degree view atop the iconic Scenic Skyway.
Although the wind on the night meant my nerves were never completely at bay, the experience was truly unlike anything I'd ever done before.
With all of this in mind, next time the opportunity arises for a weekend away, consider that one of the best getaways might be right on your doorstep.
Visit www.leisureinnspires.com.au.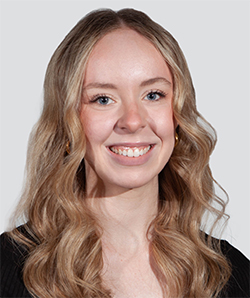 Cassidy Pearce is a news and entertainment journalist with The Western Weekender. A graduate of the University of Technology Sydney, she has previously worked with Good Morning Macarthur and joined the Weekender in 2022.