A fundraiser has been set up to try and support the family of a nine-year-old, who lost her battle with brain cancer.
Nicola Smith – affectionately known as Poppet – was a Llandilo local who was diagnosed with a brain tumour 12 months ago.
After chemotherapy and radiotherapy, she was told the tumour was slowly shrinking but, in late June, her family received the devastating news that it was growing again.
Nicola was moved into the care of Bear Cottage, the only children's hospice in NSW, where she spent her last few weeks of life.
Kathy Howard – a friend of the family – said she became friends with Nicola's mum through Henry Fulton Public School, where their kids both attended.
"You often become friends with other mums because you've got something in common," she told the Weekender.
"Our boys became friends and Nicola is just this very friendly, chatty, little girl, so when her brother would come over to our place she wanted to come as well.
"She would hang out with us a lot, so it was just heart breaking when her mum told me she was sick."
Last month, Howard set up a GoFundMe to try and ease the Smith family's financial stress.
She said she felt helpless after hearing the news and wanted to do something.
"She (Nicola) was constantly sick with headaches and vomiting," Howard said.
"Unfortunately, the treatment wasn't as successful as they had hoped.
"The tumour had come back… she was in hospital in July and that's when they said, you've only got about a month left with us."
Howard recalled how the Smith family had made the most of every opportunity to ensure the rest of her life was the best it could be.
She said Make a Wish took Nicola to the Christmas Lights Spectacular at the Hunter Valley and Llandilo Fire Brigade even named a fire truck in her honour.
Her family stayed by her side at Bear Cottage in Manly, until she peacefully passed away in the early hours of Monday morning.
Howard said she had been to visit Nicola and, even though they are doing an amazing job of creating a homey environment for sick kids, it was heart breaking to see her decline.
She is encouraging people to donate and show their support to this local family as they are faced with planning their daughter's funeral and memorial.
"This family needs your support," she said.
"We might not be able to take away the emotional pain but at least we might be able to take away some of the financial burden."
To donate, visit www.gofundme.com/f/our-beautiful-nicola-smith.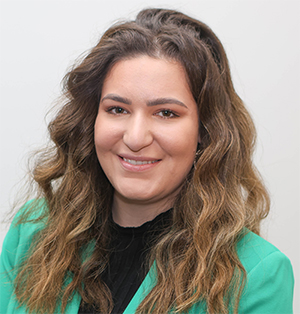 Formerly with the ABC, Makayla is a graduate of Western Sydney University. She covers a variety of news topics for the Weekender, including courts.