Two icons of the Australian entertainment sphere, Normie Rowe and Denise Drysdale, are thick as thieves, with Drysdale having attended Rowe's wedding just a few weeks ago. But, according to Drysdale, their relationship goes back to when they were teenagers.
"We know each other from the '60s, when 'Kommotion' was around, and Norm was singing, and we were doing 'The Go!! Show' and things like that, so we've known each other for ages," she told the Weekender.
With music always the thing that connected them most, doing a tour together seemed like an obvious choice for the duo, even after so many years.
"I'm up at the Gold Coast and so is he, so we've been seeing each other a little bit, and he said, 'What about doing some shows?', and I went, 'Yeah, fabulous! That's wonderful!'," Drysdale said.
Although she noted they've done a few shows together before, a full tour is a whole new ballpark for the television veterans, with Drysdale assuring it won't ruin the friendship.
"When he went into the Army, we did some shows down where he was doing his training at Puckapunyal," she said.
"We've done a few shows over the years, but not as many as now, concentrated."
With several shows of 'The Two Of Us' now under their belts from previous dates held all over Australia, Drysdale said she couldn't be happier to be back on stage and in her element.
"There's nothing like a live audience, and I've got a couple of gags at the top of the show, so as soon as they laugh, I'm happy!" she said.
Part of the reason for the excitement around the tour is because the two have promised not to take it all too seriously.
"We're too old to be intense, it's just relaxed and about having a bit of fun," she said.
As for what the show's all about, Drysdale said she's looking forward to people coming along to Panthers and having a good time as they get the most of their hits, charm, skills, and a few surprises.
"Normie's singing better than ever. The more you work the better you get, and the two of us have been working," she said.
"It's just some fun, laughs, impersonations – just a good night out!"
With Drysdale now considered a legend of television, having appeared on just about every Aussie series since the '60s, including a regular co-hosting gig on 'Studio 10', and Rowe's biggest hits well and truly standing the test of time, Drysdale assures the show isn't just for those who have been there from the beginning.
"Young ones come and they enjoy it as well – there's no age limit!" she said.
'The Two Of Us' starring Normie Rowe and Denise Drysdale will be on at the EVAN Theatre on Sunday, August 20 at 2pm. Tickets are $53.05. For more information or to book, visit penrith.panthers.com.au.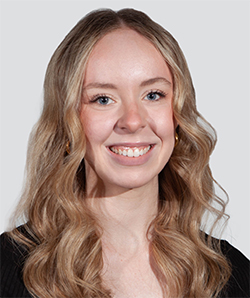 Cassidy Pearce is a news and entertainment journalist with The Western Weekender. A graduate of the University of Technology Sydney, she has previously worked with Good Morning Macarthur and joined the Weekender in 2022.