For the first time ever, Sydney Dance Company is leaving the big city to grace the stage of Sydney Coliseum Theatre at West HQ.
According to Sydney Dance Company Artistic Director, Rafael Bonachela, the performance at Sydney Coliseum Theatre has been a "long time coming", having been in the works since 2020.
"A new, amazing, incredible theatre has been built, and you don't know how happy that makes me – more theatres should be built in Australia!" he said.
"For us to have this incredibly well-equipped, brand-new theatre around the corner from where we work is so incredible."
For their western Sydney debut, Bonachela has decided on a unique double-bill of two smash hit works, giving new audiences the best possible taster of what Sydney Dance Company can do.
"We wanted to do something special because it's been such an interrupted journey to finally performing at West HQ," he said.
"This will be the first time that those two works will be performed together, and the next time the program will be performed is in Germany, so West HQ will be getting the international premiere."
First, 'Impermanence' sees Bonachela join forces with contemporary composer Bryce Dessner of iconic American rock band The National.
The work, which was supposed to premiere in March of 2020, draws influence from the Notre-Dame Cathedral fire, bushfires in Australia, and the global pandemic to display the juxtaposition of devastation and beauty through classical contemporary dance.
"It's a work that's very charged with emotion, with everything that's been happening in the last three years," he said.
Then, audiences will be in for a treat with 'Forever & Ever' – a boundary pushing work by Antony Hamilton, set to a score by The Presets' Julian Hamilton, which Bonachela said will make you "feel like you're clubbing".
It's because of this contrast that he assures there will be something for everyone.
"Because there's two very different works, with two different styles of movement to very different music, even if you're interested in music, or if you're interested in dance, or even fashion and popular culture, or they love The National, there's so many ways of entering the work," he said.
"I believe that dance speaks to everyone, no matter where you're from, no matter what language you speak, we all understand dance, we can all look at people dancing and connect with it."
Despite this, Bonachela said he understands audiences wanting to choose a favourite – in fact, it's encouraged.
"I've always liked that, as a choreographer and as an artistic director, that audiences will say, 'Oh, I loved the third one', or 'I loved the second one'. Everyone has a favourite piece of the evening, and that's, for me, a job well done," he said.
"If everyone loved the same piece, I'd be worried!"
Sydney Dance Company's 'Impermanence' and 'Forever & Ever' will be on at Sydney Coliseum Theatre on Saturday, August 26 at 7.30pm. Tickets start at $65. For more information or to book, visit sydneycoliseum.com.au.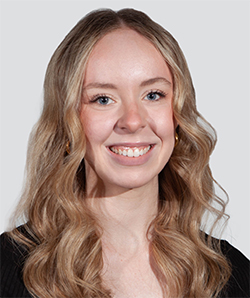 Cassidy Pearce is a news and entertainment journalist with The Western Weekender. A graduate of the University of Technology Sydney, she has previously worked with Good Morning Macarthur and joined the Weekender in 2022.