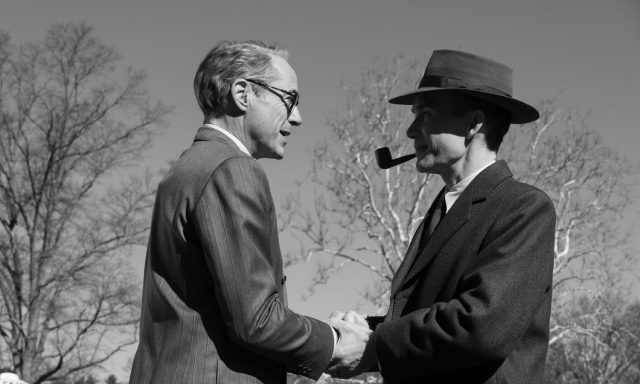 Verdict: 3.5/5
At three hours in length, there is a risk that the run time of Christopher Nolan's epic 'Oppenheimer' could overshadow the qualities of the film.
And while there is an argument that you could shave a good 20 to 30 minutes off the movie, there's no doubt that the film delivers an insightful, smart and engaging look into the life of the "father" of the atomic bomb.
If you think you're going to see explosive scenes recreating the bombing of Hiroshima and Nagasaki in 1945, you'd be mistaken. Nolan opts to focus on the personal reactions of the Americans, like Robert Oppenheimer (Cillian Murphy), to portray the impact of the bombings and the lives lost.
It is a common theme through the film: focus on reactions, faces, personalities. This story is told through expression, and it is delivered exceptionally well – especially when it comes to vibrant close-ups.
And it is not just Oppenheimer himself who earns the focus here. We see his wife Kitty (Emily Blunt), and the difference she could have made – if only someone had listened to her. Her reactions, particularly when it comes to being delivered covert lines like "bring the sheets in", are meaningful and have plenty of impact.
You're not going to get a bright and happy experience with 'Oppenheimer'. This is a tough watch at times, but it's an interesting story that will be a winner with war history buffs, for sure.
It's not a movie I'd necessarily re-visit, and I found it a little jumpy at times in terms of timeline, but I'm glad I saw it.
See this movie at Hoyts Penrith.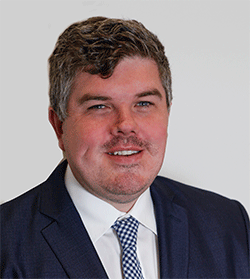 Troy Dodds is the Weekender's Managing Editor and Breaking News Reporter. He has more than 20 years experience as a journalist, working with some of Australia's leading media organisations. In 2023, he was named Editor of the Year at the Mumbrella Publish Awards.