Without anyone at home aging me, it had been more than 20 years since my best mate and I visited the Snowy Mountains of New South Wales on Year 8 school camp.
So when the opportunity presented itself recently to visit the snow again, I couldn't think of a better person to drag along.
My mate and I set off on our Snowy Mountains adventure on Friday morning, arriving in picturesque Jindabyne by mid-afternoon.
We had accommodation booked for two nights at the NRMA Jindabyne Holiday Park, a popular place to stay for travellers looking for a unique, friendly and central location on the shores of Lake Jindabyne.
While there are plenty of cabins and places to park your caravan or pitch a tent on site, my mate and I were treated to a little bit of luxury – staying in one of the park's two 'glamtainers'.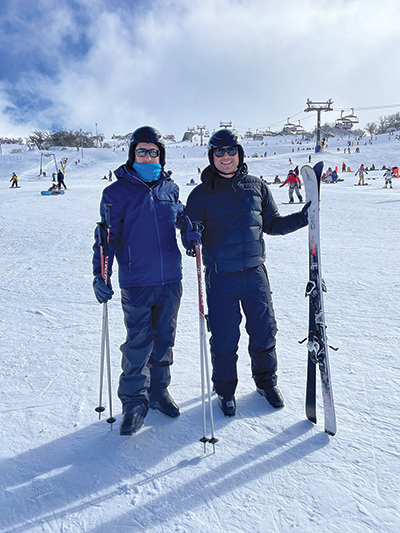 The cleverly converted shipping containers offer a premium glamping experience with hotel-style luxuries and contemporary interiors.
The glamtainers are hugely popular with guests who are looking for a higher-end, more comfortable camping experience, and those new to camping who are trialling the idea of an outdoors holiday with family and friends.
Built by Melbourne-based company GlamXperience, glamtainers start life as working shipping containers before being converted into spacious, stylish accommodation.
The seven-metre extendable glamtainers are open-plan with both heating and air-conditioning to suit all seasons. Our glamtainer was kitted out with a comfortable queen bed, two single beds in a separate room, kitchenette, living area, bathroom and outdoor dining areas overlooking the pristine lake below.
Not only was the accommodation right up our alley in terms of comfort and style, but the holiday park itself was situated in an unbelievable location with shops, restaurants, pubs and ski rental all within walking distance of the property.
Following a delicious dinner at the iconic The Banjo Paterson Inn in Jindabyne, my mate and I retreated to our glamtainer for an early night before our big day up the mountain the following morning.
After eating a scrumptious bacon and egg roll at the Jindabyne F2 café for breakfast, we were ready to make our way to Mount Kosciuszko National Park for a day of fun and adventure at Perisher Ski Resort.
Instead of driving in unpredictable conditions and having to worry about fitting snow chains due to icy roads, we decided to hop on the hugely convenient and popular Skitube, which has been taking snow lovers up to Perisher Valley since the late 1980s.
The Skitube station at Bullocks Flat is located about a 20-minute drive from Jindabyne and includes ample free parking. The Skitube runs regularly throughout the day and evening and is very spacious to allow people to cart along their ski and snowboard gear.
Once we arrived at Perisher, which was about a 15-minute journey through a tunnel, we hopped off the train and made our way to the Snowsports Hire Centre where we got fitted for our snow gear and collected our skis, helmets and boots.
There, we met up with Ursina, an experienced ski instructor from Switzerland, who was about to spend the next two hours with us (lucky her) on Perisher's busy slopes.
It was my first time skiing, and our private lesson with Ursina couldn't have gone any better. Not only did I learn to ski unassisted by the end of it, but I only slipped over once – a huge win for anyone that knows my track record doing snow sports.
After we said goodbye to our very helpful and patient instructor, it was time for my mate and I to have a go on our own. Our lift tickets allowed us to ride all the ski lifts open that day, but we opted to stick to the beginner slope as that's where I felt most comfortable.
If you've never visited Perisher or haven't been in a very long time like us, it remains the best ski resort in the Snowy Mountains, in my opinion.
While it can get extremely busy during the school holiday period in particular, it truly has something for everyone – kids, adults, beginners, experts.
I'd definitely recommend planning your next snow trip well in advance, visit Perisher's handy website where you can pre-book everything ahead of time – it'll save you the stress and will allow you to enjoy your short time at the snow even more.
And my last tip… if you love a good hot chocolate to warm you up, you must pay a visit to the famous The Man from Snowy River Hotel in Perisher, where you'll find the tastiest hot chocolate and Baileys ever!
To book a Glamtainer in Jindabyne, call 1800 766 133 or visit nrmaparksandresorts.com.au.
To book your snow adventure at Perisher Ski Resort, visit perisher.com.au.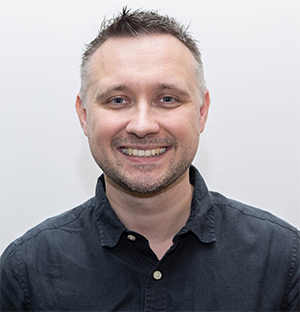 Nathan Taylor is the Weekender's Deputy Editor and Senior Sports Writer. He also compiles the weekly Chatter on the Box TV column. Nathan is an award-winning journalist, who has worked at the Weekender for a decade.