Panthers centre Izack Tago was already having a solid third season in the NRL, but a recent conversation with superstar halfback Nathan Cleary has seen the 21-year-old's game go up a couple of notches.
Tago's performances during the Origin period were mouthwatering to watch, with the talented St Marys junior scoring doubles in three out of the past four games.
Some of his barnstorming tries have left opposing players dazed and confused, and he was even in the mix to play for New South Wales in Origin III.
Speaking with the Weekender today, Tago said it was his duty as a first grader to step up in the absence of so many of his representative teammates.
"I feel like when the Origin boys go away, there's an onus for everyone to step up. There's a lot of big shoes to fill, so everyone must carry some extra weight," he said.
"I just felt like it was a great opportunity to try and lead in that department – that feels funny to say because I'm one of the youngest in the team.
"Overall, it's just good to be out there and play my footy."
Despite being just 45 games into his NRL career, Tago was the most experienced player on his edge during Penrith's recent Origin-affected run. He said it was a chat with his injured co-captain that made him realise that.
"Switching to the right side, I spoke to Clez (Cleary) one week there and we were saying how I had the most games on the edge at the time, which is pretty weird because I thought I'm one of the younger boys in the team," Tago said.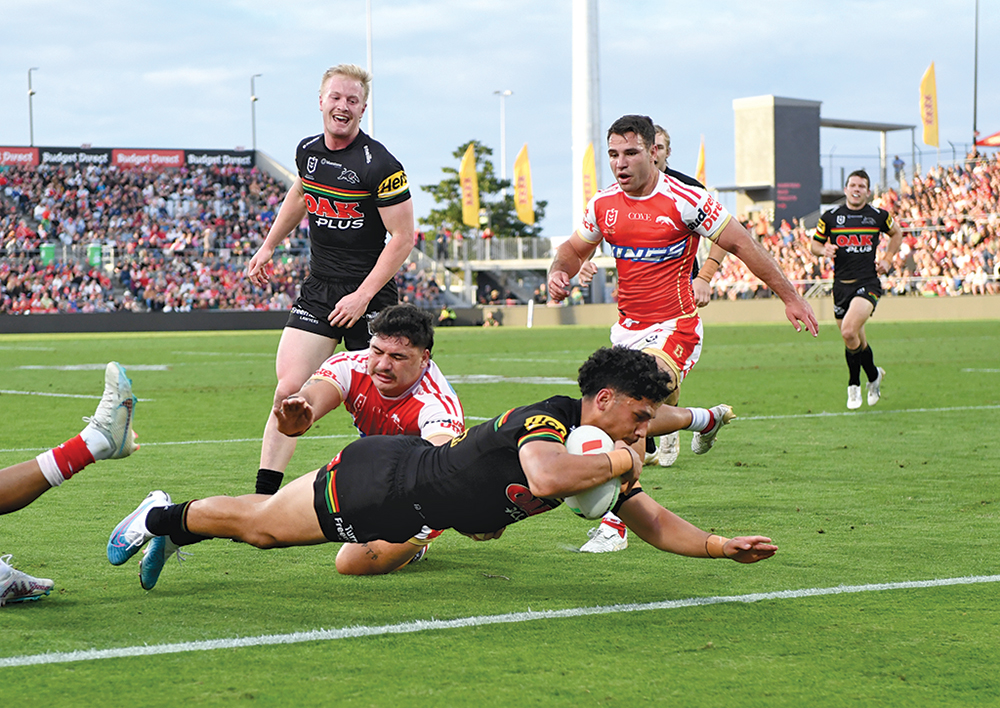 "After that chat, I just thought I could bring that experience – that little that I have – to the table and just try my best to do that."
Tago was so impressive that he even had experts and fans calling for his selection in Origin dead rubber. In-fact Blues advisor and Panthers legend Greg Alexander said on 'NRL 360' that Tago was an "option" for the vacant centre position that ultimately went to Newcastle's Bradman Best.
Despite his name being tossed up, Tago said his focus was with the Panthers and doing his best for them.
"I wasn't really focused on Origin, I was just focusing on playing my own footy," he said.
"I came back from the pec injury just before the first Origin, so I didn't have any games under my belt. I was just focused on building my footy back up and staying at a high level consistently."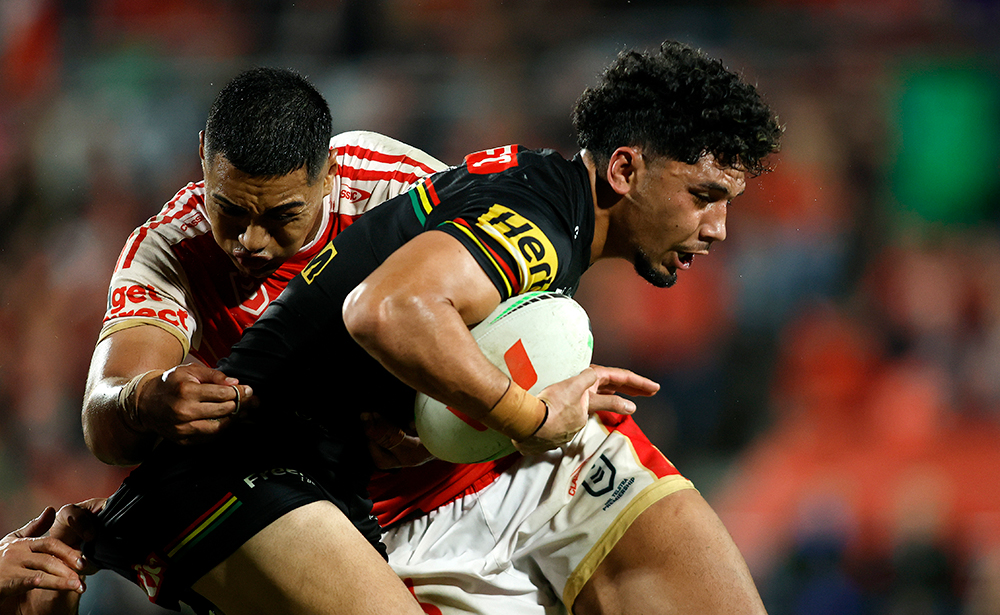 Tago will look to continue his good run of form heading into the Finals when he lines up this Sunday afternoon against the battling Bulldogs.
Cameron Ciraldo's men have been one of the big disappointments in 2023 due to injury and lack of depth. Tago said he's looking forward to reuniting with some of ex-teammates and coaches.
"Just seeing the boys again and coming up against them should be fun," he said.
"They all know our systems pretty well, so I'm assuming they'll have an interesting game plan to expose whatever holes they might think they can expose."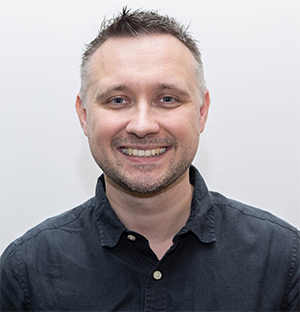 Nathan Taylor is the Weekender's Deputy Editor and Senior Sports Writer. He also compiles the weekly Chatter on the Box TV column. Nathan is an award-winning journalist, who has worked at the Weekender for a decade.