When you think of sport in Penrith in the 1970s you most likely think of the Panthers in their early years, or the football boom that would eventually see Penrith City SC enter the National Soccer League in the 1980s.
But water polo emerged as an extremely popular sport in the area in the 1970s.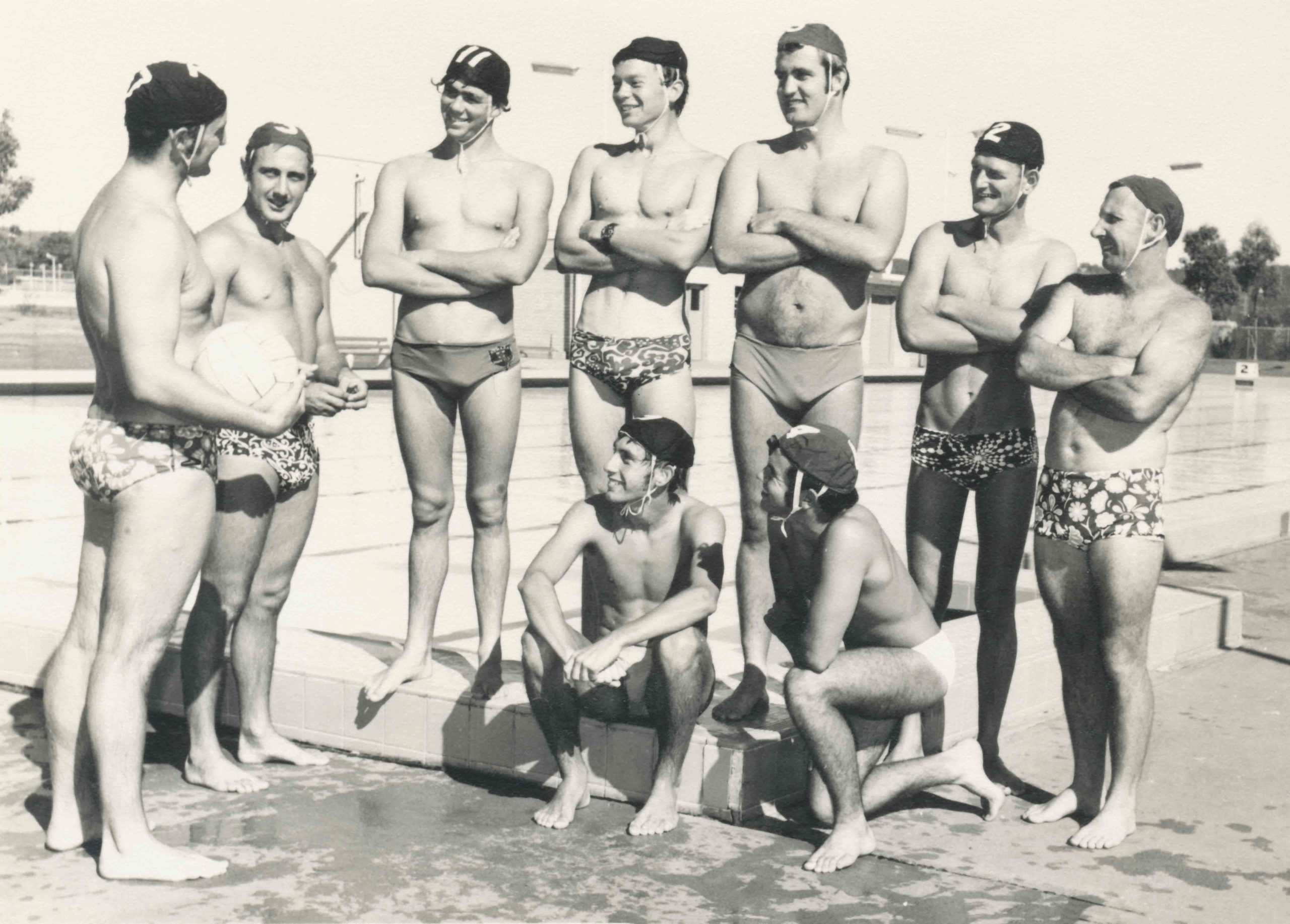 The photo above shows Penrith's water polo team in 1978 at Penrith Pool.
From left, the photo shows team members Ken Havard, Ian Boguley, Ross Selleek, Chris Duncan, Warrick Copeland and Larry Anderson,  John Murray, Stephen Rosier and Naville Turnbull in the front.
By 1978 water polo was well established in Penrith.
The below photo was taken five years earlier, at the Penrith Water Polo presentation night in 1973.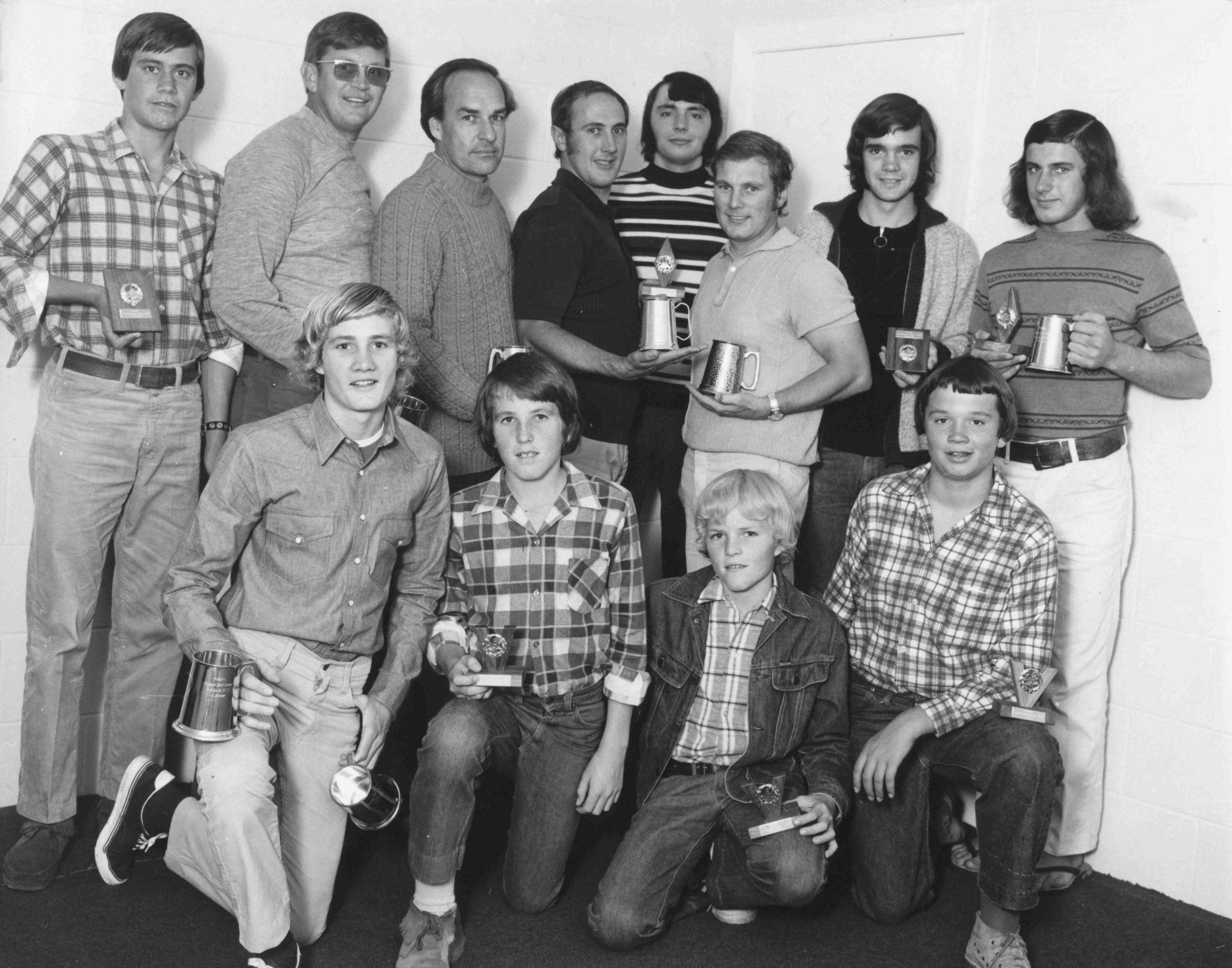 The photo shows members of the team with awards and cups celebrating the year.
Not everyone in the photo is known but Ken Havord, Ron Carney and Steve Rosier are featured.
Havord, Carney and Rosier also feature in this 1972 photo from a presentation night, which also includes Ron Carney, Paul Barden, Greg Bruce and Bruce Dingwall.d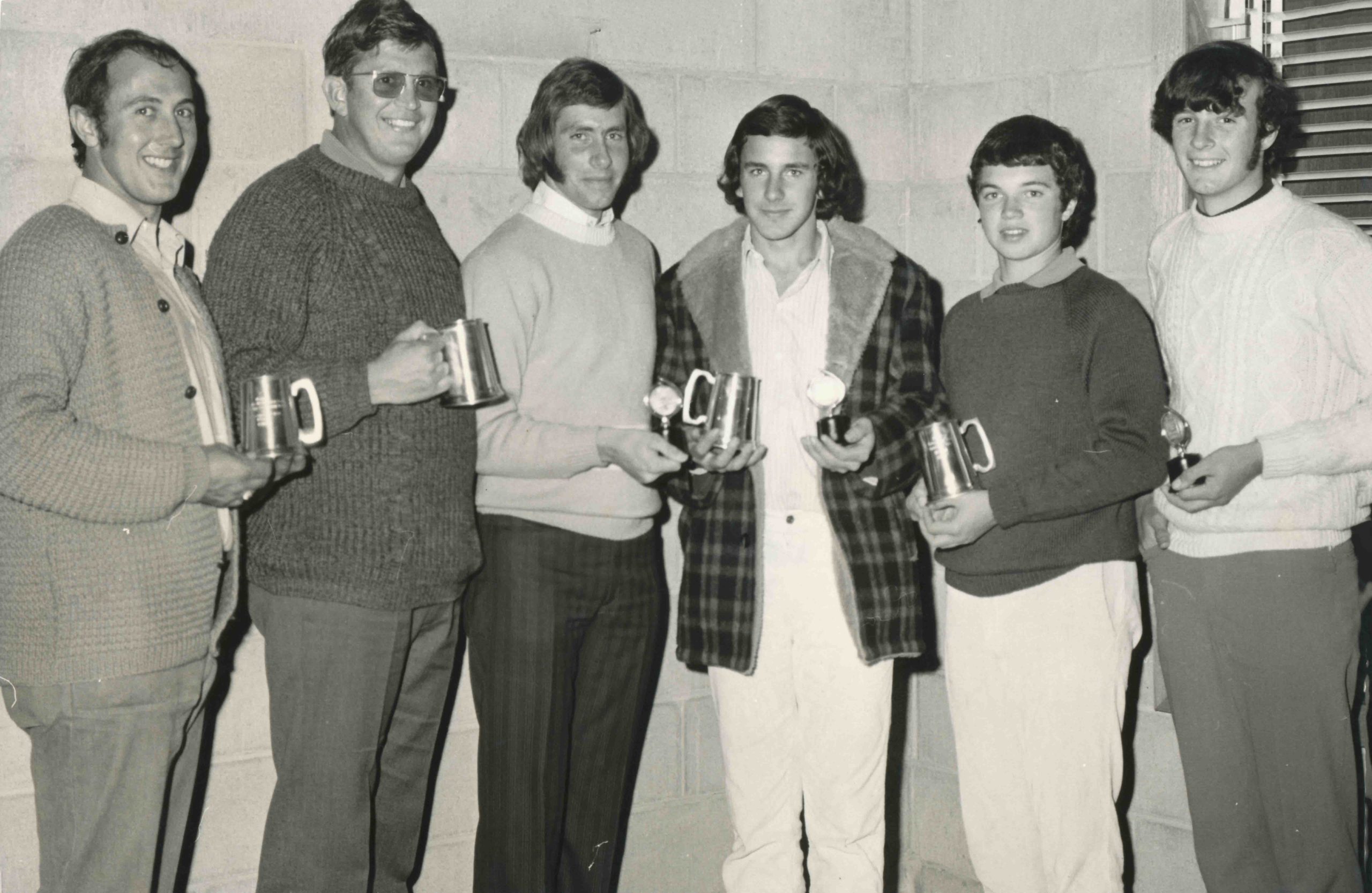 Water polo clubs still exist today, but not quite at the popularity levels they were in the 1970s.