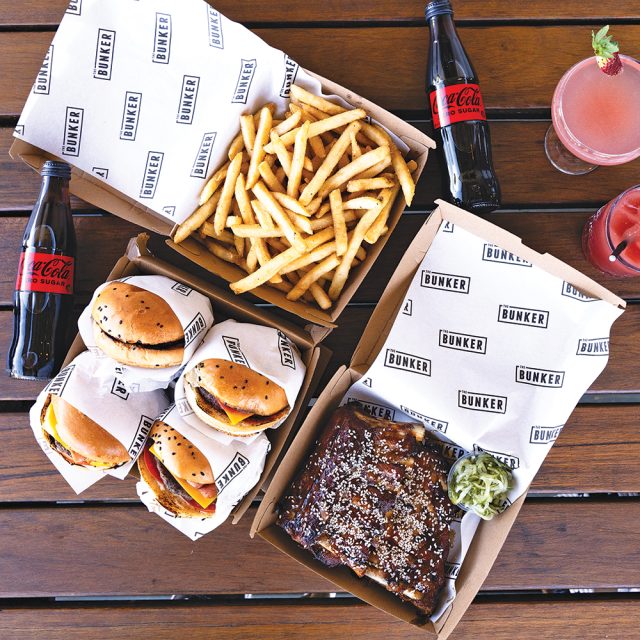 Everything you know and love about The Bunker will soon be available straight to your door, so you can get the amazing Bunker experience at home.
This Monday, July 31, The Bunker will be launching their new online ordering system via their website – thebunker.au.
Available seven days a week, they are promising to go where Uber Eats won't!
A café, bar and restaurant all rolled into one, The Bunker truly has it all.
You can pick up your Bunker favourites like coffee, alcohol, brunch and dinner all day, every day or you can have them delivered to you at home from 6pm to 9pm Friday through to Sunday.
The best part is: The Bunker won't charge any service or delivery charges, which means FREE delivery!
With The Bunker located in Springwood, Leura and now Mulgoa, you can enjoy The Bunker at home no matter where you live across the local area – from Warragamba to Penrith and right up to Katoomba.
To celebrate the launch of The Bunker's delivery service, for a limited time, grab their Family Dinner Delivery pack for $99, which includes two kids cheeseburgers, two beef burgers, one rack of Asian style ribs with house fries, two soft drinks and two cocktails.
But that's not all!
To mark the launch of The Bunker's takeaway service, for a limited time, nab their Brunch Special for just $10, which includes a delicious bacon and egg roll plus a small coffee – exclusive to takeaways only!
With so much happening at The Bunker, the popular venue maintains their mission statement is consistent – to combine a team of talented and driven people with locally sourced produce to deliver a casual dining experience at a consistently high standard.
So, whether you want to dine in, order takeaway or have your Bunker favourites delivered to your door – you can trust The Bunker will live up to the incredible standard they are renowned for.
To start ordering, visit The Bunker's website at thebunker.au or keep an eye on their social media channels for more information.
It all begins this Monday, July 31 at The Bunker!