Places are filling up fast to be part of Western Sydney Whitewater Club's first-ever Slay Squad.
With paddling such a big part of the local community, the Slay Squad is an initiative designed to introduce and support 10-14-year-old girls to the wonderful world of canoe slalom.
While Leonay's own Jessica Fox is the poster girl for the sport in Australia and internationally, her journey to super stardom started right here on the rapids of Penrith.
Western Sydney Whitewater Club coach Emmie Barratt said the Slay Squad program, which will run in Terms 3 and 4, is a first of its kind.
"We've held Come & Try Days in the past but this is a little bit different as the goal is to get girls fast-tracked into the sport," she said.
"Traditionally, there's been low numbers of girls in canoe slalom, so having a girls-only squad might help empower them to stick at something that's difficult, but with a bunch of other girls as well."
Not only will the 10-strong group of girls have fun, get strong and learn plenty of new skills, but they'll also have the opportunity to become friends, which is always a good thing.
"We're aiming it at girls who have may have seen Jess [Fox] on TV and thought slalom was really cool, or perhaps girls who have had experience at other sports but want to try something different," Barratt said.
"Overall, we do want it to be primarily about connectedness… I would really love to see a group of girls come together and build friendships, as well as learn new skills, and see where that takes them."
Places in the Slay Squad will be 100 per cent funded by Paddle Australia, which includes complementary tuition and camp fees, boat and gear loan, from now until 2024.
"We are passionate about empowering girls to do hard things, so that the next generation of Jess Fox kick-butt paddlers can emerge," Barratt said.
"The goal: By summer 2024, our Slay Squad will be ready to progress their slalom skills by learning basic whitewater skills. Once paddlers have completed the program the Slay Squad will graduate into our Western Sydney Whitewater Club Slalom Academy where individuals will continue to hone skills and confidence on the water.
"All while having the friendship and support of their fellow club paddlers and coaches, being part of a greater community network."
The Slay Squad will meet up to three times a week after school and on weekends. It all kicks off on Monday, July 24.
For more information about the Slay Squad, visit westernsydneywhitewater.club/slay.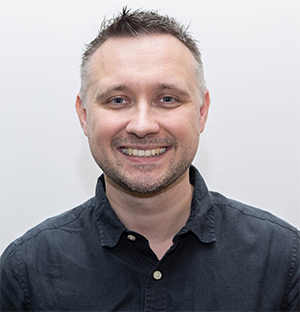 Nathan Taylor is the Weekender's Deputy Editor and Senior Sports Writer. He also compiles the weekly Chatter on the Box TV column. Nathan is an award-winning journalist, who has worked at the Weekender for a decade.