Royce Simmons has been named Penrith's Citizen of the Year.
The rugby league icon received an overwhelming number of nominations for the prestigious award, which is governed by Penrith City Council.
Simmons is one of seven residents who will receive awards for their contribution to the City of Penrith at a formal dinner event on August 17.
Among those are Reece Nuttall, who was named Young Citizen of the Year, and Andrew Paech, who took home the Mayor's Local Hero Award.
Margaret Collier, John Fenton, Kevin Canning and Susan Hunt were the four recipients of the Making a Difference – Community Service Award.
Although Simmons hails from the tiny town of Gooloogong, it's safe to say Penrith has claimed him as one of its own.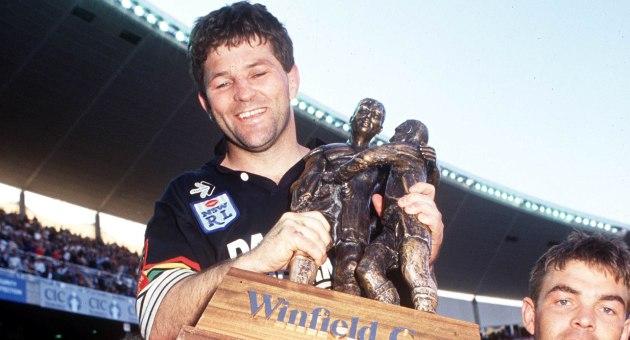 He played 237 games for the Penrith Panthers, represented New South Wales and Australia, and went on to coach the Panthers and in the UK.
Simmons is most remembered from the Panthers' 1991 Grand Final, where he scored two tries to win the club their maiden premiership.
He said he was "shocked" to find out that he would be receiving the award because there are so many good people who are worthy of recognition.
"When you're surrounded by so many good people in a wonderful city, to get something like this is a little bit embarrassing," Simmons told the Weekender.
"I'm just so honoured to be recognised."
LISTEN TO OUR PODCAST WITH ROYCE SIMMONS BELOW
When he was 61-years-old, Simmons was diagnosed with Alzheimer's after an issue came to the surface during a weekend away in Kiama.
"I bought some wine and carried it back to the car," Simmons said.
"We drove back to where we were staying and my wife came inside with the wine, I think I said to her, where did you get the wine from?
"I thought I better go and get a check up."
Simmons said the hardest part about his diagnosis was telling his family about what they would go through.
In 2022, he set up the Royce Simmons Foundation to raise funds for dementia research.
His 'Royce's Big Walk' has raised millions, which have gone straight to working towards a cure for the terrible disease.
Simmons said he is passionate about the cause and will continue fundraising for as long as he can.
He also expressed his gratitude to everyone who has supported his foundation, including the Panthers who donate $100,000 each year.
"The most important thing I've done in my life is form a foundation to try to help people with dementia," he said.
"After I was told I had dementia by a specialist, I sat around feeling sorry for myself for quite a while, so I thought I should just start doing something positive."
Andrew Paech was also recognised in the 2023 Local Celebration Awards for his unwavering commitment to supporting local people who are experiencing crises.
He is well known for his work at WestCare, in flood relief and as one of the organisers of mental healthcare initiative Penrith Men's Walk and Talk.
Paech said it is a "great honour" to be recognised for his community service.
LISTEN TO OUR PODCAST WITH ANDREW PAECH BELOW
"In the community sector I'm in we like to shy away from the spotlight," he said.
"It takes a village for these things, so I'm not really too interested in all the personal accolades but it's extra special because it represents a lot of other people in the background.
"It's just awesome."
A Penrith local since 2002, Paech said he couldn't imagine calling anywhere else home.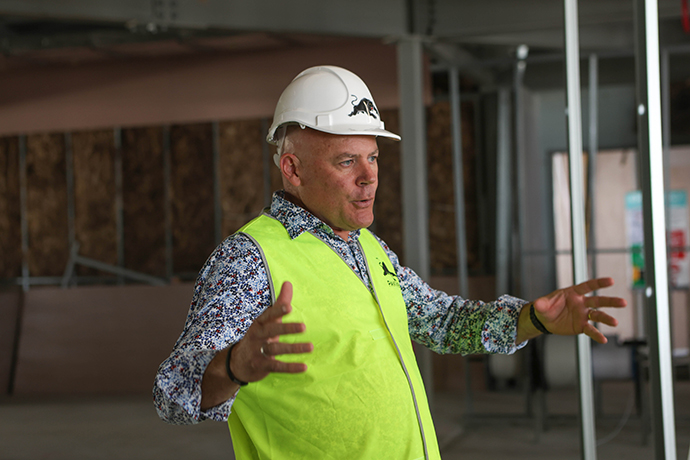 "I know I'm glad that where my children grew up is right in this area," he said.
"People are very accepting and if you've got a heart for the community, you fit right in."
Paech started working with WestCare almost a decade ago because he was looking to transition into a role that was a bit more "meaningful" and "purposeful".
He said he loves being part of an organisation that is actually making a difference.
"I honestly can't see myself doing anything else," Paech said.
"We've got an all consuming vision statement, it's local needs met by local people, and to be a part of that is particularly cool."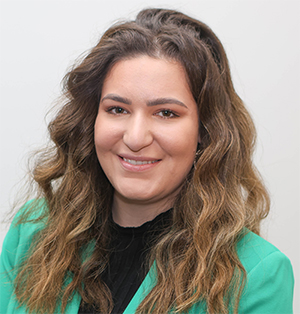 Formerly with the ABC, Makayla is a graduate of Western Sydney University. She covers a variety of news topics for the Weekender, including courts.