The famous relief of dodging a windscreen parking ticket after overstaying your welcome is now over for people living and working in Penrith.
As Penrith becomes the latest in a growing list of councils that are sending parking fines via mail instead of placing them on your windscreen, motorists are being hit days and even weeks later.
Penrith joins almost 40 councils in NSW and the Sydney metropolitan area that are no longer issuing paper parking tickets on car windscreens and it has sparked some criticism from residents and motorists who are calling for the 'old school' method to be reinstated.
Penrith City Council confirmed they have transferred to Revenue NSW's Print and Post system, which was introduced in November 2021, for parking infringement notices.
They also said people can view any infringement notices in their Service NSW online account and smartphone app.
"The new streamlined system means Council Rangers will capture the details of an offence, along with any relevant images, and upload it to Revenue NSW, where registered owners of vehicles will receive a penalty notice from Revenue NSW in the mail," a Council spokesperson said.
"The new streamlined Print and Post system creates consistency and clarity for members of the public, improves safety for Council staff and reduces complaints.
"Prior to transferring to the Print and Post system, parking infringements were mostly issued by receipt-style notices placed on car windshields, which could be impacted by passers-by or the weather."
The City of Sydney have also ditched the paper, saying the new system is more sustainable and environmentally friendly because it uses less paper and improves safety for rangers who often face abuse and aggressive members of the public while doing their job on the streets.
Despite this, some motorists are frustrated by the move away from physical parking tickets, saying the new system does not allow drivers to take photos or gather evidence.
The NRMA are among those who have expressed their concerns.
"While drivers who have overstayed their timed park or have parked illegally should be fined, the NRMA believes mail-only fines take away the opportunity for some drivers who feel like they have a case to contest the fines," an NRMA spokesperson said.
Penrith City Council are assuring residents that there are no changes to parking time zones or locations in the area.
"Council remains committed to managing our City's parking in the best interests of our shoppers, workers and commuters," a spokesperson said.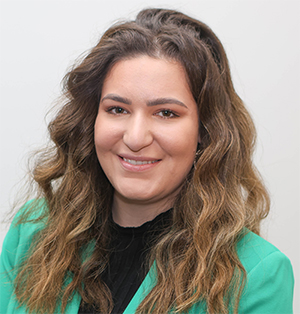 Formerly with the ABC, Makayla is a graduate of Western Sydney University. She covers a variety of news topics for the Weekender, including courts.