The official Yes and No cases for the proposed Voice to Parliament have been released.
The Yes and No cases were both submitted to the Electoral Commissioner before last night's deadline.
They will be included in an official pamphlet that will be distributed to Australians prior to the referendum.
The Yes case argues that voting yes is about recognition, listening and better results.
"The Voice will give advice on key issues facing Aboriginal and Torres Strait Islander people, from better infant health to improving services in remote areas," the case states.
"Parliament and Government will still be responsible for all laws, programs and funding."
Eight specific reasons for voting yes are outlined.
"Let's vote Yes for recognition, listening and better results. Let's vote Yes to ensure Aboriginal and Torres Strait Islander people live better lives with more opportunities for their children. In a spirit of unity, let's vote Yes together," the case states.
The No campaign argues "if you don't know, vote no".
"We all want to help Indigenous Australians in disadvantaged communities. However, this Voice is not the answer and presents a real risk to our system of government," the case states.
"This Voice specifically covers all areas of "Executive Government". This means no issue is beyond its reach. The High Court would ultimately determine its powers, not the Parliament. It risks legal challenges, delays and dysfunctional government."
10 reasons to vote no are outlined.
"This is a very important decision. Unfortunately, the legitimate questions and concerns of many Australians have been dismissed," the no case states.
"Fortunately, this referendum won't be decided by politicians, corporations or celebrities. It will be decided by every Australian. It affects every Australian."
The referendum is likely to take place later this year.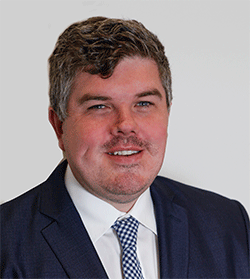 Troy Dodds is the Weekender's Managing Editor and Breaking News Reporter. He has more than 20 years experience as a journalist, working with some of Australia's leading media organisations. In 2023, he was named Editor of the Year at the Mumbrella Publish Awards.