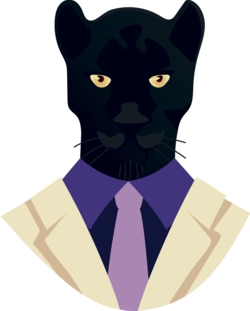 It's a Sydney decider
Sydney's Accor Stadium will host the 2023 NRL Grand Final.
I can reveal that an announcement that an agreement has been reached between the NRL and the State Government will be made in the coming weeks. In a repeat of last year, footy fans have been in limbo this season with no venue locked in for the season decider.
Despite interest from interstate and Peter V'landys suggesting a Super Bowl style concept could be on the cards in the future, I'm told all parties are confident the Grand Final is staying in Sydney.
The question is if it's a one-year deal or a long-term arrangement.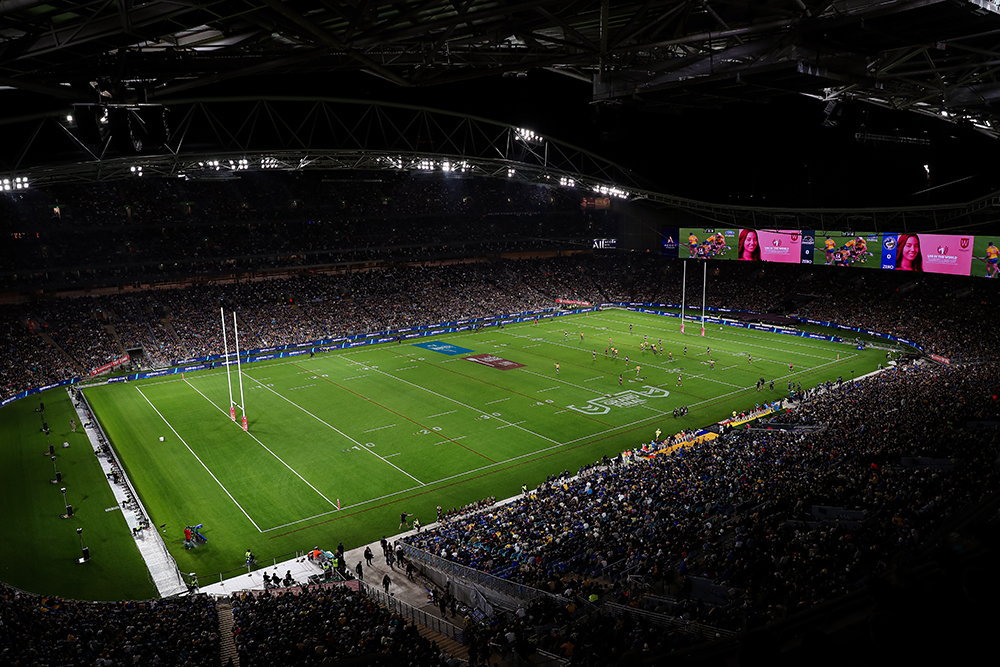 Peachey recognised
Panthers utility Tyrone Peachey (has been nominated for the 2023 Ken Stephen Medal for his efforts off the field in the community. The honour recognises the efforts of an NRL player who has not only achieved on the field, but has committed time off the field to community projects.
A player is nominated by their NRL club for going above and beyond in their involvement in charity work, youth development or community support. Vote for Peachey on the NRL website.
Panthers puts off Vegas push
The Panthers have backed away from their initial desire to help open the 2024 NRL season in Las Vegas. The club has confirmed it would prefer to be part of the venture in 2025, given it will potentially be managing a stadium upgrade during this period.
"The club has submitted an expression of interest to the NRL to be considered to play in Las Vegas in future years to help manage stadium transition," Panthers said in a statement last week.
"Contrary to media reports, Penrith Panthers sees the NRL's initiative to take premiership matches to Las Vegas as a great opportunity to grow rugby league on an international stage."
RLPA chaos
The Rugby League Player's Association's action that sees media interviews with players banned on game days has thrown Penrith's weekly schedule into chaos.
The Panthers would have usually held a media session on Wednesday to allow journalists to chat to players ahead of Sunday's game against the Dolphins. But with State of Origin on Wednesday, no session was scheduled as it was a designated game day.
The current action is frustrating for clubs and media managers given some of the most positive stories come out of game day interviews and mid-week media sessions, which are currently difficult to schedule.
I'm told Panthers contacted the RLPA directly this week to try and organise a media session, but were told bluntly to not hold interviews – despite club's obligations.
Nathan Cleary has been actively sharing posts from the Rugby League Players Association on his Instagram story, suggesting he's well across the issues at the centre of the dispute with the NRL.
But if you asked other players what's going on, they'd probably look at you blankly. I'm told most have no idea of what's at the core of the current media ban.
Spotted
Panthers legend Royce Simmons at Happy Inn on Monday with a large group celebrating the birthday of local business identity Vic Shipley.
Fans turn out
Around 3,500 fans turned out at the Panthers' open fan day on Tuesday. Supporters were able to watch the players, including Nathan Cleary, go through their paces ahead of Sunday's game against the Dolphins.
Panthers coach Ivan Cleary was first to embrace fans, signing plenty of autographs before the players joined him.
Presser's strange twist
Penrith coach Ivan Cleary is used to answering questions about attack, defence, player selections and opposition threats. But he's rarely been asked about police investigations.
That changed on Wednesday when a Channel Nine crime reporter chimed into his weekly press conference via phone, to ask about the arrest of a local accountant who was a previous Panthers sponsor.
Cleary was caught off guard by the random question, and not surprisingly, had no comment.
Spotted
Hooker Damien Cook and Panthers winger Brian To'o deep in discussion at Blues training.