A man who pleaded guilty to a series of serious and unusual charges will spend at least two years and four months behind bars.
George Danakis, 44, of Blacktown, was sentenced at Penrith District Court on Tuesday, July 25, after previously pleading guilty to six charges, including break and enter, possession of an unauthorised firearm and three counts of bestiality.
A court heard that he broke into St Marys Senior High School on three separate nights, over a two-week period, and was caught having intercourse with sheep, cows and goats on their CCTV footage.
Judge Sophia Beckett read out a lengthy set of agreed facts to the court.
The court heard that just before 7pm on May 6 last year, the school's CCTV footage captured Danakis naked from the waist down and engaging in an act of bestiality with a female goat.
About the same time on a different night, he was also caught penetrating the genitals of a sheep.
Following his arrest on May 18, 2022, Danakis participated in an electronically recorded interview where and told police he was there looking for his phone.
"DNA was found to be present in the vagina and anus of the goat," Judge Beckett told the court.
"He told police he had his pants off because he was urinating."
After he went into custody, Danakis was also busted "having intercourse with a mattress".
The court heard he was "poking his penis" into holes he had cut into two mattresses, which belonged to community corrections.
"This is a case that perhaps falls out of the usual," the judge said.
Judge Beckett told the court that Danakis was "chronically unwell" had been using "ice" for five days.
She also read out his psychiatrist's report which was tendered to the court.
Danakis told his psychiatrist that had become interested in bestiality since the age of 40 but only when he was taking drugs that heighten his libido.
"He stated that he liked women but sheep on the side," Judge Beckett said.
"He had no sexual interest in animals when he wasn't affected by drugs."
The court heard that Danakis had a good family upbringing but developed schizophrenia in his 30's and has been receiving treatment for acute psychosis and paraphilia.
Before handing down her sentence, Judge Beckett said Danakis has a long history of drug use, however it is the first time he has been sentenced for offences of these kind.
She also took into account that he has "indicated some degree of insight and remorse" for his conduct.
In sentencing, Judge Beckett said his drug use, mental illness and lack of sufficient support meant a full-time imprisonment was the only appropriate penalty.
"Please stay on your medication… the ice is the real problem," she told Danakis after the sentence was handed down.
Danakis was sentenced to an aggregate term of three years and six months imprisonment, which was backdated to account for the 14 months he has already served in custody on remand.
He was given a non-parole period of two years and four months and will be eligible for release on September 14, 2024.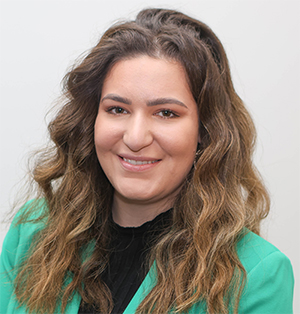 Formerly with the ABC, Makayla is a graduate of Western Sydney University. She covers a variety of news topics for the Weekender, including courts.