Penrith City Council is inviting the community to share their ideas and aspirations for the Nepean River Precinct as work to update the Our River Masterplan gets underway.
Funded by the NSW Government in association with Council, who secured a $100,000 grant, the update will extend and contemporise the existing Masterplan by identifying gaps, challenges and opportunities to build on the vibrancy of the precinct.
The updated Masterplan will be developed with the community and key stakeholders to reflect their evolving needs and aspirations for the precinct and guide the next phase of planning and revitalisation.
Penrith Mayor Tricia Hitchen said the community played an integral role in developing the original plan in 2013, which has helped transform the Nepean River into a popular recreational destination.
"The Our River Masterplan has been our roadmap for the past 10 years, informing Council's decisions and allowing us to advocate for and coordinate the delivery of projects that we know are important to our community," she said.
"The recent Police Cottage restoration, Real Festival, boat ramp and trailer car park, pathways and lighting, viewing and fishing platforms, kayak launch pads, amenities, and riverbank regeneration to name just a few of the projects.
"It's exciting to see the Nepean River Precinct come to life, and with the completion of Regatta Park and Tench Reserve upgrades in sight, its reputation as one of western Sydney's best destinations will only continue to grow."
According to the Mayor, more people are using and enjoying the space, and the updated masterplan will help Council address current and emerging challenges such as access to water and water-based activity, connectivity, flooding, traffic, and parking.
"Central to the new Masterplan will be the recognition of Aboriginal and Torres Strait Islanders' ongoing connection to the river and creating a unique place that celebrates their stories and heritage," she said.
The community is invited to visit one of the listening posts at the Nepean River this month.
They will be held over two days at various times, giving people the opportunity to share their ideas in person.
Locals are have their say at the Tench Reserve from 10am-12pm on Thursday, July 6.
They will also be able to attend the Tench Reserve between 8.30am and 10.30am or the Great River Walk between 11am and 1pm on Saturday July 8.
To contribute or share your ideas online, visit yoursaypenrith.com.au/ourriver before 5pm on Monday, July 24.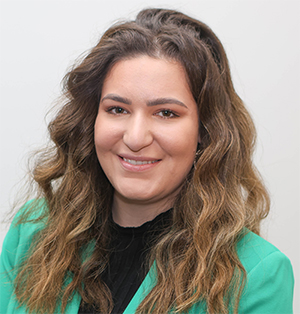 Formerly with the ABC, Makayla is a graduate of Western Sydney University. She covers a variety of news topics for the Weekender, including courts.