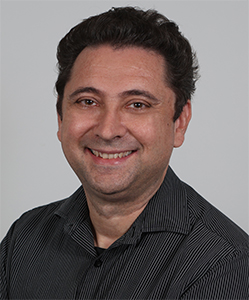 Everyone in rugby league knows that you can't win a game let alone a Premiership without a good bench. It's because these four players have just as important a role to play as the starting 13.
You've got to get the balance right or nothing will go right.
I think last week against the Melbourne Storm, Ivan Cleary finally found a bench that can help take the Panthers all the way to a three-peat in 2023.
Taking injuries into account I think the best four bench players, if the starting 13 are all fit, should be chosen from the following six players: Lindsay Smith, Tyrone Peachey, Spencer Leniu, Zac Hosking, Soni Luke and Jaeman Salmon.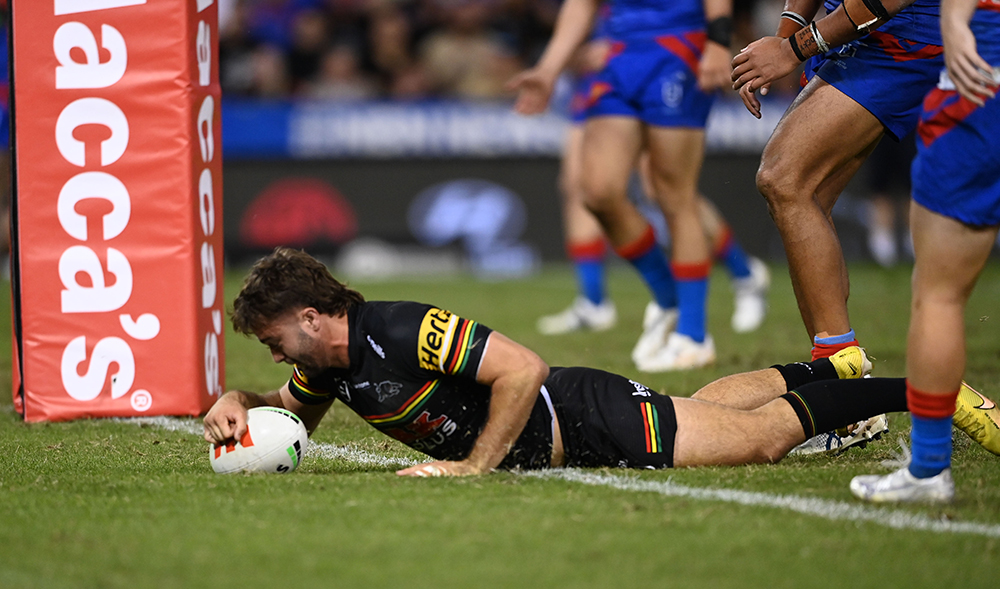 If I'm asked to pick just four, I would leave Luke and Salmon out, just.
I know that leaves players like Jack Cogger, Luke Garner and Matt Eisenhuth completely out of the team but the bench of Smith, Leniu, Hosking and Peachey just covers all the bases nicely.
Leniu, Hosking and Smith are the perfect forwards to rotate into a game at any given time. Leniu and Smith in particular, keep the roll going when Moses Leota and James Fisher-Harris go off for a rest.
Lindsay Smith has improved out-of-sight this season and not only does he make plenty of ground whenever he carts the ball up, he can also take a bump and just get back up again. Smith also has a very high work rate and Penrith need to sign this kid beyond next season because other clubs are starting to notice him.
Spencer Leniu meanwhile is the perfect impact player. His strong carries and leg-drive always adds up to plenty of post-contact metres and one of his carries can get the team back on the front foot, while his aggression certainly is unmatched.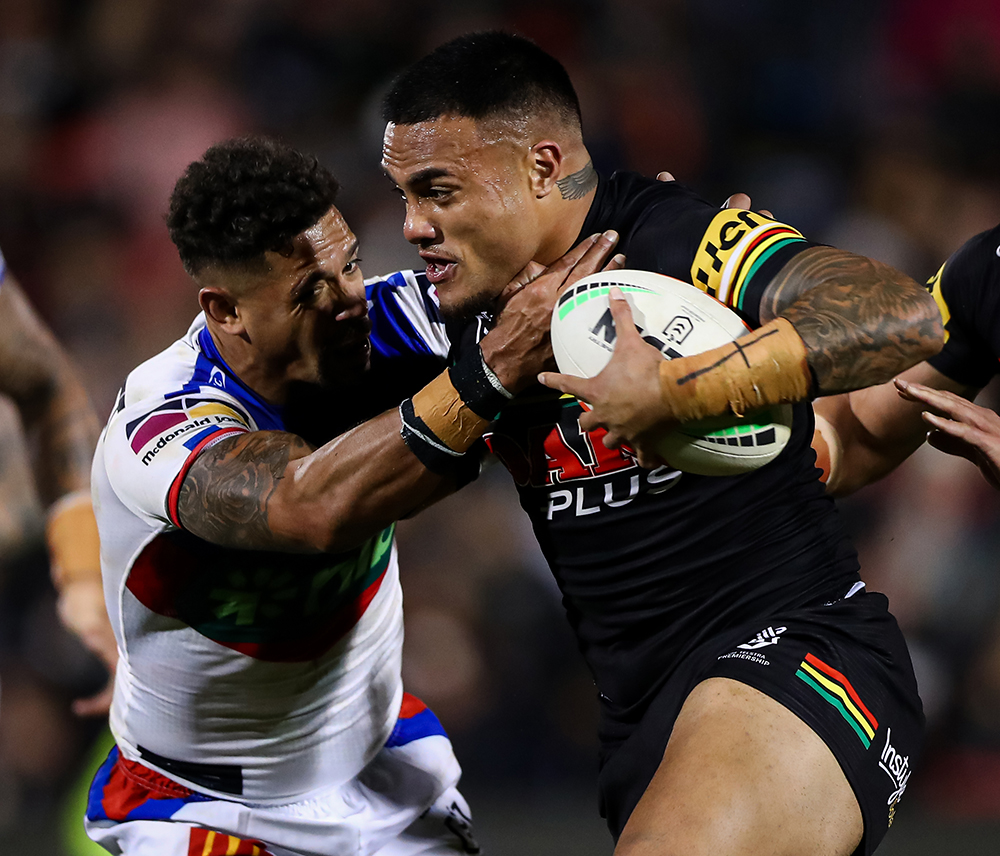 Zac Hosking is the ultimate workhorse. At 97kg he may not be the biggest back-rower going around but he has the ability to run into holes at speed or just make a powerful carry whenever needed. He's also agile and tackles himself to a standstill.
Finally, Tyrone Peachey is the 'X-Factor' off the bench. He's incredibly versatile and can cover a number of positions including centre, five-eighth, hooker and even lock.
At 32 years of age, I honestly didn't think he could make much of an impact. Boy was I wrong. The more he plays in the top grade, the better he gets.
Now if any of the above four go down, Soni Luke and Jaeman Salmon can rotate onto the bench and do the job asked of them.
A three-peat has been a goal and a dream for Penrith and its supporters since co-captains Nathan Cleary and Isaah Yeo hoisted the premiership trophy aloft last October to claim back-to- back titles.
It's a dream which can become a reality in about three months and putting the best 17 individuals together will help that cause.
As Michael Jordan once said, "While there is no 'I' in team, there is in WIN."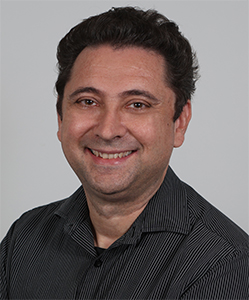 Peter Lang is an experienced sports writer, who has been covering rugby league for several decades.