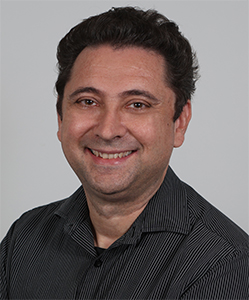 On the night of Friday, June 30 a new star was born.
Less than three years in first grade and in only his 44th appearance at the top level, Panthers centre Izack Tago put in a five-star performance against the Melbourne Storm, which had every Penrith supporter out of their seat and chanting his name.
Tago's stats from that night were incredible. He scored two tries, the fifth double of his career and his third double this season. He also finished with a try assist, he ran over 120 metres and made 12 tackle busts.
The scary thing is, that while the stats are impressive, they only tell half the story.
Tago was everywhere that night, jinking, weaving, scheming and while no one likes to see a player knocked out, the way the Storm's winger Will Warbrick was bumped off and left unconscious, pretty much put an exclamation point on Tago's night of nights.
It was a little unfair of me to say earlier that a star was born that day, this 'star' was actually born on April 5 2002 in Australia, NSW to be exact, which makes him eligible to play Origin for the Blues, but more on that later.
Tago played his junior football for the St Marys Saints, over the years a wonderful breeding ground for many Penrith first grade players.
The coaches knew they had something special when in 2021 and at only 18 years of age, they played Tago in the second-row in NSW Cup. It didn't take head coach Ivan Cleary long before he handed Tago his first grade debut.
The game was against the Wests Tigers in Round 13. His impact was immediate and even a boofhead like me could tell the kid was something special. He took the ball up in kamikaze-like fashion, running his 90kg frame into players with far more size and experience than him.
Tago didn't take a backward step and every step he's taken since then has been forward.
Now while his stay in the top grade was short lived in 2021, Cleary had seen enough. He knew he had a first grade player on his hands but not as a forward. Tago was moved into the centres for the start of the 2022 season and within a month, the position was his for as long as he wanted it.
As for Origin, NSW Blues Advisor Greg Alexander already admitted that Tago's name was mentioned as a possible selection for game three in Sydney.
He narrowly missed out however one thing is certain, Tago will play State of Origin sooner rather than later.
Tago's contract with the Panthers was recently extended until the end of 2025 but I can assure you, Tago will never play for any other team, such is the high regard he is held in by the Penrith coaching hierarchy.
Bugger that I say, for a new King has risen out west, his name, King 'Izack Tago' from the mighty city of Penrith and he doesn't plan to abdicate his throne for a long time to come.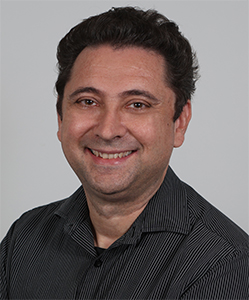 Peter Lang is an experienced sports writer, who has been covering rugby league for several decades.