The iconic Kingswood Hotel is getting set for a drastic overhaul after Penrith City Council approved a Development Application (DA) worth almost $70 million.
Council has the plans to demolish the pub and rebuild it with units, which were lodged by Iris Capital, a development and hospitality group in December 2021.
The new development will encompass 180 Great Western Highway, Kingswood, where the venue currently sits, along with a vacant L-shape block of land at 26 Rodgers Street, Kingswood.
On June 29, Council approved the development to be undertaken in two stages.
First, a five-storey building will be constructed on Rodgers Street with 54 residential apartments, a ground floor bottle shop and two basement levels for parking. A temporary pub will also operate at this location.
Once it has been completed, the existing Kingswood Hotel will be knocked down and rebuilt as an eight-storey building containing 79 apartments, a pub, rooftop common space and three basement levels for parking.
According to Iris Capital, they intend to provide a mixed-use hotel development that demonstrates design excellence, boasts an inviting and active pedestrian interface, and offers a high level of amenity for occupants.
The Statement of Environmental Effects attached to the DA stated that "development is a unique opportunity for the holistic redevelopment of a significant landholding located directly opposite Kingswood Railway Station and positioned at a significant intersection in the locality".
The document also said it is "opportune" being in close and direct proximity to institutional facilities including Nepean Hospital, Western Sydney University and Kingswood TAFE, which all play key roles in the local community.
The temporary pub will continue to trade from 9am to 3am Monday to Saturday and 10am to 10pm on Sunday during construction.
The bottle shop will trade from 10am to 11pm Monday to Saturday and 10am to 10pm on Sunday apart from Good Friday, Christmas Day and New Year's Eve.
Council's notice of determination states that there will be four car wash bays and 67 bicycle and motorcycle spaces across the two buildings.
The original Kingswood Hotel opened in 1953 and has stood on the corner of the Great Western Highway and Bringelly Road for more than half a century.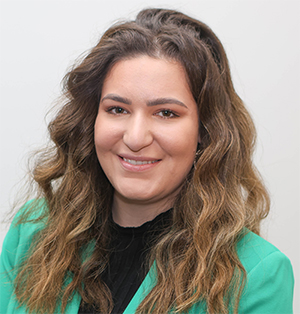 Formerly with the ABC, Makayla is a graduate of Western Sydney University. She covers a variety of news topics for the Weekender, including courts.