An Emu Plains family is holding the second ever Gold Ribbon Ball to raise funds for the Kids with Cancer Foundation.
This year's gala evening is taking place on Saturday, September 2, at the brand-new Western Sydney Community and Conference Centre in Penrith.
A three course meal, drink package, parking and entertainment are included in the ticket cost.
For Danielle, Sophie and Harrison Smith the Gold Ribbon Ball is close to their hearts because it helps keep their son and brother's legacy alive.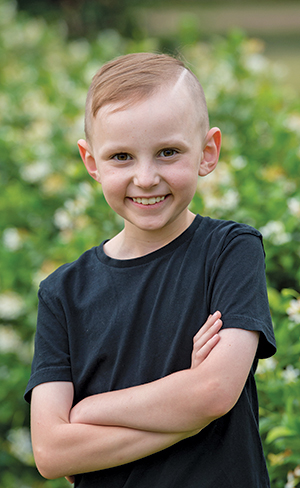 In 2018, Danielle's eight-year-old son lost his battle with stage four cancer after it became so widespread that doctors were unable to offer further treatment.
"In 2016 our youngest family member, William, was diagnosed with Neuroblastoma, a rare childhood cancer," she told the Weekender.
"After 17 months of treatment, including six rounds of chemotherapy, surgery, two bone marrow transplants, radiation and five rounds of immunotherapy, we hoped to hear the treatment was successful but unfortunately, this was not the case.
"Two years after being diagnosed we were given the horrible news that William's cancer was now so aggressive, he had only six to eight weeks left of life."
All money raised will go towards financially helping families, supporting hospitals and funding cancer research.
According to Danielle, her daughter was behind the idea to organise an event that builds awareness for childhood cancer.
She said, as a family, they decided to donate the proceeds to the Kids with Cancer Foundation because that was the charity that helped them a lot during William's end of life.
"William would talk to other children in the hospital and would quite happily show somebody who's about to go into surgery his scars and central line… When he passed we wanted to keep that legacy alive of trying to help others and pay forward what was given to us," Danielle said.
"It is heartbreaking to watch your child go through treatment… probably the hardest thing I've ever done in my life… however, through our grief we have found the strength to help support other families."
'Farmer Dave' Graham will MC the Gold Ribbon Ball, which is being held during International Childhood Cancer Awareness Month.
Danielle has also announced an exciting entertainment line-up that will feature Liam Power and a number of speakers.
"Last year, we had it at CommBank Stadium because William had a love for the Parramatta Eels but we decided we wanted to look more local," she said.
"We raised $32,000 and this year we're hoping to raise over $40,000."
For more information or to purchase a $220 per person ticket, contact Danielle Smith on 0409 980 667 or Sophie Smith on 0447 842 002.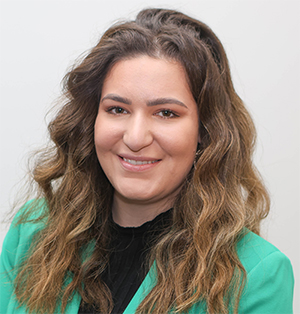 Formerly with the ABC, Makayla is a graduate of Western Sydney University. She covers a variety of news topics for the Weekender, including courts.