After seeing her dad be involved with the charity event for 30 years, Paula Graham will be taking part in her very first Variety – the Children's Charity B to B Bash this August.
Although this will be her first year behind the wheel, Graham said she knows all the ins and outs of what's in store.
"I've been raising money for Variety for many years for my dad, who was always going off on the Bashes and I was always the fundraiser," she said.
"He took me on a small Bash 10 years ago, and I just fell in love with it, and this is my first B to B, so I'm very excited."
This particular event will see Graham taking her place on the starting grid at Mt Panorama in Bathurst on Sunday, August 6, before travelling 6000 kilometres through four states and territories.
According to Graham, it was the completion of her car which finally led her to take part herself.
"It's always been a very big, large event – it's 10 days going across Australia – and I've been pestering my dad like 'Can I come? Can I come?'," she said.
"He worked tirelessly on my car to make it ready and so that it'll actually make it across Australia this time, so I'm very excited."
Whilst Graham's dad, Paul Graham, will be hitting the road in the largest vehicle in the event, she will be in one of the smallest – a 1953 VW Beetle Superbug based on an iconic character.
"My car is Herbie the Love Bug, and he is just like they are in the movie – he'll wave to the kids with his windscreen wipers, his little headlights will flash them, and horns will beep," she said.
"He's got such good personality, he goes like the wind, and he never lets me down."
Although Paula is excited to travel through the event, it's the fundraising which ultimately comes first.
"It's such a fantastic way to see Australia, and 99 per cent of the places we're going, I've never been before. But, I'm most excited about visiting the schools," she said.
"We're going to a school that has two children in it, and I don't think many people can comprehend a school with only two children in it.
"You see these schools, and they're just so excited to see all of these cars and all of the fun stuff, so I'm really looking forward to seeing the schools, and seeing them donate the money back."
If all goes well this time around, Graham said she has big goals for the future.
"I'm a second generation, so it would be nice to keep that going," she said.
"My dad, they call him 'the million-dollar man', he's raised over a million dollars, so it would be lovely to follow in his footsteps. He has been inducted into the hall of fame for Variety, and it would be an honour to also, one day after 30 plus Bashes, have the same thing happen."
Whilst Graham has a number of local companies behind her, she's looking for support from the community to reach her fundraising goal ahead of setting off on this year's adventure.
For more information, visit bit.ly/3Oi9B4I.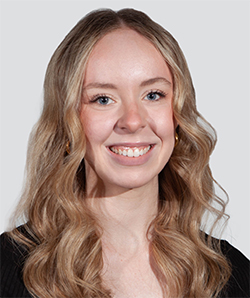 Cassidy Pearce is a news and entertainment journalist with The Western Weekender. A graduate of the University of Technology Sydney, she has previously worked with Good Morning Macarthur and joined the Weekender in 2022.