After years spent as the only internationally touring INXS show in the world, The Australian INXS Show has returned to local stages, with The Joan in Penrith its next stop.
With the legendary vocals of the late Michael Hutchence being channelled by the explosive and flamboyant Dellacoma Rio, The Australian INXS Show ensures that Rio's natural charisma is put to good use.
The globe-trotting singer is joined by the likes of guitarist and saxophonist Rob Moody, who not only takes on the role of Kirk Pengilly, but first created The Australian INXS Show a decade ago as a tribute to his love of both INXS and the classic music of the '80s.
The group's decades of experience is rounded out by the addition of in-demand drummer Noel Tenny (Jon Farriss), prolific bass player Sam McAinch (as Garry Gary Beers), veteran keyboardist Adrian Sorgini (as Andrew Farriss) and guitarist Adam Heath (as Tim Farriss), who has not only toured with Eurogliders, but even opened for music legend Elton John.
"It's been an absolute dream come true with this band. Playing the INXS songs, the way we do, to people who have connected so deeply with these songs is a real blessing," Rio said.
"Michael and the band left such an indelible mark on Australian culture, so it just felt natural to work on a show that honours his memory."
The Australian INXS Show will be on at The Joan on Saturday, July 29 at 7.30pm. Tickets are $67. For more information or to book, visit thejoan.com.au.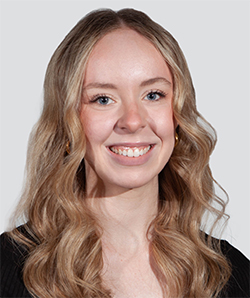 Cassidy Pearce is a news and entertainment journalist with The Western Weekender. A graduate of the University of Technology Sydney, she has previously worked with Good Morning Macarthur and joined the Weekender in 2022.