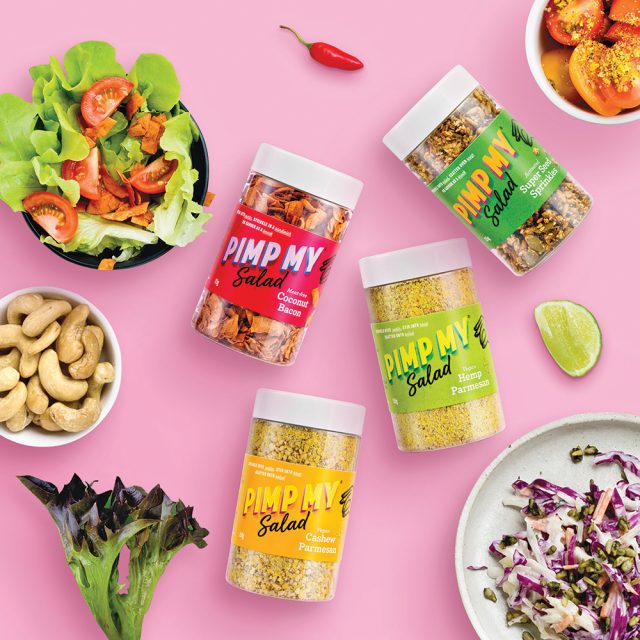 Pimp My Salad is a plant-based and gluten-free brand that offers healthy salad toppers, snacks, and dressings sourced from local Australian farmers and suppliers.
Driven by the desire to help as many people as possible to live healthy and joyful lives, Pimp My Salad's philosophy is about reconnecting to the pleasure of eating, making nutritious food fun, delicious and effortless.
The Byron Bay born and based health food brand offers a versatile range of seeds, sauces, and sprinkles that allow you to pimp your favourite meals conveniently without compromising your health.
Pimp My Salad uses only the finest activated and sprouted ingredients which are slowly dried and sustainably packed, ensuring that all the nutrients remain intact. The brand's products can be sprinkled onto a variety of meals for every occasion such as salads, pastas, soups and for snacking in between. Best-selling ranges include Activated Super Seed Sprinkles, Coconut Bacon, Cashew Parmesan and Hemp Parmesan.
Visit pimpmysalad.com.au for more information.
The Weekender has five Pimp My Salad prize packs to give away. For your chance to win one, send an email to [email protected] with 'Salad' in the subject line. Don't forget to include your contact details. Entries close Sunday, August 6 and the winners will be notified by email. Terms and conditions are available here.