From bush walks and native animals, to boat trips and stunning views, you can enjoy the full Australian experience at Pittwater Eco YHA.
Nestled on the hillside of Morning Bay in Ku-ring-gai National Park, Pittwater Eco YHA is a hostel completely surrounded by bushland. In fact, it's so remote that the only way to get there is by boat or walking only.
For me, it sounded like the perfect place to go to escape the hustle and bustle of everyday life, without ever having to leave Sydney.
My trip started with a quick, scenic ferry ride over to Halls Wharf and then, my journey up to the property began.
It's about a 20 minute walk uphill through the beautiful bush to get to the site, so I recommend packing light.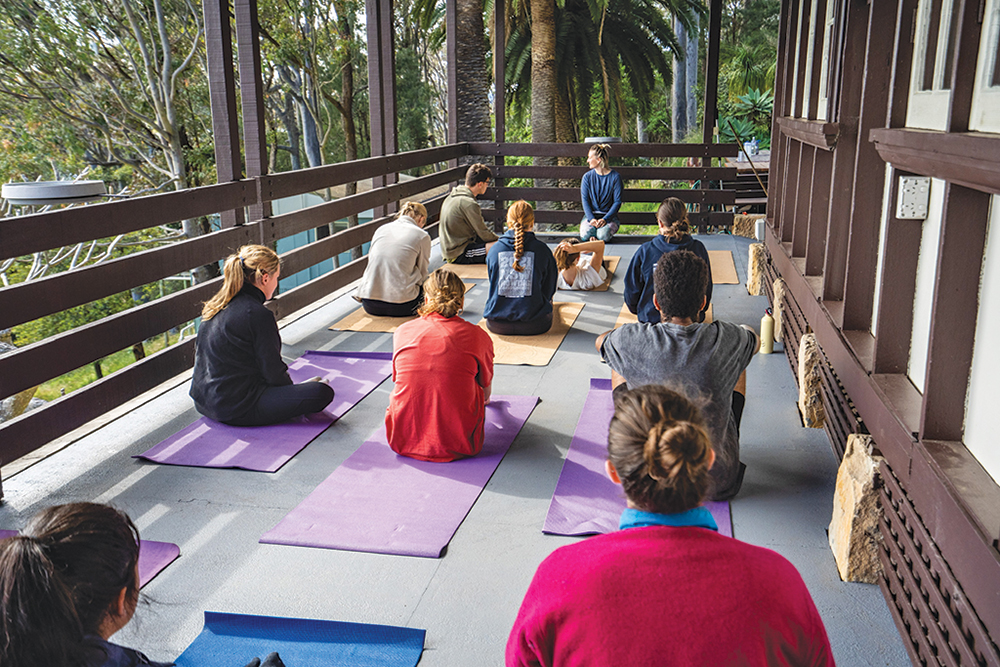 Thankfully, the brilliant hosts of Pittwater Eco YHA were already waiting with a jug of cold water upon my arrival and, once I had caught my breath, I finally had the chance to take in the view. And what a view it is.
Impressive native trees surround the property, with the water stretching out in the distance as far as the eye can see. The stunning scenery is sure to leave even the most reluctant of nature lovers in awe.
I must admit, having stayed in my fair share of dodgy accommodation in my early 20s, I had become slightly jaded when it came to hostels. But with a selection of both co-living and private rooms on offer, Pittwater Eco YHA caters for groups as well as people who don't want to compromise their own personal space – a win in my books.
With so much nature right on my doorstop, most of my time at Pittwater Eco YHA was spent outside, exploring one of the many bushwalks surrounding the property or curled up on a hammock reading a book. It's the perfect option for those who can't decide between a dose of adventure or some much-needed R & R.
A highlight of my stay was definitely how friendly the locals were. And by locals I mean all the native animals that live in Ku-ring-gai National Park. From the wallabies that hopped out in front of the hostel at dusk to curiously stare up at the guests, to one chunky possum who tried his very best to get some scraps of food (it didn't work), staying at the hostel is a sure-fire way to get back to nature.
My nights were spent eating the delicious homemade meals the hosts had cooked up, followed by curling up in front of the fire pit with a glass of wine (or two). A huge shared kitchen and a BBQ also gives guests the option to cook up whatever food they like, with a cosy common room also available to use for those looking to escape the cold.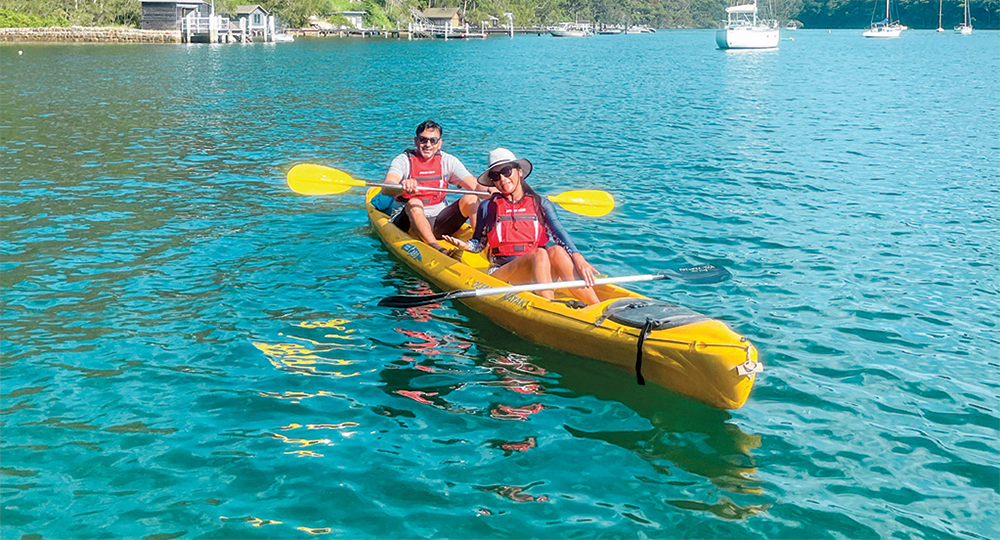 Pittwater Eco YHA has also recently launched a range of immersive retreat packages to really help future guests to make the most of its unique location. One of the packages is the Pittwater Artists Retreat, which brings together both amateur and professional artists to work on an individual project at their own pace, while giving them the opportunity to take part in workshops and enjoy barista-made coffee.
My stay at the property allowed me to see a whole other side of Sydney that I had never really thought about exploring. But as my weekend at Pittwater Eco YHA began to wrap up, I realised just how crazy that was.
There's so much to do at this beautiful hidden oasis, that it's hard to sum it up in a couple of hundred words. Pittwater Eco YHA isn't just about accommodation; it's about the experience of being immersed in nature.
Next time you're tossing up where to take a break, consider staying in your own city and exploring everything the land has to offer.
More details here: https://www.yha.com.au/hostels/nsw/sydney-surrounds/pittwater.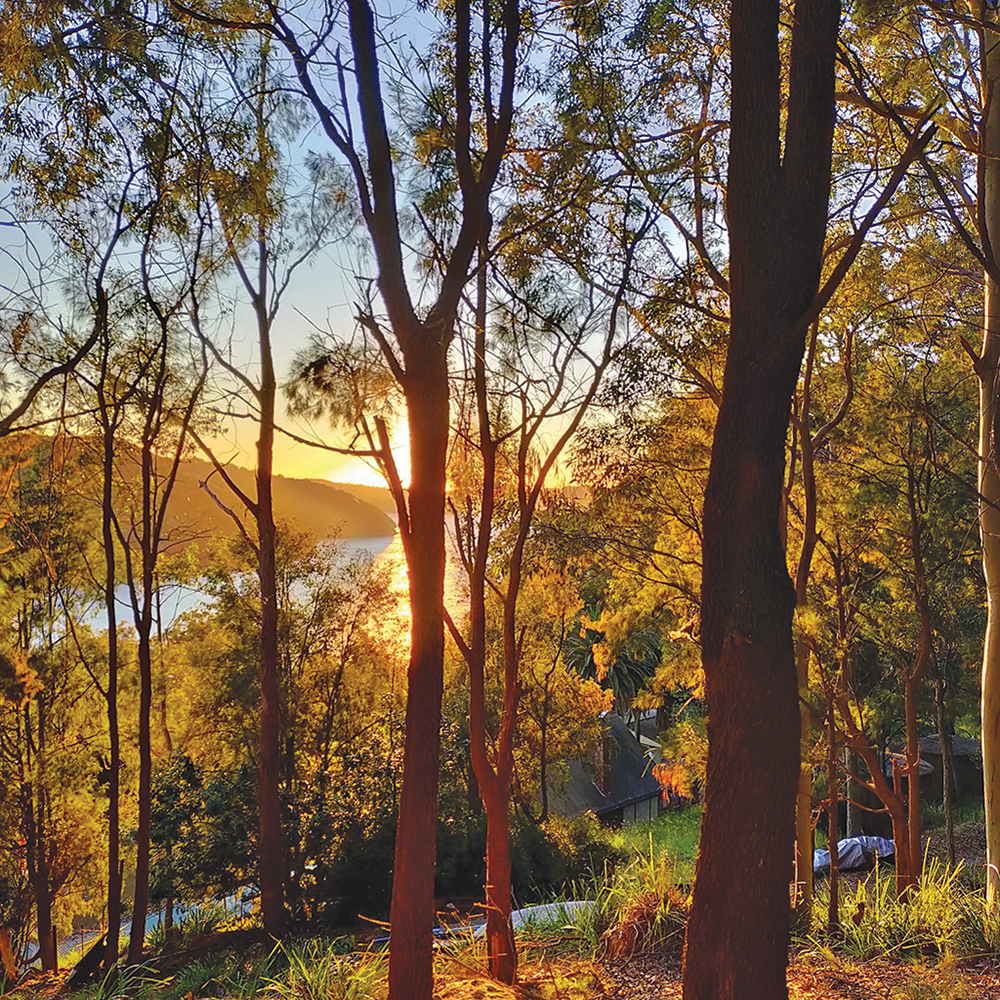 Ellie Busby is a news reporter for Western Sydney Publishing Group. A graduate of the University of Hertfordshire and Western Sydney University, she is a journalism Major. Ellie has worked with Universal Media, The Cova Project and for a range of other projects.