Woolworths in St Marys will be remodelled after a Development Application (DA) was approved by Penrith City Council.
In September 2022, Torress Pty Ltd submitted the DA to alter the existing supermarket and reconfigure the car park at 10 Charles Hackett Drive.
According to the developer, the additions and alterations will facilitate "direct to boot pick-up" at the back of the Woolworths, which has become common at a lot of the supermarket's locations.
"The proposal provides a positive contribution to the St Marys Village Shopping Centre," the Statement of Environmental Effects attached to the DA said.
"It will service the local community and provide local employment in the area."
The developer said the application includes the removal of seven trees and the demolition of the existing trolley bay, return and earn facility, as well as the repurposing of 1660sqm of floor area previously occupied by Target.
This will make way for seven new 'click & collect' bays, an expanded back-of-house and loading dock area, a new driveway and a car park tree.
"The proposal will provide quick and easy access to pre-packed online supermarket orders without the need to enter the shopping centre and the supermarket," the document attached to the DA said.
"All orders are made online via the Woolworths app and pre-paid prior to finalisation."
In June, Council approved the DA, which will provide "ease of access" and service the increasing number of deliveries in the area, recognising the changing nature of the way many now shop.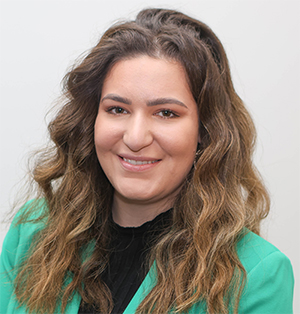 Formerly with the ABC, Makayla is a graduate of Western Sydney University. She covers a variety of news topics for the Weekender, including courts.