Labor has confirmed a new national self-exclusion register for online wagering will launch on August 21.
It will allow people to ban themselves from all registered gambling sites in one go – instead of excluding from websites and apps individually.
Australians will be able to register with BetStop to voluntarily self-exclude from all Australian licensed interactive wagering service providers from a minimum of three months, to a lifetime.
Wagering service providers (online and telephone-based) will not be allowed to open an account or accept a bet from self-excluded individuals, or send them marketing material.
Registering with BetStop is free of charge and done through a single transaction, and will cover all 150 Australian licensed interactive wagering service providers.
Complementing the launch of BetStop, the Government will also introduce mandatory customer pre-verification, requiring wagering service providers to verify a customer's identity when they register for a new account and before they can place a bet.
This will replace the existing requirement to verify a customer's identity within 72 hours, and enhances protection for underage or newly registered individuals who have self-excluded through BetStop.
Wagering service providers must promote BetStop, including on their websites and apps, and via marketing material to customers. A public awareness campaign will be run by the Australian Communications and Media Authority (ACMA) to promote BetStop.
The ACMA will be responsible for regulating BetStop, which is operated by IXUP Limited. The BetStop system has been subject to extensive testing and trialling, to ensure it provides a secure and trusted environment for people who self‑exclude. There are offence provisions and penalties under the Interactive Gambling Act 2001 to ensure wagering service providers comply with the rules.
"Protecting Australians from online gambling harms is a key priority for the Albanese Government. The launch of Australia's first National Self-Exclusion Register, BetStop, is a game changer, and will make it easy for vulnerable consumers to self-exclude from online wagering services," said Minister for Communications, Michelle Rowland.
"BetStop is the last of 10 measures to be implemented under the National Consumer Protection Framework for online wagering, to empower Australians through stronger consumer protections."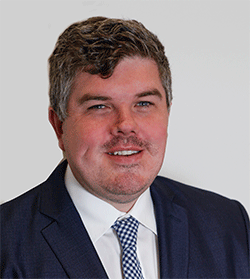 Troy Dodds is the Weekender's Managing Editor and Breaking News Reporter. He has more than 20 years experience as a journalist, working with some of Australia's leading media organisations. In 2023, he was named Editor of the Year at the Mumbrella Publish Awards.