St John Ambulance Australia has just celebrated its 140th anniversary.
A recent survey revealed that around 72 per cent of Australian adults have witnessed a medical emergency, but more than half wouldn't be confident in their ability to provide first aid.
Luckily, more than 20,000 staff and volunteers at St John have worked tirelessly to save lives and demonstrate the ongoing importance of first aid interventions.
"Whether we are treating a patient, responding in a crisis, or training members of the community in first aid skills, our mission of saving lives through first aid brings us together," CEO Sarah Lance said.
Saarin Pearson is a Penrith local and NSW Ambulance paramedic who has been volunteering with the organisation for just over two years.
He said he first got involved when he was a paramedicine student because it gave him an opportunity to start seeing patients and developing "soft skills".
Now, he enjoys participating in the weekly training sessions and sharing his knowledge with others.
"It's so corny, but I'm a benevolent person who wants to help people," he said.
He said it's "cool" to see how medical education and medicine has changed over the last century.
"It's amazing to see an organisation that has managed to endure for that long and see the change in society and culture," he said.
Rebecca Tabor is a qualified nurse who has also been volunteering with the Penrith division for two years.
She said that getting involved, and becoming the training coordinator, really boosted her self confidence.
"We tend to cover a lot of community based events, just providing medical and first aid services if they're needed," she said.
"There is a massive social aspect… you make relationships with people which are going to last the rest of your life."
Like paramedics, every day is different for St John volunteers, and you never know what's coming.
"Sometimes we come across people when they're having the worst days of their lives and I find a lot of joy in being able to take a little bit of the load off them," Tabor said.
To celebrate the milestone, divisions across the state hosted several events, including rededication services where members renewed their commitment to service and enjoyed celebratory dinners.
"We are proud to be a part of this organisation, which has seen volunteers working together for the greater good of our communities for over 140 years," Lance said.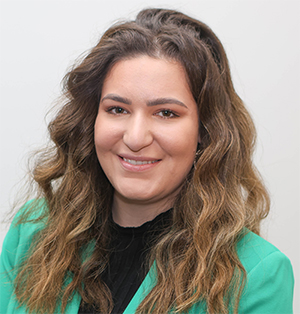 Formerly with the ABC, Makayla is a graduate of Western Sydney University. She covers a variety of news topics for the Weekender, including courts.